Downtown's La Comida Changes Hands, Set to Become La Mona Rosa
A downtown favorite, La Comida, has been sold.
This would typically be dismaying news, but the acquisition was by none other than downtown champion Ryan Doherty, so the venue is in good hands.
La Comida will become a new Mexican concept, La Mona Rosa.
"La Mona Rosa" is Spanish for "the sound Rosa makes when you do that thing where you spell out the alphabet with your tongue." Probably.

"La Mona Rosa" may also translate to "The Pink Monkey" (we'll get to why in a minute) but we like our version better.
Anyway, as we mentioned, La Comida was purchased by Ryan Doherty and his Corner Bar Management.
Doherty is sort of like the Derek Stevens (owner of Circa, The D and Golden Gate) of Fremont East.
Doherty has a number of venues in the neighborhood: Commonwealth (and its speakeasy The Laundry Room), Park on Fremont, Discopussy, Lucky Day, Cheapshot and We All Scream, all located in the Fremont East entertainment district.
Doherty also has Peyote at Ferguson's Motel and Oddwood at Area 15.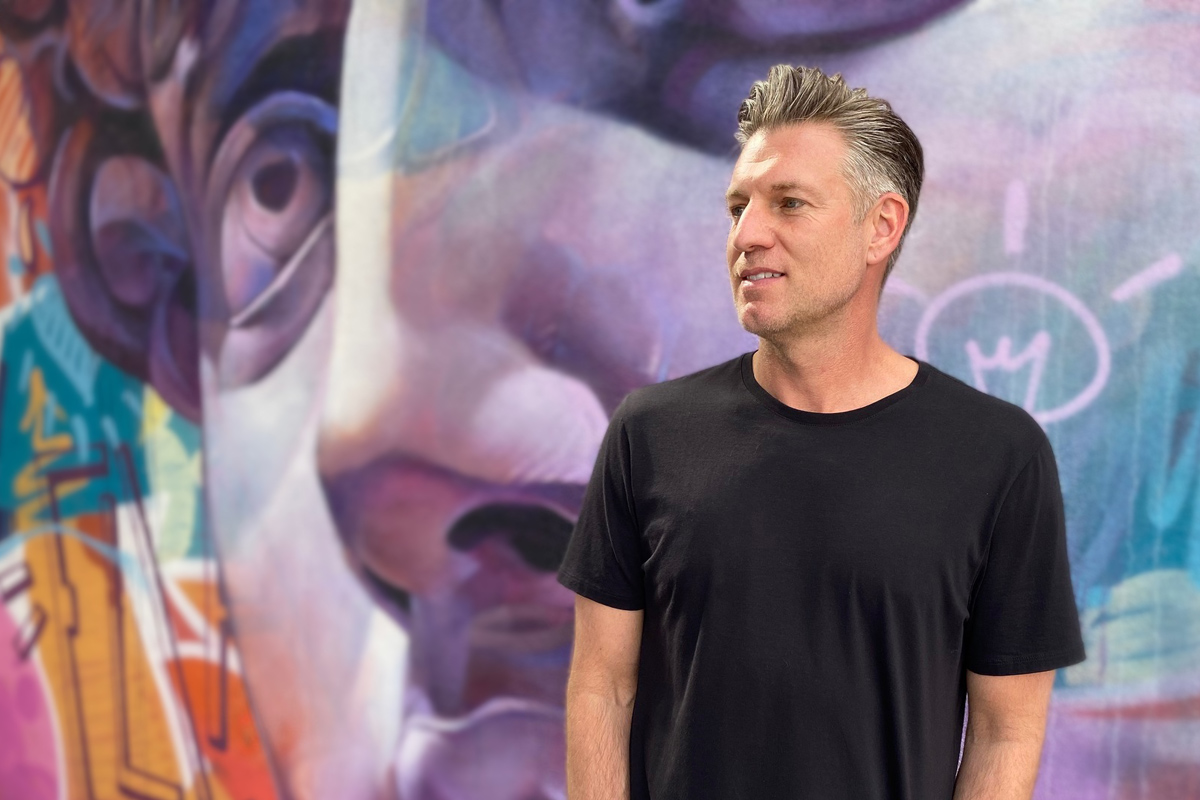 The La Comida move is part of Doherty's master plan, to make his collection of bars and restaurants and nightspots on Fremont East more than the sum of their parts.
He says the goal is to "stop inviting people to any individual venue and start inviting them to experience the neighborhood."
Doherty's collection of quirky spaces have definitely accomplished the goal of making Fremont East a destination worth checking out, especially for those who enjoy music and bar-hopping.
The backstory is Ryan Doherty has been pestering the owners of La Comida, Jenna Morton and Michael Morton, for some time about acquiring the space. The duo is also behind La Cave at Wynn, Crush and Greek Sneak at MGM Grand and One Steakhouse at Virgin.
Fun fact: The Morton connection is why one of our all-time favorite bartenders, Johnny O'Donnell, can now be found at One Steakhouse at Virgin, having spent years behind the bar at La Comida.
La Comida opened in 2013.
The Mortons are apparently in discussions to open a new La Comida "in a resort hotel property."
La Mona Rosa will keep La Comida's seven-foot pink neon monkey (hence the name of the restaurant) "as an homage to Jenna and Michael." In other words, it's just an awesome sign, so no sense breaking what ain't broken.

The restaurant will stay open as La Comida until La Mona Rosa officially debuts in late October, 2022.
According to a news release, "Executive Chefs Daniel Arias and Isidro Marquez-Castillo, who are also at the helm of Corner Bar's popular downtown restaurant, Peyote, will curate a menu for La Mona Rosa. The cuisine will celebrate Mexico's diverse regions, robust flavors and culinary techniques through traditional dishes that will be complemented by craft cocktails."
Bottom line: It's tortillas with meat, cheese and/or vegetables. Before this starts a kerfuffle, send your hate mail to this guy.
Ryan Doherty and his team(s) know cocktails, so we can personally vouch for that aspect of this new concept.
If you're not familiar with Fremont East, you should be.
La Comida is just off of Fremont Street, at 100 S. Sixth Street. It's just around the corner from Doherty's wildly popular Commonwealth.
La Mona Rosa will maintain the "original bones of the space," but will add a "bespoke stage." We can't believe Ryan signed off on referring to it that way, but hey, he's given us so much to love downtown, we'll cut him some slack just this once.
The dining room seats 80 people, along with 15 at the bar (we can't remember ever sitting anywhere else at La Comida) and an additional 24 folks on the patio.
It appears Ryan Doherty has everything covered for a seamless transition from La Comida to La Mona Rosa. Peyote's food is excellent, the beverages are sure to be strong and frosty, and assuming the entertainment isn't too intrusive, we'll be there.

Ryan Doherty isn't done with Fremont East. There's an overhaul of Park on Fremont in the works, along with another top secret project nearby set to make a P.R. splash.
Typically, we'd be nervous about losing a beloved downtown fixture, but Ryan Doherty has a vision for the Fremont East district that has already proven to be fun, energetic and liquor-driven.
Downtown isn't losing anything, it's gaining another piece of a puzzle that started back in 2007-ish with Downtown Cocktail Room.
Fremont East isn't just a side piece anymore, for many, it's the main squeeze.
We look forward to dipping our chips into this saucy new take on a downtown haunt.