Wynn Palace Macau Opening Delayed, as Angry Mogul Waits for His Tables
Posted on: November 19, 2015, 02:00h.
Last updated on: November 19, 2015, 02:06h.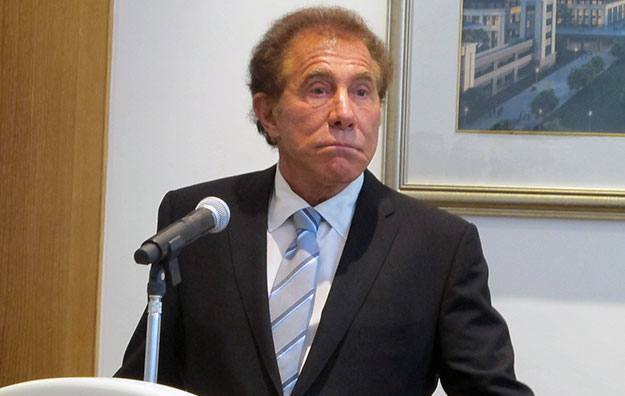 Wynn Palace Macau, the $4.1 billion mega-resort currently under construction on the Cotai Strip in the Asian gambling region, is running three months behind schedule. Wynn Resorts said this week that the property will now open on June 25, 2016, due to construction delays.
In a statement Wednesday, Wynn declined to mention whether it was the completion of the resort's 15,000 hotel rooms that was causing the hold up (after all, that's a lot of soft furnishings) or some kind of drainage issue with the 30,000-square-meter performance lake.
What's clear is that, for now, the gondolas, shaped like fire-breathing dragons, will remain berthed until early summer and the aquatic performers will have to wait to get their feet wet. Fortunately, we hear there's plenty of other work for gondoliers down at Sheldon Adelson's competing Venetian Macau, albeit perhaps in different national costumes.
Wynn/Lose Situation
It's a frustrating situation for Steve Wynn, who committed to plowing billions of dollars into the project at a time when Macau was experiencing an unprecedented boom and could apparently do no wrong.
Since then, however, the casino mogul has witnessed economic meltdown in the gambling hub. A corruption crackdown from Beijing, accompanied by a slowing of the Chinese economy, has disrupted the VIP junket economy and sent casino revenue in the region spiraling for 17 straight months.
Last month, Steve Wynn's exasperation with Macau's bureaucratic system boiled over during a conference call to discuss the company's Q3 results. The source of his ire was the Macau government's refusal to tell him how many table games it will allocate for the Wynn Palace's gaming floor.
It's set up for 500, which is the amount Wynn is hoping for so he can see a return on his investment. But the Macau has been frugal with its allocations at recent properties, bowing to Beijing, which is apparently only concerned that new properties produce a sufficient quota of non-gaming attractions.
"The reason these extraordinary nongaming attractions exist is because the damn casino is the cash register," fumed the billionaire. "We're telling people to come to Macau, but they can't gamble."
"Ludicrous Situation"
Wynn complained that the government's opacity means that the company is in the dark about how many staff members to hire or dealers to train. Macau's bureaucracy was "outrageous and ridiculous … a mystical process," said Wynn, "the most ludicrous decision that I've seen in my 45 years of experience."
The recently opened Studio City property received permission for 250 gaming tables and it's believed that the Wynn Palace is likely to receive a similar amount.
According to analysts at Union Gaming Securities Asia Ltd., there are only 1,097 tables left under the table games cap for the Cotai Strip, and, with three additional large resorts scheduled to open in 2016, it's all about the math.