Wynn Las Vegas to Host Democratic Presidential Debate: Is Steve Wynn Hedging His Bets?
Posted on: September 10, 2015, 04:01h.
Last updated on: September 10, 2015, 04:08h.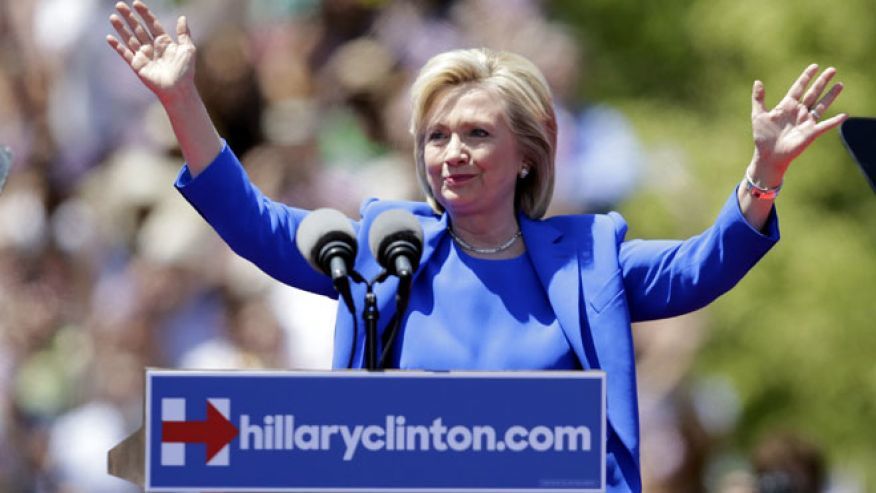 The Wynn Las Vegas will be taking a gamble of a different kind come October: a gamble on the next American Democratic presidential candidate.
Casino CEO Steve Wynn made headlines recently for his unofficial association with the Donald Trump presidential campaign, one that has allegedly seen him give advice to the Republican candidate on several occasions. But Wynn will be also be playing a role on the other side of the aisle this time, as he is lending his kingpin Las Vegas casino for the impending Democratic debate.
The debate, scheduled for October 13, is the first of the presidential season for the Democratic side. While it has been known for a while that the debate would take place in Nevada, it was only announced this week that the Wynn Las Vegas would play host.
Wynn Debate First of Democratic Campaign
This is the first of six debates scheduled on the Democratic side of the primary season. Further debates are scheduled to take place in Iowa, New Hampshire, South Carolina, Florida, and Wisconsin.
Wynn released a statement about the debate, saying that it was a pleasure not only for him, but for his entire business, to welcome the Democratic candidates.
"Ours is a team of great diversity, representing every race, gender, religion, sexual orientation and political philosophy," Wynn said in a statement. "To have the privilege of being intimately involved in the American political process by hosting this debate is a moment of great pride and excitement for all of us."
Clinton, Sanders to Headline Debate
A full roster of debaters is not yet available, but without a massive field like the one in the GOP primary, it is much easier to project who will take part. Former Secretary of State Hillary Clinton is the clear leader in the race, while Vermont Senator Bernie Sanders has rapidly climbed in the polls, particularly in Iowa and New Hampshire.
Other candidates have yet to make much of a mark. Former Maryland Governor Martin O'Malley has probably been the next most prominent candidate, while former Virginia Senator Jim Webb and former Rhode Island Governor Lincoln Chafee have also declared they are in the running.
Also drawing interest is Vice President Joe Biden, who has said he is still wrestling with the decision over whether to run for president in 2016. When included in polling, Biden appears to be a contender: in a recent Monmouth poll, Clinton attracted 42 percent of support from registered Democratic voters, while Biden collected 22 percent and Sanders was favored by 20 percent (no other candidate topped one percent).
While the Las Vegas debate will give candidates the chance to articulate their positions (particularly those who have struggled to gain media attention), not everyone is pleased with the overall schedule for the Democratic campaign season. O'Malley in particular has blasted the Democratic National Committee for what he has called a "rigged" debate schedule, with only four debates planned before voting begins and only six scheduled in total.
Candidates and Gambling: Where They Stand
Gambling hasn't been a hot topic in this presidential campaign, and this is especially true on the Democratic side, where candidates haven't been pressured to take a position on the Restoration of America's Wire Act. Still, some candidates do have limited records when it comes to casinos and gambling issues:
• Hillary Clinton: Clinton opposed bringing casinos to Arkansas in 1984, when she was the state's first lady; however, she did support a plan to bring casinos to New York in 2000.
• Bernie Sanders: Sanders has made few statements on online gambling (there are few forms of gambling legal in Vermont), and once responded to a 2011 question about federal online gambling laws by saying that he has yet to make up his mind on the issue.
• Martin O'Malley: As governor and as the mayor of Baltimore, O'Malley expressed anti-gambling views, but he did preside over the introduction of casinos to Maryland after votes approved expanded gambling.
• Lincoln Chafee: In contrast, Chafee was enthusiastic about bringing table games to casinos in Rhode Island, saying it was necessary to create revenue and compete against casinos in Massachusetts.