UFC Fight Night 156: Shevchenko Heavily Favored to Take Down Liz Carmouche in Saturday Rematch
Posted on: August 10, 2019, 01:00h.
Last updated on: August 9, 2019, 07:28h.
Women's flyweight champion Valentina Shevchenko will seek to get even with the only woman other than Amanda Nunes who has ever beaten her in an MMA fight, as she takes on Liz Carmouche in the main event of UFC Fight Night 156 in Montevideo, Uruguay.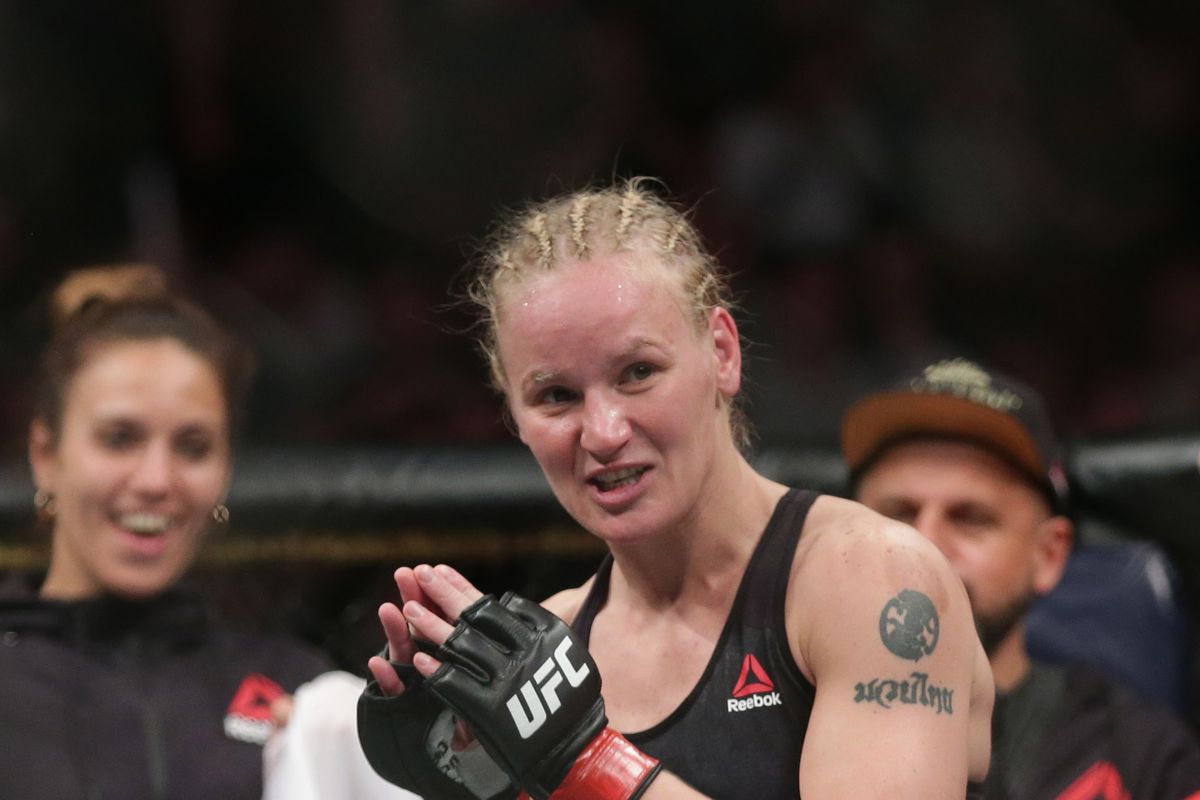 Shevchenko enters the fight as an overwhelming -1250 favorite according to DraftKings Sportsbook, with Carmouche fetching +800 odds.
Rematch Nine Years Later
That might come as a surprise considering Carmouche won their first fight. But that bout came nearly nine years ago, and things have changed mightily for both women since then.
When the two met in a C3 Fights show in Oklahoma back in September 2010, both were undefeated. Carmouche was just a few months into her MMA career, while Shevchenko was already 7-0 and seen as a rising star in the nascent world of women's mixed martial arts.
Carmouche recently told UFC.com that she had come to the show expecting to fight Shevchenko's sister Antonina, who had a similar level of experience to her. But she still accepted the fight with Valentina instead, even though she was a heavy underdog.
As expected, Shevchenko dominated the first round. But in the second, Shevchenko suffered a serious cut that caused the fight to be stopped, giving Carmouche a TKO victory.
"Because of the location of it, over her eye, and the excessive amount of blood, they had to stop the fight," Carmouche told UFC.com. "We were both covered in her blood. The mats were covered in her blood. So there was just no way we could go on."
Experience Has Changed Shevchenko
Since then, Shevchenko has proven almost unstoppable, suffering only the two decision losses to Nunes. Her reputation alone is enough to make her a huge favorite over Carmouche in 2019, but she says that even if Carmouche had some sort of edge from winning their first fight, neither woman will be anything like they were back then.
Ten years is a lot of time," Shevchenko told FanSided. "Even the person that doesn't want to change will change…If you compare me [then] to me today, I'm a person who has more experience. Experience makes the difference."
The odds would suggest that Shevchenko should coast to victory, but there are paths to victory available to Carmouche beyond another surprise stoppage from a fluke cut.
Most likely, that would require Carmouche getting the fight to the mat and taking advantage of her strong ground-and-pound game. While Shevchenko will likely be more than a match for her if the fight stays on its feet and she can strike at distance, Carmouche may be able to use her strength to neutralize that advantage by grappling and potentially even scoring some takedowns.
Realistically, however, Shevchenko has proven very difficult to take down, and will likely be able to fight her fight. Carmouche is likely to stay in the bout, but with Shevchenko getting the best of the exchanges, a decisive win by decision for the champion is the most likely outcome on Saturday.
There could be some more competitive fights further down the UFC Fight Night card. In the co-main event, Vicente Luque (-230) will take on Mike Perry (+180) in a welterweight bout, while undefeated featherweight Luiz Eduardo Garagorri (-118) should get a stiff test from Humberto Bandenay (-106).