DraftKings Inks Agreement with Major League Baseball to Become Authorized Sportsbook, Will Receive Official League Data
Posted on: July 27, 2019, 08:07h.
Last updated on: July 27, 2019, 08:16h.
DraftKings has become the latest sportsbook to partner with Major League Baseball (MLB).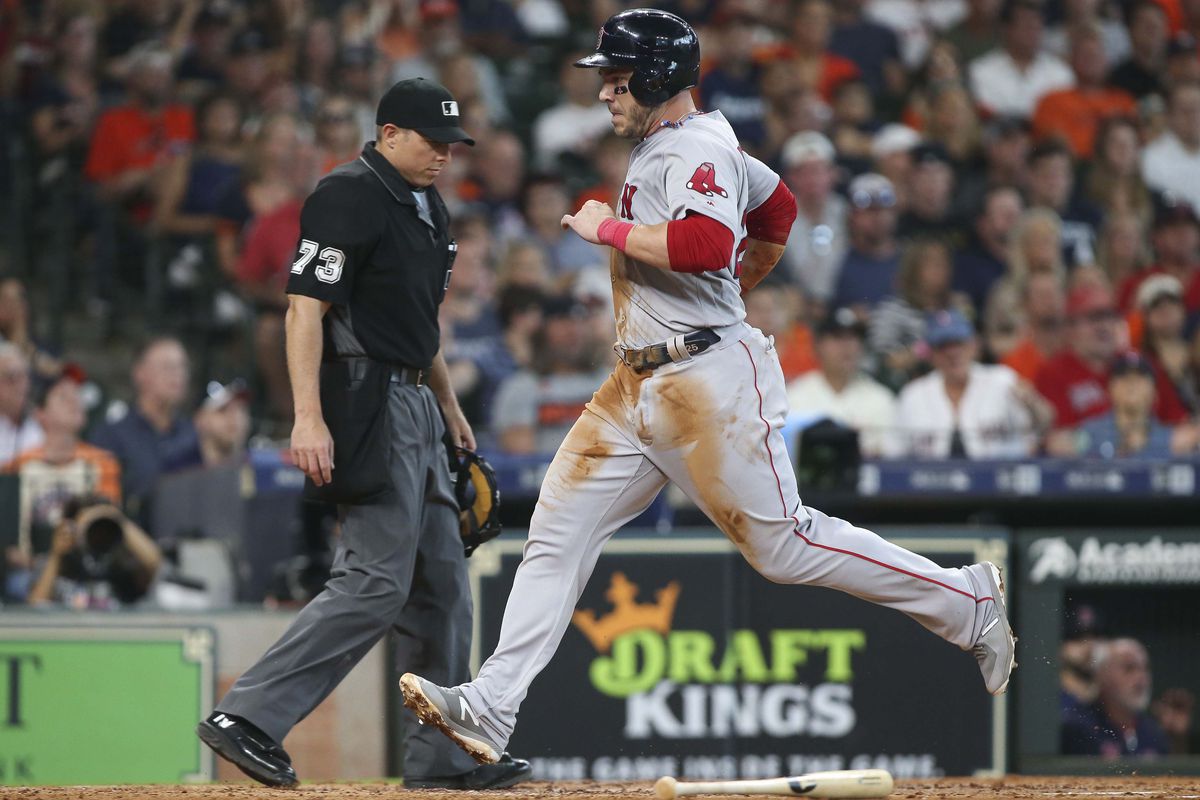 The Boston-based company announced on Thursday it signed a multi-year agreement to serve as an authorized gaming operator for MLB. It's only the second sportsbook to do so, joining MGM Resorts International, which signed on in November.
In the announcement, DraftKings said the designation means it will receive the right to use official league data in scoring its bets. That will also allow the company, which has sportsbooks in Mississippi and New Jersey, to receive instantaneous data feeds and create the possibility of additional live betting options.
This deal speaks to the commitment we have to our customers and sports leagues alike while providing the safest and most entertaining American-made sportsbook," said Ezra Kucharz, DraftKings' chief business officer. "As a result of this agreement, our customers will experience enhanced live wagering offerings for all MLB games."
Kenny Gersh, MLB's executive vice president for gaming and new business ventures, said DraftKings has an ability to engage fans and push for innovation in the sports betting industry. The company was founded seven years ago as a daily fantasy sports provider, and before the US Supreme Court overturned the Professional and Amateur Sports Protection Act (PASPA) last year, the company was already working on a sportsbook platform.
Push for Official League Data
The official announcement with DraftKings comes after a Gersh told reporters in London earlier a month ago that the league essentially had deals finalized with DraftKings and its main rival in online sports betting and daily fantasy, FanDuel. A similar arrangement was underway with The Stars Group, which announced in May an initiative to roll out a sportsbook with the Fox Sports Network.
In the briefing, Gersh said MLB's official feed runs with less delay and offers access to proprietary league data that track such things as the ball's exit velocity after a batter hits it.
Similar to the move announced by the National Basketball Association during this year's playoffs, MLB officials have been making it known they plan to only work with sportsbooks that agree to use official league data to score bets.
In addition to pursuing partnerships with sportsbooks, MLB also secured deals with Sportradar and Perform to serve as data distributors who can sell sportsbooks access to it for a fee.
DraftKings Working on New Live Betting Format
Earlier this month, DraftKings unveiled Flash Bet at Wimbledon. The live betting platform allowed gamblers to place a bet on a specific point or game during a match at the major tennis tournament. They would then get to see the point or game play out in real-time, and if they won, they would receive their winnings within seconds.
Dan Hannigan-Daley, DraftKings' director of sportsbook product, told Casino.org earlier this month that about 98 percent of its bettors who wagered on Wimbledon made at least one in-game wager, either using Flash Bet or the sportsbook's other live betting options.
While 70 percent of the bets DraftKings takes are pre-match, Hannigan-Daley said about the same percentage of the sportsbook's customers have placed at least one in-game wager. Most sports betting insiders and analysts believe live betting will play a vital role in growing the industry.
DraftKings will continue using Flash Bet for tennis tournaments this year, but Hannigan-Daley said if it's successful, it could be offered in other sports, such as baseball and football.
Thursday's announcement certainly raises the likelihood Flash Bet or something similar will get rolled out to baseball. If not sometime this season, then perhaps in the playoffs or next season.