UK Film Critic Barry Norman Critical of TV Gambling Ads
Posted on: November 30, 2013, 05:30h.
Last updated on: November 26, 2013, 05:03h.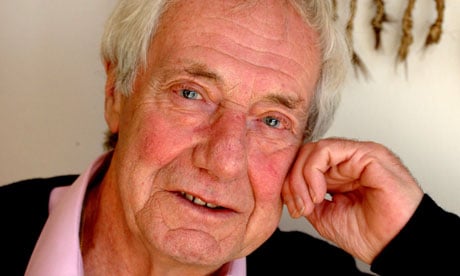 Noted film critic Barry Norman has spent many a year breaking down Hollywood blockbusters, casting his critical eye on all aspects, good or bad, of cinematic releases. But now the critic is casting his often scathing opinions towards television advertisements, particularly those promoting gambling and lawsuits.
Glamorizing Gambling
"Perhaps most disturbing of all are the gambling commercials, which make betting look glamorous and surely appeal most strongly to the poorest and most desperate among us," said Norman in a recent interview with The Times in Britain.
"There's one in which a good-looking young couple are so eager to watch the telly and see how to lose all their money that they vault over the back of their settee, the more quickly to study the many ways in which they can gamble their life savings away," he added, with the cynical tone you might expect from a film critic.
Norman even indicts the BBC in the mix, stating that they air the results of the National Lottery draw during peak times "just to remind you that here is yet another, ostensibly more respectable, way to get rid of your money."
Show Me the Money (and They Did)
Norman, now a seen-a-lotta-life 80, was the face of the BBC's movie review series "Film" for over 20 years and left in 1998 to join Rupert Murdoch's British Sky Broadcasting (BSkyB), whose advertisements were also damned in the interview, as he pointed to the absurdity of Bruce Willis heading off with a much younger woman in a recent television commercial.
He also states that betting is too available, explaining that "you can bet on anything online these days and the TV commercials are only too eager to show you how. Bingo, poker, football, horse racing, roulette, you name it. Two flies crawling up a windowpane? Yeah, you can probably bet on them as well."
Probably. Maybe not legally, but probably.
"You can have a flutter before the event or during the event," he added. "In football you can bet on who will win or who will score next. No doubt it won't be long before you can bet on who will be the first to get a red card. And if all that isn't enticing enough, the good-hearted bookies will offer you a 50 quid flutter for nothing. Absolutely free!
"If you're not addicted already you soon will be. Goodbye bank balance, goodbye house."
(For our U.S. readers, a "flutter" is British slang for a small bet or wager; although we all speak English, "flutter" in America is something only butterflies do).
The distinguished critic's dismal view of advertising, which also encompasses "no win, no fee" legal suits, led Norman to conclude that if Martians were to visit Planet Earth today, they would report back saying "I don't think we should bother invading Earth. It's full of vain, greedy, irresponsible people constantly looking for a fast buck."
At the time he was hired by Sky 15 years ago to present their Sky Movies Exclusives series of select and previously unseen British films, Norman – then 64 – had this to say:  "I will look back on my time at the BBC with huge affection, but the opportunities offered by Sky proved too attractive to turn down."
So his personal asceticism may not be quite as vast as his ability to judge the world around him. Cha-ching.