UK Bookmakers Threatened with Mandatory New Levy
Posted on: July 28, 2014, 05:30h.
Last updated on: July 28, 2014, 05:35h.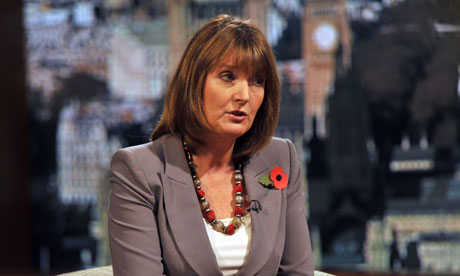 The stock market had reacted badly to news that the UK Labour Party is planning a multimillion-pound levy on all sports betting, online and off, should it be elected in 2015. Ladbrokes plc dropped 3.16 percent, while William Hill plc fell 2.88 percent immediately following the announcement by Labour's Shadow Culture Secretary Harriet Harman last week. The levy will be similar to that currently applied to horseracing betting, the revenue from which, some £82 million ($139.314 million) in 2014, is ploughed back into the horseracing industry.
More Money, More Sports
The new scheme is part of Labour's "More Sport for All" incentive, which will see the extra revenue raised from sports betting going mainly to the development of grassroots sports, with some going to the treatment of problem gambling. Harman also said she is considering the introduction of a "proper levy" on revenue derived by the Premier League from the sale of soccer television rights, which will be spent on developing grassroots football.
"We were all proud to host the Olympics and Paralympic Games in London two years ago but instead of seeing increased participation, things have got worse especially amongst young people as a result of the government axing School Sports Partnerships," said Harman, as she outlined her vision."Labour wants to help everybody to do more sport and physical activity; from children to the elderly, girls and well as boys and people from all backgrounds and regions."
Industry Already Tax-Heavy
The betting industry is aghast, arguing that it is already heavily taxed on profits, and that any extra would be punitive. The profits of Britain's "high street bookmakers" have already been hit hard by a 25 percent tax hike on fixed-odds betting terminals, and meanwhile their online arms are bracing themselves for the implementation of the new UK Gambling Act, which introduces regulation and taxation at the point of consumption rather than the country of origin. That means that for an operator to engage with the highly lucrative UK market, it will have to hold a UK Gambling Commission license and pay the UK remote gaming tax of 15 percent on gross profits, significantly higher than many other online gambling jurisdictions.
"We believe it is right that businesses that make money from sport should contribute to sport," said Clive Efford, the shadow sports minister. "We are consulting on whether we should introduce a levy on betting, including online betting, to fund gambling awareness and support for problem gambling but also to improve community sports facilities and clubs.
"It's my preference that the income from the levy went into a general pool to help grassroots sport and from which the respective sports would draw their future elite sportsmen and women. Football gambling online and in betting shops is now far larger than horseracing gambling and yet it does nothing to help the sport itself. I think they have a moral obligation to help the industry from which they make billions, and the results could be dramatic," Efford added.
Speaking to The Spectator, a Willliam Hill spokesman said the company "welcomed all initiatives to improve grassroots sports," but wondered why the sportsbetting industry had to foot the bill.
"We don't think that the problem should be passed on to us," the spokesman complained.
The UK's gambling industry already contributes over £1 billion ($1.69 billion) to state coffers, with an extra £400 ($679.578 million) expected to be pulled in next year, thanks to changes in tax laws.