UBS Buys 10 Million MGM Resorts Shares From Founder Kirk Kerkorian's Estate
Posted on: December 7, 2017, 04:00h.
Last updated on: December 7, 2017, 02:29h.
UBS Securities has acquired 10 million shares of MGM Resorts International from the Tracinda Corporation, a private investment trust that was set up by Las Vegas pioneer Kirk Kerkorian before his 2015 death.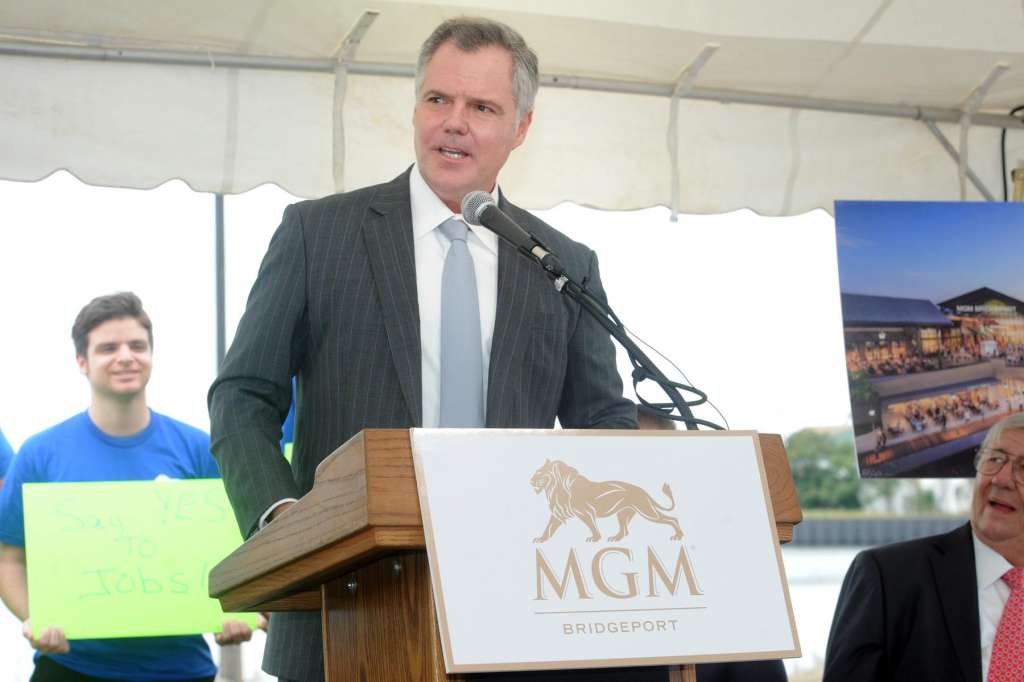 Tracinda is selling the MGM Resorts stake to UBS for $338.8 million, which represents a one percent discount compared to the company's closing price on December 4 when the deal was completed. The acquisition gives UBS about a 1.8 percent ownership interest.
UBS is a global financial services company headquartered in Zurich, Switzerland. Tracinda operates out of Beverly Hills, and is named after Kerkorian's daughters, Tracy and Linda.
Kerkorian was one of the most important figures in developing Las Vegas into what it is today. Often called the "father of the megaresort," the billionaire developed the world's largest hotel three times, all in Las Vegas, with the International (now Westgate), the original MGM Grand Hotel, and the current MGM Grand.
Motivated Seller
MGM Resorts notes in its filing with the Securities and Exchange Commission (SEC) that the Tracinda selloff isn't a sign that the leadership managing Kerkorian's estate is losing confidence in the Las Vegas casino and hospitality conglomerate.
"Tracinda continues to believe there is substantial value in the assets of MGM Resorts and that the Company is a good long-term investment," MGM explained. "The decision to sell the shares is a product of Tracinda's ongoing evaluation of alternatives and opportunities for an orderly disposition of its position … as directed in Mr. Kerkorian's will."
When he died in 2015, Kerkorian controlled about 16 percent of MGM Resorts, and was worth an estimated $4 billion. He became quite philanthropic during his career, but always refused to put his name on projects he funded.
In his will, Kerkorian mandated that Tracinda slowly divest its holdings in the casino company he founded, and use much of the financial assets to continue charitable endeavors. Just three months ago in September, MGM agreed to buy back 10 million shares from Tracinda for $327.5 million.
With yet another round of sales complete, Tracinda now owns 31,173,744 shares of MGM, or 6.57 percent of the entire company.
Right Price?
When shareholders wish to sell a stock, they must find a buyer. Brokerage firms carry out these transactions simultaneously for investors, but when a large firm like Tracinda wants to sell a substantial stake, it's more difficult to find a suitor.
That's where the one percent comes in, as the discount is an incentive to UBS to accept the deal. Traded on the New York Stock Exchange, MGM closed at $34.24 on December 4, but Tracinda sold the 10 million shares to UBS at $33.89 each.
The 35-cent discount equates to savings of $3.5 million.
MGM is enjoying yet another profitable year, with net revenues up 18 percent in the third quarter. The company is also winding down its $7 billion development cycle.
But ongoing litigation against MGM for its alleged role in the Las Vegas shooting keeps an element of risk lingering around the organization.