Sports Betting Leads Way in Danish Gambling Market
Posted on: December 20, 2017, 02:00h.
Last updated on: December 20, 2017, 12:57h.
Denmark's gambling market continues to grow, and all signs indicate that increased interest in sports betting is the reason for this surge.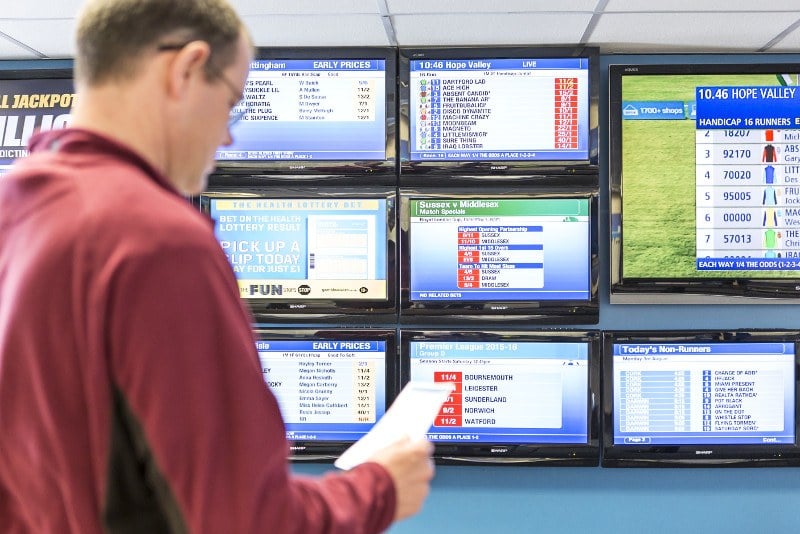 In this week's quarterly update on revenue figures in the industry, the Danish regulator revealed that third quarter sports betting revenues were up 9 percent year-over-year, bringing in DKK 577 million ($92 million) from July to September.
It seems as though that's partly because of a run of good luck for bookmakers. Stakes were actually down about 5 percent, but that didn't prevent operators from running up bigger profits than ever.
Even bigger growth was seen in the online casino market, which grew by nearly 20 percent to DKK 456 million ($72.9 million). Overall, the entire market, including both online and live wagering, grew to nearly DKK 1.5 billion ($240 million), marking a 9.3 percent increase over the previous year.
That doesn't mean that everything is rosy in Denmark, however. As in many jurisdictions, online poker revenues continue to struggle there, as they declined for a fourth straight quarter. They now stand at just DKK 31.7 million ($5.1 million) for the third quarter, down six percent year-over-year.
Mobile Gambling Continues to Grow
The biggest story in the figures, however, may be just how important mobile gambling has become for the Danish industry.
For years, operators and industry insiders have been saying that mobile betting is their largest growth area, and it shows in Denmark, where 51 percent of all revenue and 54 percent of all money bet are coming in through mobile devices.
Meanwhile land-based betting only accounts for a third of the revenue for the entire industry in the country. The remaining revenues come from traditional online gambling through desktop computers.
Interestingly, a slight majority of sports bets (52 percent) are still taken by land-based bookmakers, even though they account for less of the overall stakes than online play.
European Commission Decision Could Impact Market
Denmark's gaming industry amounts to a relatively small and segregated part of the gambling world, but it remains an influential one thanks to its strong regulatory environment.
That high standard could make the country an interesting case study in how a recent European Commission decision to no longer focus on gambling infringement cases will impact the European Union's online gaming markets.
Infringement cases related to gambling are often brought by online casinos and other gambling websites, with operators challenging strict regulations that they say are not compliant with EU laws.
However, they can also be an important way of stopping unregulated sites based outside of Europe from gaining access to local markets.
"Today's decision by the Commission is unhelpful in the fight against unregulated non-EU gambling services," said Maarten Haijer, secretary general of the European Gaming and Betting Association. "The idea that regulatory and EU law challenges of an internet sector like online gambling can be resolved by member states individually…shows a baffling lack of understanding of the digital consumer by the Juncker commission.