Summer Olympics Underway in Rio as City's Preparation Takes Center Stage
Posted on: August 5, 2016, 12:00h.
Last updated on: August 5, 2016, 12:17h.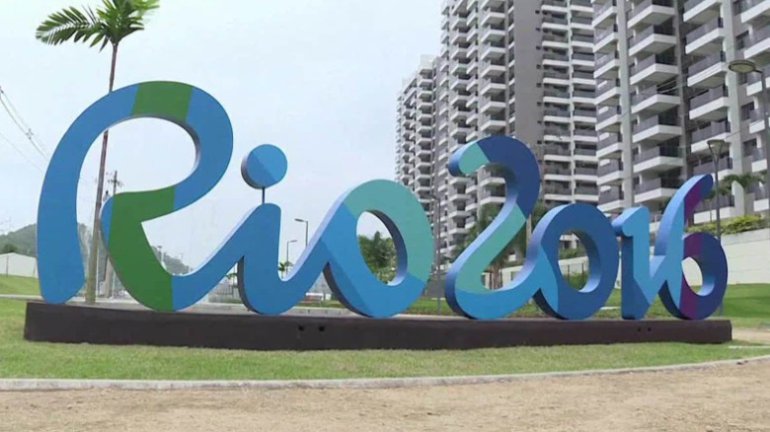 The 2016 Summer Olympics officially kickoff this evening in Rio de Janeiro, and while the athletes, fans, and media are ready for the competitions, it isn't quite so clear that the city itself is.
Opening ceremonies begin at 8 pm local time in Rio.
The Brazilian city is one hour ahead of the United States' coveted Eastern time zone. NBC will delay its coverage by an hour to air the event at 8 pm ET instead of 7 pm, much to the dismay of many fans.
More than 11,000 athletes will compete in 39 sport disciplines now through the closing ceremonies on August 21. But after years of planning and preparation, or lack thereof on the part of Rio, plenty of serious concerns linger as the world's greatest sporting tournament begins.
Uh-Oh de Janeiro
The controversy surrounding the 2016 Summer Olympics will likely have a lasting impact on the games. Brazil is the first South American country to play host to an Olympics, and its severe shortcomings in adequately preparing Rio is expected to push Olympic organizers back to holding the event in more stable regions of the world.
Africa is now the only continent to never host an Olympics. That likely won't change anytime soon.
While Rio's mishandling will have long-term consequences, the International Olympic Committee (IOC) and nations around the world are more concerned with the next 16 days in Rio.
Zika: The most serious problem in Rio is physically the smallest. Mosquitos infected with Zika, a virus that can cause severe birth defects, remains rampant.
Water: Sewage-infested waters surrounding the city contain high levels of bacteria. Open-water swimmers have been told not to submerge their heads while competing.
Crime: Rio is an impoverished city where some locals have nothing to lose. And with a local law enforcement agency that pales in comparison to first-world nations, crime is of utmost concern. A 22-year-old Moroccan boxer was arrested just this morning after trying to rape two maids.
Terrorism: The United States has over 1,000 spies in Rio monitoring terror threats and doing everything they can to keep Team USA safe. Military forces are also on standby.
Housing: Several countries have deemed the athletes' village uninhabitable. Team USA basketball countered by renting a luxurious cruise ship capable of accommodating 296 guests for their stay in Rio.
Let the Betting Begin
In Nevada and Las Vegas, the sportsbooks get it right more often than they get it wrong. Oddsmakers in Sin City are experts at setting lines on sports they know in and out, but this year's Olympics presents a series of challenges for the bookies, and potentially a series of preferred odds for gamblers.
For the first time since the 2000 Olympics, Nevada sportsbooks are offering odds on the games. The Nevada Gaming Commission opted to include certain amateur contests in February of 2015.
While every book in the Silver State knows football, baseball, basketball, and ice hockey, many aren't quite as familiar with gymnastics, curling, speed walking, javelin, and other Olympic disciplines.
If you've been a devout follower of canoe slalom or handball and think you know more than Vegas, now might be the time to place a wager.
For the rest of the country outside of Nevada borders, daily fantasy sports operators are offering a smattering of contests.