Revel Abandons Planned Sale, May Sell to Second Bidder
Posted on: December 12, 2014, 08:00h.
Last updated on: December 12, 2014, 08:14h.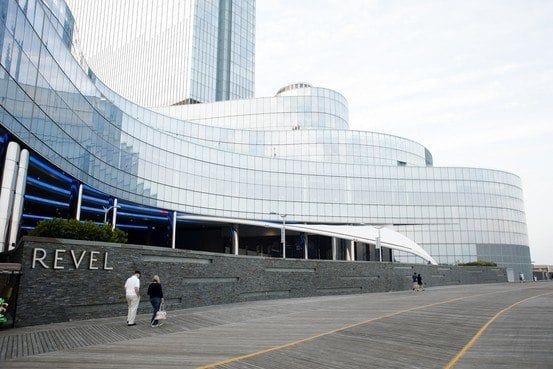 The Revel Hotel and Casino will not be sold to Brookfield Asset Management, as the Toronto-based firm backed out of the $110 million deal last month and has not been convinced to reconsider their decision.
That led the owners of the Revel to file an emergency motion asking US Bankruptcy Court Judge Gloria M. Burns to terminate that sale and potentially approve an alternate sale to Glenn Straub, the designated backup bidder.
According to a spokesman for Brookfield, the reversal in their decision came out of "a disagreement with bondholders controlling debt related to Revel's power plant."
That power plan has been a point of contention throughout the sale process: it is currently owned by ACR Energy Partners, and the Revel is the only customer that it supplies power to.
Straub Now in Position to Buy Resort
That could leave Straub, a developer from Florida, in the best position to take over the site of the former casino. Straub placed a bid of $95.4 million for the property, which put him in second place in the process.
He appealed the way the auction was handled, and had generally been critical of the process throughout.
Straub hasn't been clear about exactly what he would do with the property: at one point, he suggested that at least part of the property could be turned into an elite university: one where he said his ideal students would be "free, white, and over 21."
At other times, there have been suggestions that the former Revel could be a resort that doesn't include gambling, or that a casino could return, operated by someone other than Straub.
"We never have to explain [our plans for a property] ahead of time unless it is a bid condition," Straub told KYW Newsradio. "It definitely wasn't a bid condition.
But Straub's off-the-cuff comments and unusual proposals have at least some analysts nervous about what could happen if he were to take control of the property.
"I'm a little fearful about what's going to happen here, frankly, just because he hasn't given a vision for what he wants to do with the property, and some of the things we have heard have been kind of wild," Global Gaming Business analyst Roger Gross told KYW Newsradio.
Court Maneuvers Could Be Negotiating Tactic
It's also possible that the attempt to negate the sale could just be a negotiating ploy, or at least that the current owners would be open to working out a last minute deal with Brookfield.
Assuming the judge is willing to terminate the sale, that won't be effective until 5 pm on Friday, giving some time for last minute negotiations in the meantime.
Any such deal would likely involve ACR, which holds $118.6 million in bond debt and has a contract for $1.7 million in monthly debt and equity payments from the Revel.
Brookfield was hoping to negotiate better terms with ACR's bondholders, but was unable to do so, ultimately leading to their decision to back out of the purchase.
These problems would be likely to flare up again if Straub ultimately purchases the Revel. He has said that he would reject the current contract between the power plant and the Revel, which would likely force ACR to shut down.
In turn, that might destroy the Revel itself, though that might not trouble Straub: he has said he would be likely to demolish the building if it couldn't be profitable.
Most Read