PPA's John Pappas Makes Federal Ban Views Crystal Murky
Posted on: October 13, 2014, 09:48h.
Last updated on: October 13, 2014, 10:02h.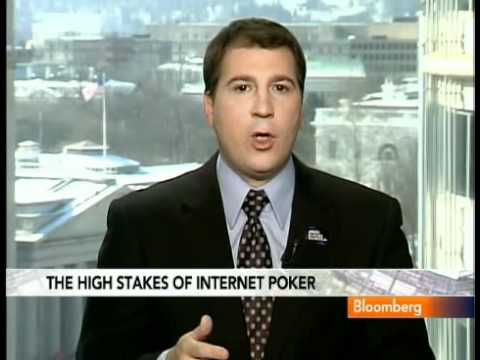 The Poker Players Alliance (PPA) will fight any legislation that seeks to ban online gaming at a federal level, even if it contains a carve-out for online poker. That's the message from John Pappas, president of the grassroots organization that fights for the interests of Internet poker players throughout the US.
Well, that's what it seemed like Pappas was saying, but a subsequent follow-up statement in an interview made his views, shall we say, murky to say the least.
Pappas was reacting to a number of rumors circulating of a move to push through a federal bill to ban remote gaming with a carve-out for poker during Congress' forthcoming lame duck session. Several panelists at the recent G2E gambling expo in Las Vegas repeated the rumors, including Bally Technologies CEO John Connelly, who said he expected an initiative to make "everything other than poker illegal" this November.
"There's certainly opportunity for some shenanigans to happen [during the lame duck session] and everyone in the gaming industry should be keeping a close watch on what Congress may do," warned Pappas. A lame duck session refers to the period when Congress meets after elections have occurred, but before newly elected representatives' terms begin.
Some posters on poker forums were alarmed at Pappas' statement, seeing it as a departure from the PPA's stated goals. In 2012, when Senate Majority Leader Harry Reid (D-Nevada) and Senator Jon Kyl (R-Arizona) were examining the viability of such a bill, the PPA offered full support.
Federal Carve-out Acceptable, Or Is It?
However, Pappas later clarified his position. Sort of.
"If there was a bill that banned online casino games but legalized online poker at the federal level, we would support that all day long," he told NJ.com. Wait, didn't he say earlier that without casino games, online isn't sustainable? We're confused.
Pappas says he's concerned that a "carve-out" for poker that did not legalize the game at a federal level would merely represent a continuation of the status quo, whereby it would be up to individual states to decide whether they wanted to legalize and regulate, with the exception that online casino gambling would no longer be an option for them. On a state level, he says, online poker needs the extra revenue provided by online casinos to gain a foothold.
"We're going to fight tooth and nail to protect the interests of poker players, but poker-only in the US might not be a sustainable model to benefit players, long-term," he explained. "We as a poker community need to recognize that the success of poker often is built on other forms of gaming," he added. "If you cut off all other games in the US market, investment and interest would shrink considerably."
Like we said…huh?
Realpolitik
It's seems likely, too, that the PPA feels it needs to stand strong, under its own terms, against Adelson and the proponents of Restoration of America's Wire Act (RAWA) to the bitter end. Only if RAWA is passed by Congress, the worst case scenario for the PPA, will it become necessary to engage in a spot of realpolitik and work to negotiate a carve-out for poker.
However, perhaps a more real threat to the PPA than the lame duck session is the Republicans taking over the Senate next year as predicted, thus toppling online poker sympathizer Reid from his position as majority leader. As a major donor to the Republicans, this would undoubtedly favor Adelson's cause.
"I think that puts poker in an even more precarious position," Pappas said. At least that statement wasn't gray.