Pennsylvania Senate to Crack Down on Illegal Gambling as Legislature Considers Gaming Expansion
Posted on: September 21, 2017, 08:00h.
Last updated on: September 21, 2017, 05:04h.
Pennsylvania Senate Law and Justice Committee Chairman Chuck McIlhinney (R-District 10) says business owners allowing illegal gambling operations to take place at their establishments will be prosecuted to the fullest extent of the law.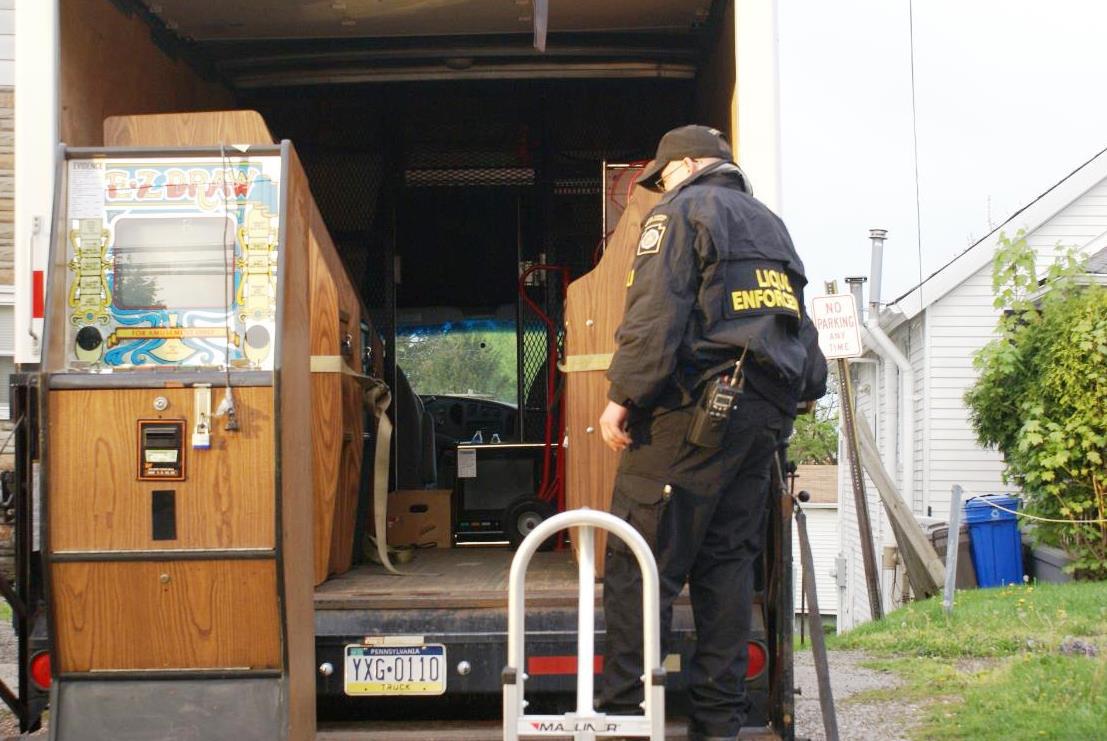 That is, of course, assuming the state legislature, which is currently mulling multiple gambling expansion measures, one being to allow slots and gaming machines to be placed in restaurants and taverns, doesn't change the Pennsylvania casino law. McIlhinney explained during the meeting that his committee's role is to enforce current law, and that any discussion on legalizing such gaming machines is reserved for the state gaming committee.
"We now have upwards of 50,000 illegal slot machines across Pennsylvania," McIlhinney said at Tuesday's committee meeting. "As long as it's illegal, we have a duty to enforce it."
Pennsylvania passed a $32 billion fiscal year budget on June 30, but it's underfunded by $2.2 billion. Since then, lawmakers in the Harrisburg capital have argued over the best method to cover the gap.
Gaming expansion remains on the table, including authorizing internet casinos, daily fantasy sports, creating sports betting regulations, and putting slot machines in various businesses including airport terminals, bars and restaurants, and convenience stores.
Illegal Gaming
McIllhinney's committee took expert testimony from law enforcement officials on how the state might impede the estimated 50,000 illegal gambling machines, many of which are inside so-called "stop-and-gos." In 2013, Pennsylvania authorized tavern gaming at certain establishments licensed by the state's liquor control board.
To offer pull-tab games and/or daily drawings and raffles, the business must hold a specific license that qualifies it as an entity that habitually provides food and alcohol to the public.
Owners of such "stop-and-go" convenience stores circumvent this requirement by obtaining restaurant liquor licenses, which mandate that the establishment have at least 30 chairs. Often, 30 chairs are stacked in a corner, with gaming machines placed next to soda fountains, candy, and snacks often found at such quick stops.
Police officials told the committee they've recently ramped up their efforts to tackle the mounting problem. Pennsylvania State Police Major Scott Miller said they currently have 40 pending cases before judges, and have seized an average of 650 machines a year since 2011.
Illegal, Until It Isn't
To cover the $2.2 billion budget shortfall, Governor Tom Wolf (D) wants to increase taxes on the production of Marcellus Shale, raise consumer utility consumption fees, and hike sales taxes on internet purchases from sellers like Amazon. The Senate is on board with the governor's plan, but the House remains opposed.
The lower chamber, adamant against any tax increase on residents, instead wants to legalize more gambling in what's already the US' second-ranked commercial casino state.
Miller, who wasn't advocating one way or another for the gaming machines, did express the fact that the illegal devices aren't currently providing any economic benefit to the state. Nor are consumers playing them protected with set payout requirements.
Wolf hopes to have a budget funding plan on his desk by October 1. After that time, the Democrat warns that the state could see its credit rating once again downgraded.
Similar Guides On This Topic