New York Confiscates $20 Million in Lottery Winnings from Welfare Recipients
Posted on: July 6, 2017, 02:00h.
Last updated on: July 6, 2017, 12:57h.
New York State has confiscated almost $20 million in lottery winnings over the past four years via a little-known clawback policy that targets winners on welfare.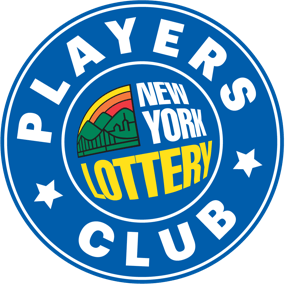 Many states deduct an individual's outstanding taxes or unpaid child support from a lottery payout but New York is the one state that reclaims welfare payments too.
Authorities can pounce on up to 50 percent of a windfall to recoup anything the claimant has received in welfare over the last decade.
And since lottery winners of $600 and upwards must visit a state lottery center and proffer their Social Security numbers to claim their winnings, there's nowhere to hide.
According to Syracuse.com, authorities have yanked payouts from under the noses of "lucky winners" around 30,000 times.
Black Market
Syracuse.com found that a black market in winning tickets has sprung up as a result of the system, as winners sell lottery tickets to third parties, or so-called "discounting schemes," in an attempt avoid paying back money to the state.
Last month, Neil Ferguson, 50, of Manhattan, and Eduardo Moran-Barrera, 63, of the Bronx, were charged with criminal tax fraud for operating such a scheme.
Authorities became suspicious when they realized Moran had won the lottery 686 times since 2012, for a grand total of $1.48 million.
"These arrests mark the first significant cases where, thanks to joint efforts of commission and New York state Tax & Finance investigators, we found individuals acting as 'discounters' to cover for others avoiding paying what's owed and filing taxes on the winnings," a gaming commission spokesman told the New York Post.
Easy Come, Easy Go
"We know all about [the program]," a woman outside a lottery vendor told Syracuse.com, on condition the journalist by her a scratch-off ticket. "If we win, we give the lottery ticket to someone that works." When asked her name, she demanded another scratch-off ticket in return for supplying the information.
The clawback program was introduced in 1995 as part of a welfare reform package enacted by Governor George Pataki that was designed to "emphasize work, personal responsibility and temporary assistance instead of permanent dependence."
But many have suggested the system is a little… well, mean, especially when you consider the disproportionate amount that the economically disadvantaged contribute to lottery ticket sales.
A 2011 study found that the people in the lowest socioeconomic strata in the US had the highest levels of lottery participation.
Similar Guides On This Topic
Latest Casino Stocks:
Retrieving stocks data...
Retrieving stocks data...
Retrieving stocks data...
Retrieving stocks data...
Retrieving stocks data...