New Jersey Gaming Regulators Seize $107K From Prohibited Players at Borgata, Issue Numerous Fines
Posted on: March 28, 2019, 10:08h.
Last updated on: March 28, 2019, 03:05h.
New Jersey gaming regulators have confiscated more than $107,000 in casino winnings that were won by prohibited players at the Borgata in Atlantic City.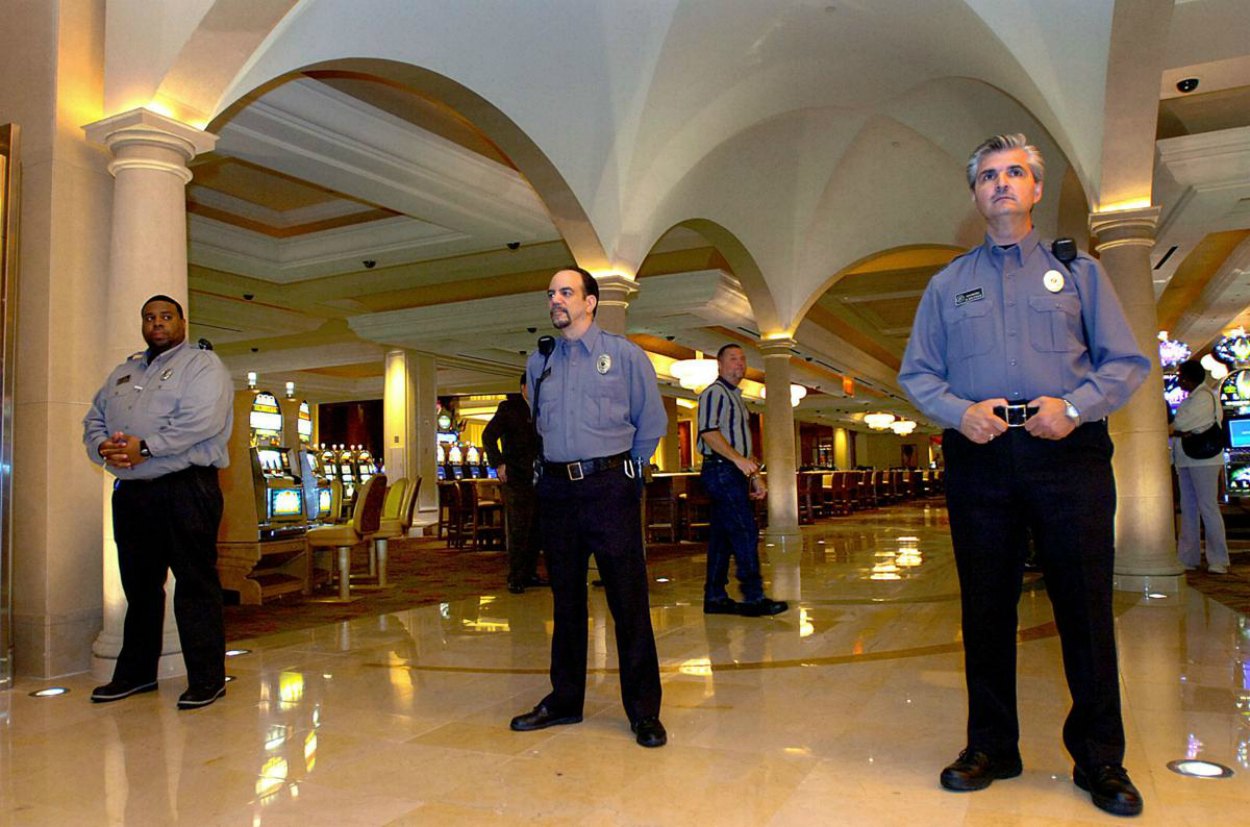 The state Division of Gaming Enforcement (DGE) announced this week that the money was won by either underage gamblers, or individuals who were on the self-excluded banned list but were still permitted access.
Borgata's team members are well-trained on responsible gaming policies, and we approach these requirements with the utmost importance," Borgata President Marcus Glover said in a statement. "Borgata consistently self-reports to uphold our operational integrity, as indicated by the instances of forfeited funds rather than fines."
Borgata's online gaming partner – bwin.party – was fined $81,000 for allowing self-excluded individuals access to the internet casino. The interactive gaming operator didn't contest the penalty. The Borgata was not penalized.
Self-Excluded Responsibility
Combatting problem gambling is one of the utmost concerns in any regulated casino market. Today, casinos have various safeguards to prevent those who shouldn't be on the floor including facial recognition technology and identification checks. When someone enters the self-exclusion program, they're typically required to have their photo taken to help casino security.
Many self-exclusion gaming programs allow individuals to set a defined period for the ban. Permanent lifetime exclusions can also be completed. There are currently 461 people on the New Jersey DGE Exclusion List.
When a casino discovers that a prohibited or underage player has indeed gambled, floor staff is to seize their outstanding chips and vouchers. The DGE is then notified, and typically takes the money from the casino.
In New Jersey, gaming forfeitures are split between services benefitting senior citizens and the disabled, as well as programs to prevent and treat compulsive gambling.
It's a tough task making sure every person on the banned list doesn't gain access. Mishaps happen, and when they do, the DGE fines.
Along with bwin, the DGE issued fines against Hard Rock ($1,000) for allowing an underage person to gamble. Gaming Innovation Group and SG Digital were respectively fined on internet gaming violations for $2,000 and $1,000. And Bally's forfeited $1,398 and Caesars $3,530 to the state.
Interstate Seizure
Along with blocking access to those underage or listed on the self-exclusion list, casino operators must additionally make sure those gambling online are actually within the state's borders. Geolocation technologies pinpoint where the gameplay is originating.
However, some crafty and knowledgeable computer users have been known to circumvent the safeguard by tricking the casino site into thinking he or she is in New Jersey.
Earlier this month, Caesars Interactive and the Borgata handed over more than $90,000 to the DGE from an internet gaming account believed to belong to a man playing in California. The DGE returned $2,500 to Vinh Dao – the California resident in question – for his cooperation. The state agency didn't say how much of the $90,000 account was from winnings.
Similar Guides On This Topic