Nevada Gaming Says Casinos Can't Be Buds With Marijuana, Approves Caesars Restructuring
Posted on: August 25, 2017, 01:00h.
Last updated on: August 25, 2017, 05:17h.
The Nevada Gaming Commission (NGC) extinguished any rumors this week that the state regulator might ease its position on legalized recreational marijuana.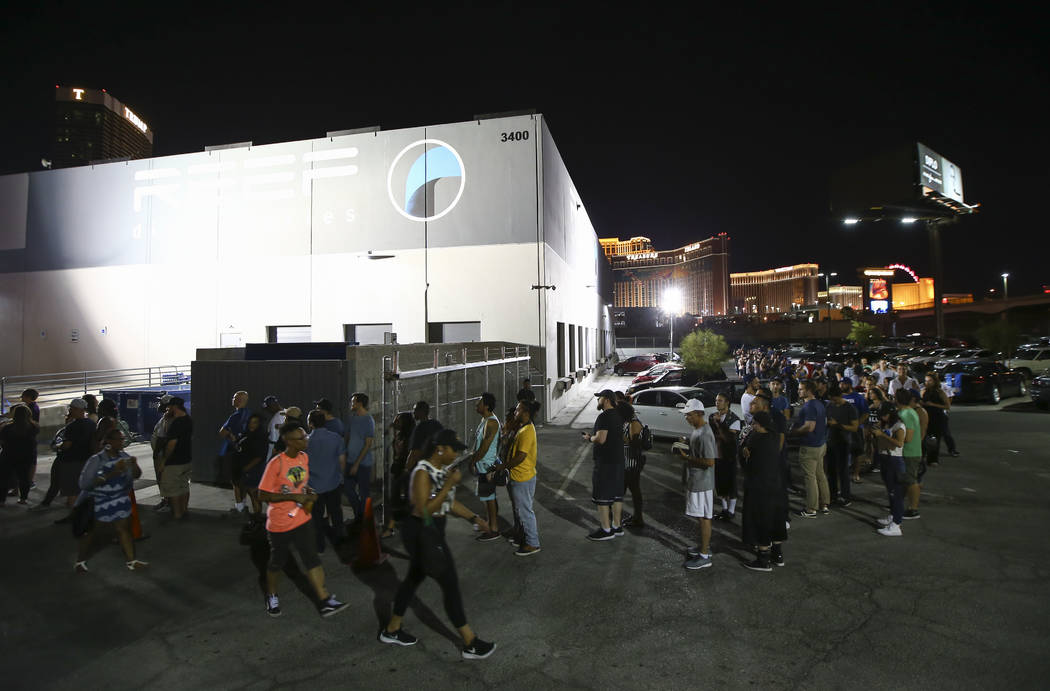 Commission members told the casino industry to steer clear of any relationships linked to the cultivation of marijuana, and shouldn't hold conventions or expos that promote the use or sale of cannabis.
No votes were taken on the matter, but the NGC board was in unanimous agreement: just say no to drugs (regardless of whether it's deemed legal by state law).
"We're not setting policy here. We are discussing and interpreting the law as it stands," NGC Chairman Tony Alamo said. "Marijuana is a Schedule 1 drug making it illegal under federal law."
With Nevada voters approving both medical and recreational marijuana, the issue presents various concerns for casinos throughout the country's most gambling-addicted state.
Though the odds are longer than Conor McGregor upsetting Floyd Mayweather this weekend, the federal government could legally intervene, as federal law preempts conflicting state and local laws. The NGC isn't taking any chances, however, and mandating its casinos don't get high on marijuana.
Friends With No Benefits
While millions of tourists and locals are partaking in recreational marijuana, the NGC says casinos must do their best to stay away.
In addition to refusing conventions linked to marijuana, resorts were also told this week that they shouldn't even maintain relationships with weed companies, and that extends to leasing them office or manufacturing space. Commissioners also explained that licensees cannot receive money stemming from a company that sells, cultivates, or distributes cannabis.   
The NGC marijuana policy discussion was the first of several on the newly legalized drug. At future meetings, the board will provide specifics on how licensees should handle patrons smoking weed inside hotel rooms and on the casino floor. But here's a preview: make sure no one is consuming marijuana on casino property.
Nevada's recreational marijuana law allows only for private consumption. "A person who smokes or otherwise consumes marijuana in a public place, in a retail marijuana store, or in a moving vehicle is guilty of a misdemeanor," Nevada law states.
Caesars Restructuring Approved
Less interesting topics were also considered during Thursday's NGC meeting, including Caesars Entertainment's plan to exit Chapter 11 bankruptcy.
In a complex corporate maneuvering, Caesars will separate all of its real estate assets into a trust controlled by creditors who were owed billions of dollars before the company filed for bankruptcy in 2015. The real estate investment trust will lease the gaming floors back to Caesars, which will maintain operations and revenue from gaming.
The Nevada Gaming Control Board approved the reorganization earlier this month. The NGC gave its blessing for the newly formed entities, and issued new licenses.
Caesars' new arrangement has now been signed off on in Nevada, New Jersey, Pennsylvania, Illinois, Maryland, Mississippi, and Iowa. Only two jurisdictions remain, Louisiana and Missouri, and once approved there, Caesars will be cleared to officially exit bankruptcy protection.
Similar Guides On This Topic