NCAA March Madness Tournament Field Set, 70 Million Brackets Expected to Be Completed  
Posted on: March 14, 2016, 04:45h.
Last updated on: March 14, 2016, 04:15h.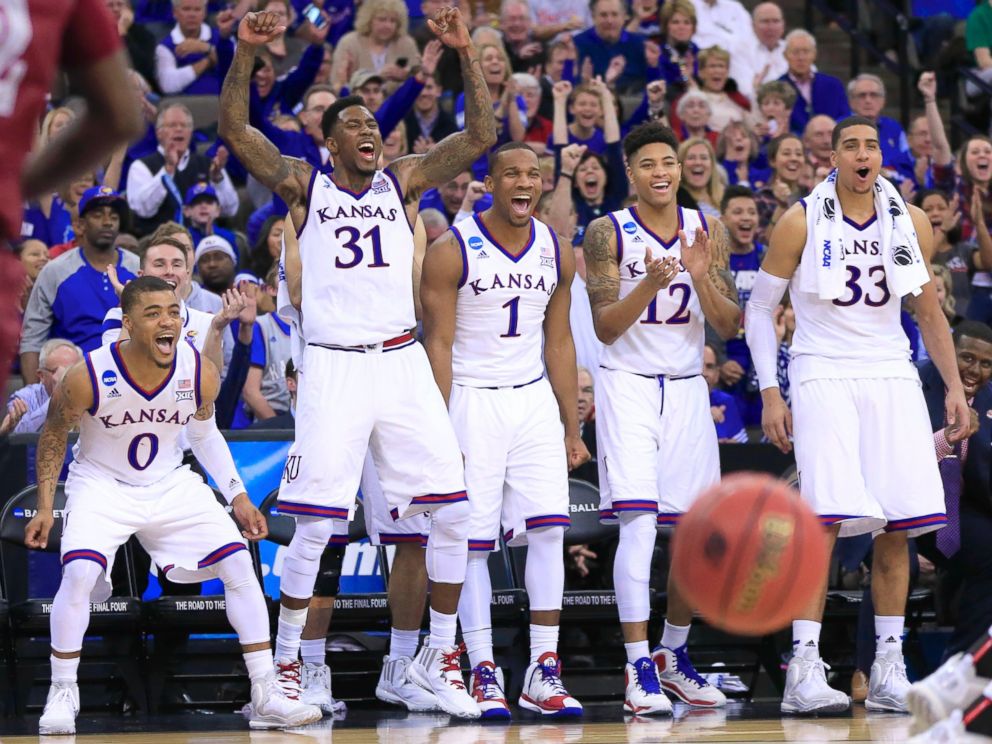 NCAA March Madness is finally here. 68 total teams are making their way to five locations spread across the United States for the shot at making history for their respective universities.
The tournament officially begins on Tuesday and Wednesday with the First Four play-in games, which will then finalize the 64-team bracket ahead of Thursday through Sunday's first and second rounds.
Behind only the College Football National Championship, the men's NCAA basketball tournament is the most-watched collegiate event in America.
In 2015, NCAA March Madness reached new highs in terms of viewership as the championship playoff averaged 11.3 million viewers throughout its more than two-week run. 28.3 million television sets tuned in to watch Duke outlast Wisconsin and give famed Blue Devils coach Mike Krzyzewski his fifth Division I championship.
March Madness vs. November Neurosis
To put in perspective just how rampantly popular the NCAA men's tournament is, consider that more brackets are expected to be completed on the Big Dance than votes cast for either the Republican or Democratic nominee for president of the United States come November.
According to the American Gaming Association (AGA), 70 million brackets will be filled out for the NCAA tournament. In 2012, President Obama received 65.9 million popular votes during his reelection.
The majority of those 70 million brackets will be cast informally, meaning casual pools played among coworkers or friends. A considerable number will also be contested without any financial incentive.
In Nevada where sports betting is legal, the AGA predicts around $262 million will be wagered, primarily in the Las Vegas area.
Daily fantasy sports (DFS) operators DraftKings and FanDuel are also expecting a bump in activity. The two market leaders are hoping a new crop of players tries their platforms for the first time during March Madness.
No Clear Favorite
The 2016 men's basketball championship could generate record betting revenues since there's no unblemished team that's expected to rush through the bracket and land in the Final Four in Houston.
"Every NCAA tournament is unpredictable. Upsets are part of the fun. But not like this," ESPN college basketball writer Eamonn Brennan summarized.
Never before in the 77-year history of March Madness has every single team had at least four losses. Seven different schools were ranked #1 at some point during the regular season.
The four #1 regional seeds for the tournament are Kansas (30-4), North Carolina (25-6), Oregon (25-6), and Virginia (24-6).
"If you thought picking a presidential nominee you truly love was difficult this year, try picking an NCAA tournament champion," Yahoo Sports columnist Pat Forde opined. "Just as you could argue that there are no ideal candidates, you also could assert that there have been no ideal teams."
That being said, Kansas is certainly the hottest team in the country. The Jayhawks haven't lost since January 25, and their current 14-game win streak includes victories over numerous ranked opponents including Kentucky, West Virginia, Oklahoma, and Baylor.
One final tidbit: during the first week of March Madness, it's nearly impossible for men to land a vasectomy operation unless they make the appointment months in advance. Since recovery takes a day or two of rest, many men schedule their vasectomy to coincide with March Madness and park themselves in front of the television.