Millennials and the Gaming Industry in 2017: New Directions Take Hold
Posted on: December 30, 2017, 02:00h.
Last updated on: January 4, 2018, 06:42h.
Millennials don't seem to have the penchant for old-school gambling that their parents did, and casinos in Las Vegas, Atlantic City, and elsewhere continued to struggle to find the magic formula that would win their business in 2017. The challenge of rebuilding the very core of the gaming industry has not been a small one, that's for sure.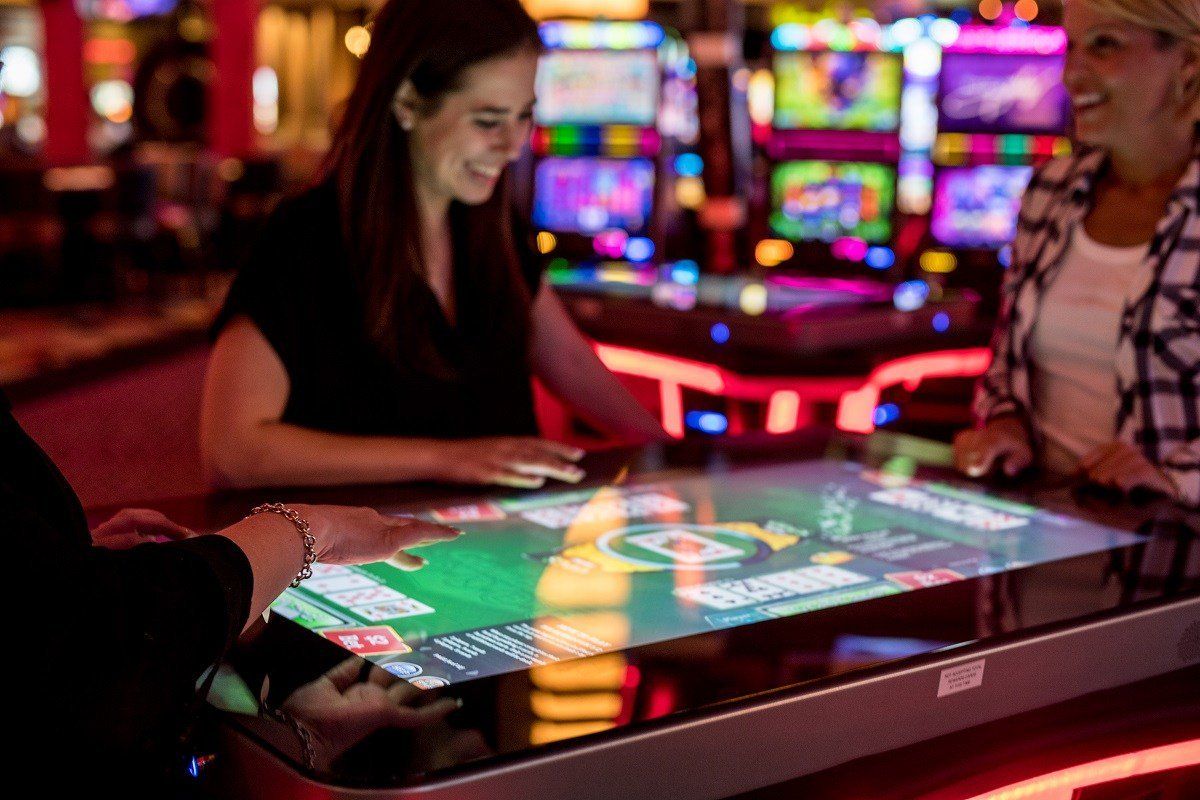 With millennials less than enthusiastic about traditional games of chance, like slots, casinos are facing the realization that the central moneymaking products of the industry might be going out of style in years to come.
From skill-based gaming terminals and esports, to booking hipper, younger entertainment acts, gaming operators moved into new realms, with mixed results, in 2017.
Here's a look at what worked, and what didn't.
Skill Sets
Skill-based gaming is the idea that mixing chance with elements of aptitude, allowing someone's talent to play a role in influencing payout percentage, makes the activity more exciting. That, of course, greatly differs from slot machines, which come with fixed odds.
Nevada and New Jersey gaming control boards have both approved regulations that allow skill-based machines to offer varying payout percentages, dependent on the gambler's ability. Casinos thought they had finally figured out the millennial, and made agreements with gaming manufacturers to test skill machines on their floors.
But things didn't always run according to plan.
In Las Vegas, Harrah's, Caesars Palace, and Bally's installed at least 21 skill games in the fall of 2016. Similar machines in Atlantic City were removed, with Caesars executive Melissa Price admitting, "It was a big learning experience for all of us."
In 2017, Caesars returned to the millennial by installing three Gamblit Model G interactive gaming tables at Planet Hollywood Las Vegas. And this fall, the casino welcomed Gamblit's TriStations, which each offer three skill-based gaming stations in a social environment. TriStations were also spotted at The Venetian, and the machines have been installed at numerous other locations nationwide.
Planet Hollywood is seen as the perfect millennial test ground, as the resort is home to Britney Spears' residency. Which brings us to the next millennial lure of 2017: a new kind of performer who would appeal to younger audiences.
Hipper Entertainment
Move over Cher, Celine, and Elton. Casinos from Las Vegas to Atlantic City have begun looking to younger and more current entertainment acts to bring larger crowds and a new generation onto their properties.
From touring stage shows like Impractical Jokers to booking residencies for Mariah Carey, Jennifer Lopez, and Adam Sandler, casinos are focused on acts that appeal to those born between the early to mid-80s to the mid-90s, with the latter group just coming of legal gambling age now.
ESports Scores
The hottest buzzword in the industry in 2017 was "esports," competitive video gaming that's quickly emerged from parents' basements and transformed into a multibillion-dollar industry. Esports has grown in popularity so rapidly that it even attracted Nevada Governor Brian Sandoval's (R) attention, who said he hopes the state and Las Vegas can become the esports capital of the world.
Reaching that goal commenced by legalizing esports wagering at Nevada's licensed sportsbooks. The Downtown Grand's William Hill book became the first to take bets this year.
Las Vegas is catering to esports, predominantly played by millennials, by building out spaces focused on the games. MGM Resorts unveiled a millennial playground called "Level Up" this year, the Downtown Grand has a dedicated video gaming lounge with live weekend tournaments, and a 15,000-square-foot esports arena opened on Fremont Street.
The Luxor is also in the process of converting a former nightclub into a permanent multilevel esports facility.
Similar Guides On This Topic
Latest Casino Stocks:
Retrieving stocks data...
Retrieving stocks data...
Retrieving stocks data...
Retrieving stocks data...
Retrieving stocks data...