MGM Resorts Seeks Teleworkers, Debuts 'Viva Las Office' Promo
Posted on: August 6, 2020, 02:23h.
Last updated on: August 7, 2020, 08:12h.
MGM Resorts, the largest operator of casinos in Las Vegas, has launched a promotional package tailored to those working from home during the coronavirus pandemic.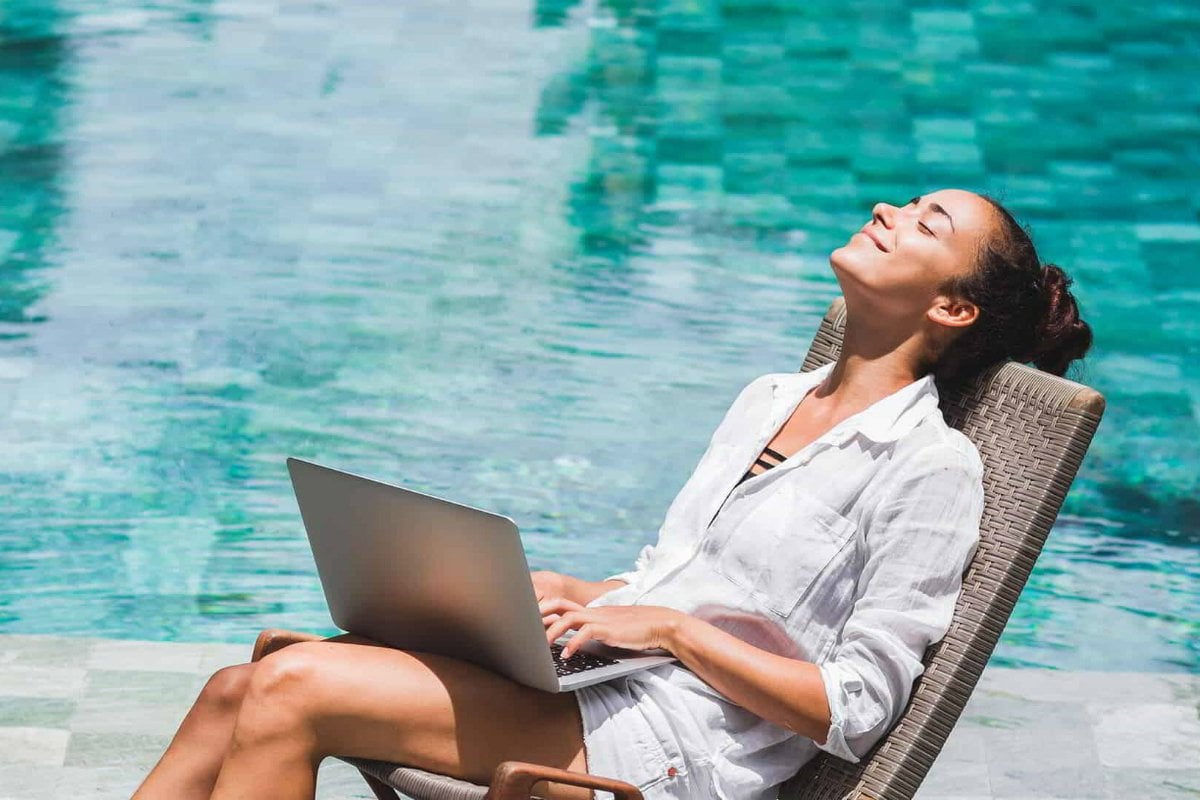 "Viva Las Office" is a three-tiered package program being marketed to remote workers who might need a change of scenery. With tens of millions of American workers still working from home amid COVID-19, MGM says why not do so from Las Vegas?
The package features accommodations at Bellagio or ARIA, early check-in and check-out times, daily food and beverage credit, and discounted flights with private jet provider JSX. The package levels are named "The Associate," "The Manager," and "The Executive." Room sizes and views increase per tier, as do resort credits and amenities.
"We understand that working from home every day can become taxing and monotonous, and we are excited to offer a safe and curated experience here at Bellagio and ARIA that combines work and play," explained Atif Rafiq, president of commercial and growth for MGM Resorts.
Viva Las Office requires a minimum three-night stay. Packages start at just $100 a night.
A five-night stay at the associate level at ARIA comes to a subtotal of $509. With taxes and a daily $45 resort fee, the grand total is $832.21.
Deserted Desert
Las Vegas casinos began reopening on June 4, but visitor traffic remains scant. Visitor volume totaled 151,300 in May — the latest reported month by the Las Vegas Convention and Visitors Authority — a 95.9 percent year-over-year decline.
Convention attendance totaled zero. In May of 2019, visitor volume totaled 3,691,100, with 520,800 convention attendees.
Being the largest Strip operator, MGM needs guests to warrant keeping its casino resorts open. The work-from-Vegas concept could work, analysts say.
I believe many consumers will take advantage of a change in scenery," Jordan Salmon, chief marketing officer for Calistoga Group and a former MGM exec, told the Las Vegas Review-Journal. "Who wouldn't want to trade in their makeshift work-from-home setup for a private 'office' overlooking the fountains of Bellagio?"
Convention business is expected to be basically nonexistent for the foreseeable future. Salmon said the MGM plan is an innovative strategy to at least bring some guests back to Southern Nevada.
If You Build It? 
Gallup reports that more than 60 percent of Americans said they worked remotely at some point during the coronavirus, meaning MGM could potentially have a large targeted demo.
But, the question remains, are people willing to travel? When it comes to the sky, the answer for many is no.
Research from the International Air Transport Association (IATA) found that only 45 percent of Americans polled are willing to return to the skies within two months of restrictions easing. That's down from 60 percent when the same poll was conducted in April.
"If anything, consumers have actually got more cautious, and we have a majority saying now that they would wait more than six months before traveling," said IATA Chief Economist Brian Pearce. "The survey is telling us that passengers are rather cautious."
Latest Casino Stocks:
Retrieving stocks data...
Retrieving stocks data...
Retrieving stocks data...
Retrieving stocks data...
Retrieving stocks data...