Melco Resorts Billionaire Lawrence Ho Says Six Macau Casino Licenses Plenty
Posted on: March 20, 2018, 03:00h.
Last updated on: March 20, 2018, 12:53h.
Melco Resorts CEO Lawrence Ho feels six licensed casino operators in Macau is an ideal number unless the enclave wishes to drastically increase gambling revenue.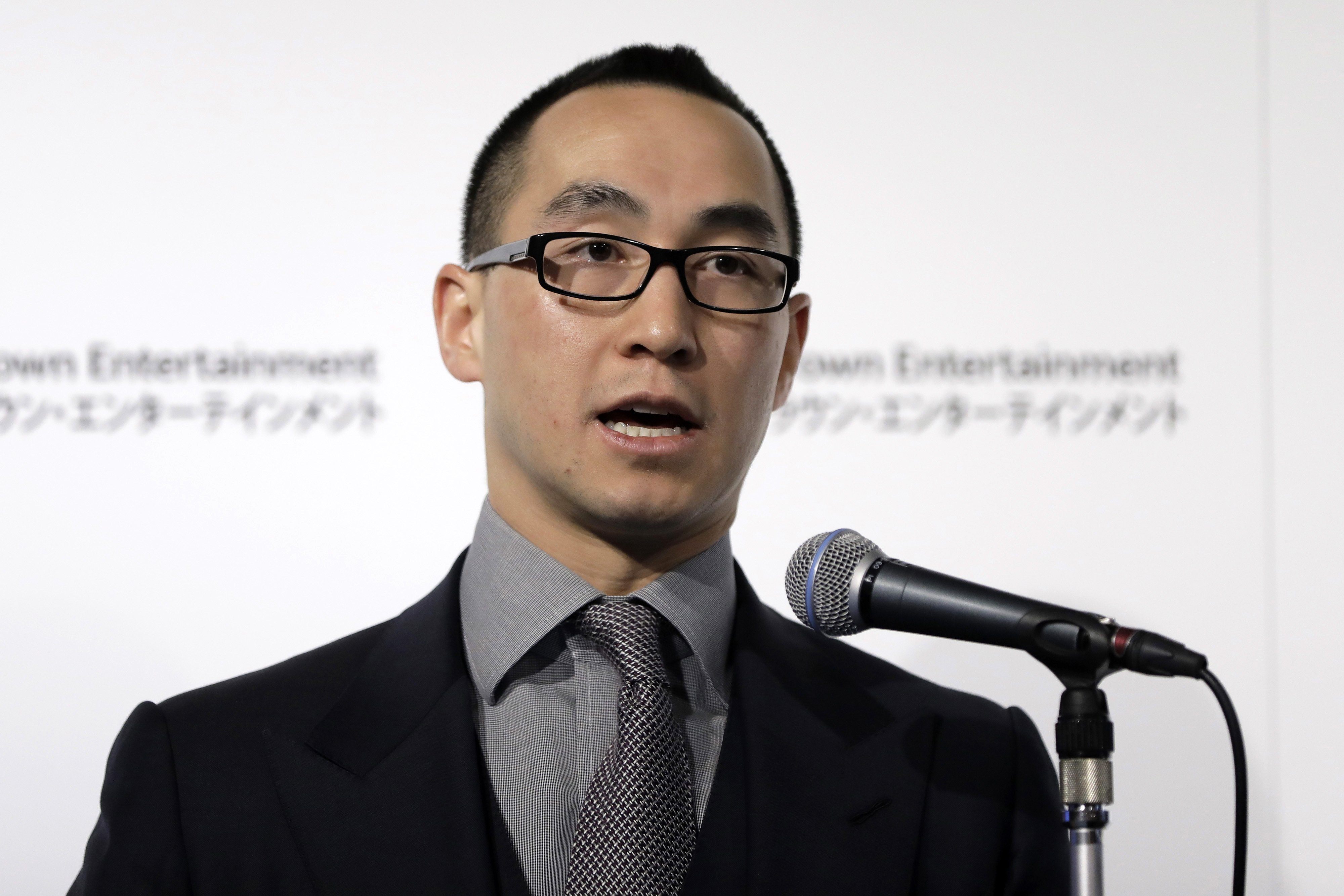 The half-dozen presently authorized gaming operators will see their licenses begin to expire in 2020. SJM Holdings and MGM Resorts will be first to terminate, with Las Vegas Sands, Wynn Resorts, Galaxy Entertainment, and Ho's Melco expiring two years later in 2022.
Ahead of the renewal period, the Macau Gaming Inspection and Coordination Bureau and the Administration of Chief Executive Fernando Chui are reviewing all aspects of the casino industry. That includes whether to increase the number of licensed operators, but Ho feels six is an appropriate number.
GGRAsia, an online gaming media outlet focused on Asia, caught up with Ho this week where the Melco Resorts founder shared his regulatory opinions.
"I think it depends on what the Chinese government wants," Ho stated. "They do want more growth in non-gaming rather than gaming, so it doesn't make that much sense to have more licenses."
Ho's father Stanley Ho held a monopoly on Macau gambling for decades until the colony was returned from Portugal to Chinese control in 2002. SJM Holdings is the family empire of the 96-year-old tycoon.
Macau Future
Macau officials have provided few details on what changes, if any, might be implemented on the gaming industry. Chief Executive Chui said last fall that the goal is to "perfect the laws and regulations," but didn't reveal what that might entail.
Much to the chagrin of casino operators, the Macau government says it will unveil new rules "at the appropriate time."
However, it's widely expected that the gaming concessions will all be renewed. That includes the operating permit for Wynn Resort's Chinese subsidiary, which might come as a surprise considering the ongoing sexual harassment scandal surrounding the company's billionaire founder.
The legal uncertainty of Macau's casino industry is thought to be the predominant reason why a Wynn Resorts acquisition is unlikely for the time being. Operators, of course, would much prefer to know what local regulators are thinking, but to date, they haven't tipped their hand.
SJM Holdings CEO Ambrose So Shu Fai recently declared, "Everybody's wish (is) that the government would put forward certain criteria in terms of renewal of contracts."
Morpheus Construction Death
Melco Resorts is in the process of building a fifth hotel tower at its City of Dreams in Macau, but a nightmare happened last weekend when a female construction worker was fatally struck by a steel construction beam.
The Macau Labor Affairs Bureau subsequently issued a "works at height suspension" on the $1 billion tower known as Morpheus. The notice does not fully halt construction on the building, which is expected to open before the end of June.
The construction worker's death was the second casualty at Morpheus. Reports have also emerged that the person who died this week was unregistered to be on the construction site.
Ho told GGRAsia that Melco Resorts is "working closely with out contractor to fully understand the situation."
Similar Guides On This Topic