Match Fixing Scandals in 2014
Posted on: December 29, 2014, 02:03h.
Last updated on: December 15, 2014, 02:05h.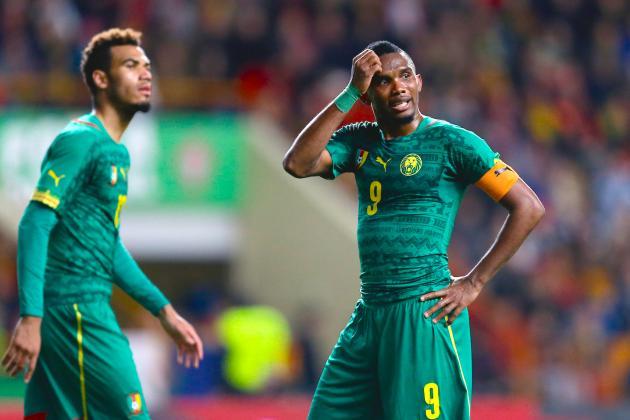 For fans, organizers, and bettors alike, there's nothing more important in sports than the integrity of the outcome in each contest.
For your typical fan, the important thing is knowing that you're watching a real battle between two teams or players that are trying to win, but for gamblers, it's just as important to know that the games you're betting on haven't been rigged against you.
As the entire sports betting industry rests on the idea that nobody knows the results in advance.
In 2014, organizers and officials took more steps than ever to ensure the integrity of their games.
But that didn't mean that match-fixers and other cheaters didn't try to skirt the rules.
Here's a look back at the year in match-fixing and other sports betting scams.
"Courtsiding" Takes Center Stage at The Australian Open
In-play betting is a risky proposition for sports betting sites.
It's definitely a type of betting that generates more action, but it's also more vulnerable to manipulation.
That became more obvious after the Australian Open in January, when Daniel Dobson was the first person in Australia ever charged with "courtsiding," or illegally gambling from the stands of matches.
Dobson used an electronic device to transmit information about points and games as quickly as possible to associates.
This meant he was actually ahead of the television feeds, allowing others to use the information to win various bets on tennis matches at the tournament.
The charges against Dobson were eventually dropped, though police said they'll still be on the lookout for similar schemes next year.
French Official Banned for Gambling Charges
In November, French chair umpire Morgan Lamri became the first person ever banned for corruption by the Tennis Integrity Unit.
The 22-year-old was said to have attempted to fix matches, though he claimed that he just spent time with players he was friendly with.
He also admitted to betting on matches, but he claimed he only gambled on major tournaments, not the lower-level tours that he typically officiated at.
World Cup Match Investigated
The world's most popular sporting event, the FIFA World Cup, was held in Brazil this summer.
And while most matches in the event were likely beyond the reach of even the most determined match-fixers, one team's performance did raise a few questions.
Cameroon struggled through the group stages, losing all three of their games, including a 4-0 drubbing by Croatia.
That result was predicted by a convicted match fixer, raising suspicions that not everything was on the level.
The Cameroon Football Association took the allegations very seriously, and immediately launched an investigation.
However, betting industry insiders said there was no unusual wagering on the match, and Cameroon's team had been in turmoil even before the tournament began.
UK Players Implicated in Australian Soccer Fix
But while World Cup games may still be beyond reproach, local leagues have to be especially careful to battle integrity issues.
In Australia's Victorian Premier League, several English players on the Southern Stars club conspired to throw several matches on behalf of a betting syndicate.
The players purposely lost some games badly, which then lengthened the odds on them pulling off a 0-0 draw on a later match.
Some of the convicted players have faced indefinite bans from soccer as a result of their roles in the match fixing scandal.