Mafia Grandfathers Busted on Online Gambling Charges
Posted on: December 19, 2016, 06:00h.
Last updated on: December 19, 2016, 06:40h.
A group of ageing Genovese Mafia fossils were indicted in New York on Thursday on charges related to the operation of 4spades.org online sportsbook, as well as loan sharking and bootlegging.
Among the 13 arrested as a result of a long-running investigation, dubbed "Operation Shark Bait," was Salvatore "Sallie" DeMeo, 76, of America's Most Wanted fame. DeMeo starred in the show in 1999 when he was wanted for robbing a bank and ripping off an armored car in Manalapan, New Jersey.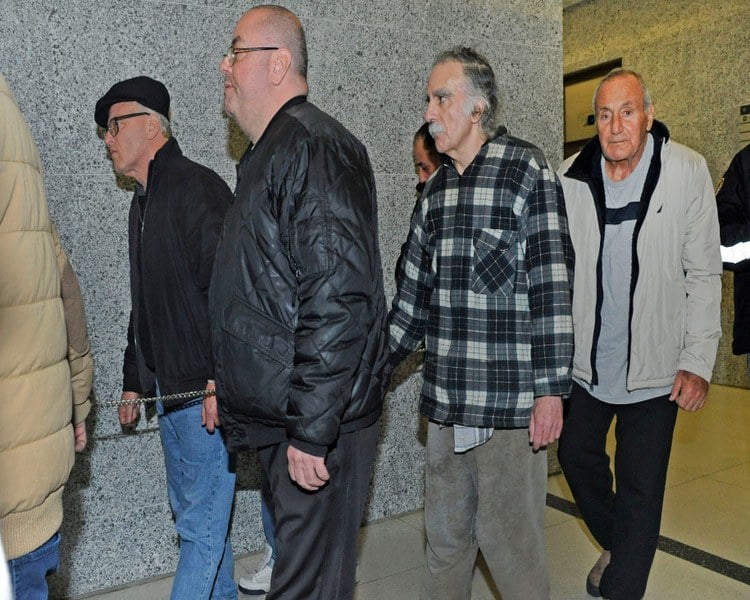 DeMeo, a made-man in the Genovese family, finally surrendered to authorities in 2001 and was released from prison in 2006.
He was the alleged ringleader of this creaking group of wise-guys, which authorities say handled millions in bets through a wire room in Costa Rica.
Has Mafia Infiltrated Price-per-head Bookmaking?
4spades.org is a "price-per-head" bookmaking site. These typically use agent-bookmakers, who give customers user-names and passwords to access the site and place bets. No financial transactions are made online; instead, details of bets are stored and tracked on the site, while collections and payouts are made in person, by the agents.
It's not the first price-per-head operation to be linked to the Genovese family in recent years. In 2014, 13 people with links to the family, including alleged capo Joseph Lascala, were imprisoned for their links to the operation of BetEagle.com, also based in Costa Rica.
In that case, the court heard customers unable or unwilling to pay debts would be met with threats and intimidation and forced to pay interest on top of the original sum owed.
"Despite these Genovese members' continued attempts to evade detection, our investigation revealed millions in offshore sports betting, lucrative loan sharking, and tax evasion," said New York City Police Commissioner James O'Neill, of the most recent arrests.
"These defendants allegedly went to great lengths to trap their victims with exorbitant rates, all while evading our gambling laws and taking offshore bets," said New York State Attorney General Eric Schneiderman. "No matter how complex or clever the scheme, we will continue to work with our law enforcement partners to take down traditional organized crime."
Rational Alternative
Ironically, a New York Times article in 2012, examining the pay-per-head bookmaking trend, declared that such businesses "attract an increasingly diverse customer base, with demographics far beyond the stereotypical image of the mob-connected bookie."
A recent study by the American Gaming Association found that, of 40 federal gambling convictions throughout 2014, a quarter of all cases were linked to organized crime gangs.
The organization has called for "a rational alternative" to the US sports betting status quo, a prohibition that provides a steady revenue stream for organized crime.    
Most Read

Latest Casino Stocks:
Retrieving stocks data...
Retrieving stocks data...
Retrieving stocks data...
Retrieving stocks data...
Retrieving stocks data...