Macau Chinese New Year Has Tourists Flocking to Gambling Hub
Posted on: February 20, 2018, 04:00h.
Last updated on: February 20, 2018, 04:48h.
Chinese New Year kicked off in Macau on Friday, as a parade of dancing lions and twisting dragons wound their way through the colonial Portuguese architecture of the enclave's historic center, while fireworks cracked over the Praia Grande Bay.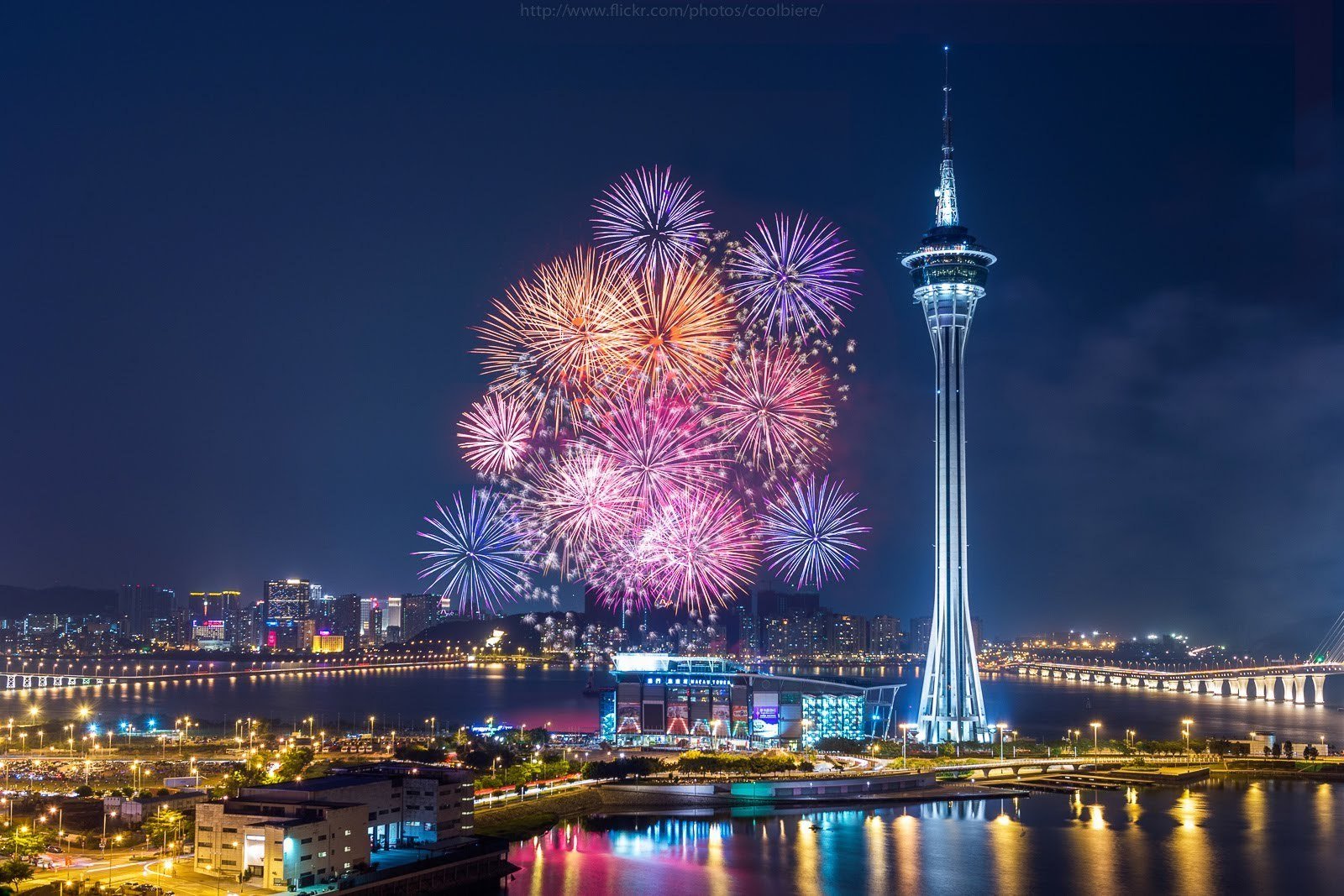 And the hotels were packed.
The festivities, which continue for 15 days, are peak season and big business for the casinos of Macau, although the official Chinese national holiday only runs from February 15 to 21.
Preliminary figures, released by the Macau Government Tourism Office, bode well for the gambling hub. Tourist arrivals grew by 10 percent during the first two days of the Year of the Dog, in comparison with the first two days of the Year of the Rooster, in 2017.
So far, that tops the one to three percent predicted last week by Tourism Office head Maria Helena de Senna Fernandes.
Unsurprisingly, the clear majority were tourists from the Chinese mainland, some 71 percent, which represents a year-on-year increase of more than 18 percent. In all, a total of 500,404 visitors of all nationalities flooded the enclave.
MGM Cotai Booked Out
"We have very strong reservations for the Chinese New Year and this is going to be a very solid time," Grant Bowie, CEO of MGM China, told Macau Today last week. And by "reservations" he didn't mean "doubts."
Bowie's company had just opened its second property in the enclave, the MGM Cotai, which, after two years of delays, had just managed to scramble open its doors in time for the festival.
While the $3.4 billion property is not yet operating at full capacity, the 500 functioning hotel rooms of the 1,400 that will eventually be available were booked out long before the resort opened on February 13.
Beware of Crying Children
Asked to estimate the gross gaming revenue for the period, Bowie noted that the increase in tourists for the Macau Chinese New Year doesn't always equate to an increase in gaming yield. That's because high stakes play among the relatively small VIP segment remains an important part of the market.
People come to Macau, yes, to gamble" he said. "But during the very busy holiday period … now that we have an integrated resort a lot of people [will be] coming in family groups for more leisure stuff."
Those who do come to gamble will take heart that the Year of the Dog symbolizes luck to the Chinese. But the notoriously superstitious Chinese bettors are likely to have avoided the litany of activities considered unlucky exclusively on the Lunar New Year.
These include using scissors, sweeping floors, taking medicine, eating oatmeal and washing hair. Also to be scrupulously avoided are crying children and the lending of money, the latter of which may place Macau's junket operators in something of a quandary.