Las Vegas Police Conclude Shooting Investigation, Paddock Motive Remains Unknown
Posted on: August 5, 2018, 10:00h.
Last updated on: August 4, 2018, 08:46h.
The Las Vegas police investigation into the October 1 mass shooting that killed 58 people and injured hundreds of others has concluded, but Clark County Sheriff Joe Lombardo says law enforcement was unable to determine a motive.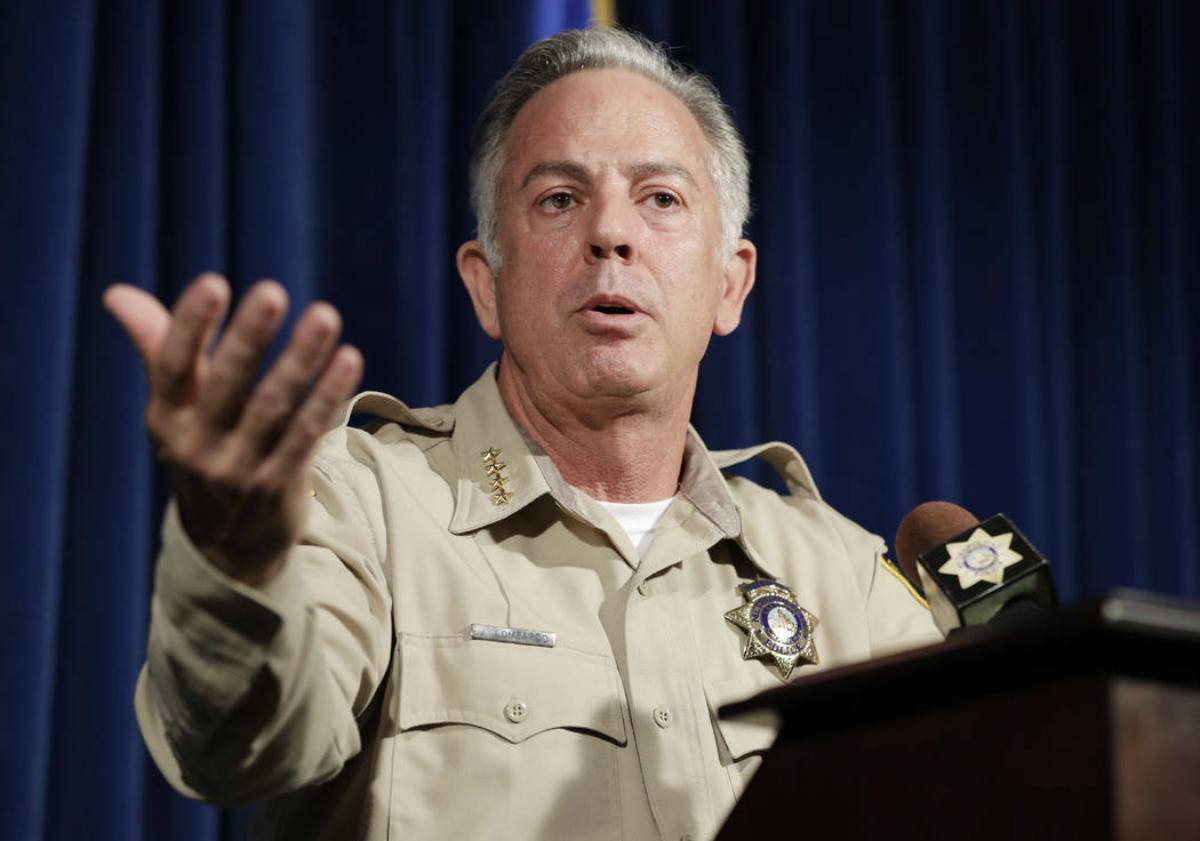 Gunman Stephen Paddock opened fire from the 32nd floor of Mandalay Bay onto an outdoor country music concert at 10:05 pm PT. With his hotel suite stockpiled with thousands of rounds of ammunition, and semi-automatic rifles equipped with bump stocks that allowed the weapons to fire almost continuously, the shooting spree lasted for 10 minutes.
What made him do it remains unknown.
"Investigators have lived this event day by day for the past 10 months. Finding answers for the victims has been our investigators' sole goal to help bring closure for those affected and to move forward from this horrible event," Lombardo declared at a Friday press conference.
"What we have been able to answer is the questions of who, what, when, where, and how. What we have not been able to definitively answer is the why Stephen Paddock committed this act." Lombardo revealed.
"By all accounts, Stephen Paddock was an unremarkable man," Lombardo stated. "His movements leading up to October 1 did not raise any suspicion.
The horrific night was the deadliest mass shooting in modern US history.
Paddock Investigation Findings
In the Las Vegas Metropolitan Police Department (LVMPD) final 1 October report, the agency says "an extensive joint investigation involving the LVMPD and the FBI began immediately after the incident into the life of Paddock."
Police say Paddock was a narcissist, and most of the people interviewed who knew him talked about his gambling habits. A financial analysis showed that his wealth had considerably decreased over the last few years.
In the fall of 2015, 14 bank accounts owned by Paddock totaled just under $2.1 million. Two years later, the same accounts had just $530,000. Paddock spent $600,000 at casinos, most of which was in 2017.
Paddock's primary care doctor, a Las Vegas-based physician, said the 64-year-old was "odd" in behavior and showed "little emotion." He refused depression medication, but accepted a prescription for anxiety (Diazepam, 10 MG), which was found in the Mandalay Bay suite.
"Interviews with his doctor indicated signs of a troubled mind, but no troubling behavior that would trigger a call to law enforcement," Lombardo explained.
"Without a manifesto or even a note to answer questions, the totality of the investigation that has been gathered leads us to only make an educated guess as to the motives of Stephen Paddock," Lombardo concluded.
The sheriff said the FBI's Behavioral Analysis Unit will release its psychopathology report on Paddock sometime later this year.
Police Conclusions
Lombardo says despite reports of a multiple shooters in different locations, Paddock acted alone and there are no other suspects. The investigation turned up no evidence that anyone assisted him, and there's no evidence that shows he was radicalized or linked to a terrorist organization.
There was no suicide note, Paddock committed no crimes leading up to October 1, and he obtained all the firearms legally. "Paddock did not commit a crime until he fired the first round into the crowd at the Las Vegas Village," the police report concluded.
"As for the LVMPD, we are considering this investigation complete unless new information comes to light," Lombardo ended.
Similar Guides On This Topic