Labor Party Wants to Remove Slots from Tasmanian Clubs and Pubs by 2023
Posted on: December 14, 2017, 01:00h.
Last updated on: December 14, 2017, 11:51h.
The Labor Party in Tasmania has said that they want to remove all slot machines (known in Australia as poker machines or pokies) from the Australian state by 2023.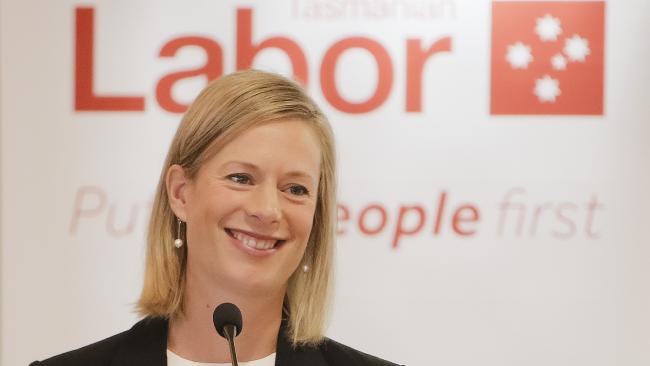 While the Labor party is currently in the minority in the state, they have pledged to take the dramatic step should they win next year's elections.
According to a parliamentary inquiry, Tasmanian gamblers lost A$110 million ($83.7 million) on the nearly 2400 gaming machines that can be found in clubs and pubs throughout the state last year.
"That is $110 million that's not being spent in those communities," said Tasmanian Labor leader Rebecca White.
Clubs Will Receive Payments to Ease Transition
Under the proposed plan, slot machines would still be allowed in casinos. Meanwhile, other organizations would share in an A$55 million ($41.8 million) support package that would be designed to help them transition to new business models as the pokies were phased out.
"This would give five years for pubs and clubs to transition their business model to support them and their workforce to ensure we have a healthier community," White said. "There is absolutely no doubt that this is a health issue."
The move was quickly praised by independent federal MP Andrew Wilkie, who has long been one of Australia's leading anti-gambling advocates. Wilkie called the proposal "a win for those who have been tirelessly campaigning for meaningful poker machine reform."
"This will quite clearly reduce the rate of gambling addiction in this state," Wilkie said. "This is a remarkable opportunity for Tasmania to become a national leader."
Hodgman Won't Support Proposal, But Greens Are On Board
Wilkie also called on Premier Will Hodgman and his Liberal government to support the proposal. But Hodgman instead came out strongly against the policy.
"We've heard from hotel operators across the state, all of which support local economies and provide jobs, that if pokies are removed it will cost jobs," he said.
White disputed that statement, saying that analysis shows removing the machines could actually have a positive economic impact.
"Removing poker machines from pubs and clubs across Tasmanian communities will mean that money is better spent supporting local jobs," the Labor leader said. "Economic modelling has shown that it could provide an additional 180 jobs in Tasmania if only half that money is spent in communities."
The Australian Greens also supported the plan, with Greens leaded Cassy O'Conner praising Labor's initiative.
"We now have a once-in-a-generation opportunity, with two of the three parties contesting this election to save Tasmania from poker machines," she said.
Tasmania has the lowest loss per person on slots of any state except for Western Australia, which only allows pokies at the Burswood Casino in Perth. Overall, however, Australia is home to a high number of slot machines compared to most other countries.
A recent report from the Australia Institute found that when it comes to non-casino venues, Australia has 76 percent of the world's poker machines. Even after taking casinos and major gaming hubs like Macau and Las Vegas into account, the number of slots in the country far outpaces its population.
"Australia has 0.3 percent of the world's population but six percent of its conventional gaming machines and 18 percent of its poker machines," said Bill Browne, co-author of the Australia Institute report.