Australian Politicians Criticized for Accepting Perks From Gambling Companies
Posted on: November 12, 2017, 02:00h.
Last updated on: November 10, 2017, 11:29h.
Politicians in Australia are coming under criticism by watchdog groups for accepting gifts from gambling companies as they debate legislation on industry reforms.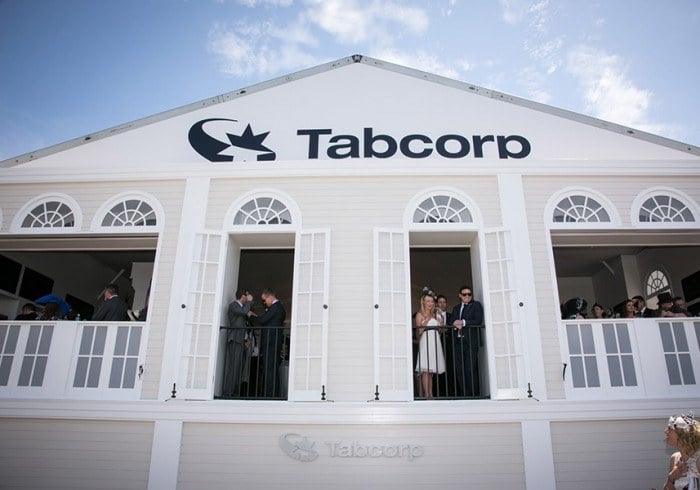 The organizations believe changes should be made to what they see as cozy relationships between government officials and the casinos and betting sites.
The latest example they point out was Tuesday's Melbourne Cup, one of the biggest sporting events in the country that attracts approximately 97,000 people to Flemington Racecourse. Tabcorp, the country's largest wagering, gaming and Keno operator, hosted at least 12 current and former politicians in a private suite.
The guests included defense minister Marise Payne, communications minister Mitch Fifield, NSW gaming minister Paul Toole, and Victorian racing minister Martin Pakula. Despite the appearance of impropriety Pakula actually went on Twitter to chide those who wrote negative stories about the event that is called, "The race that stops a nation."
"You can set your watch by it," he wrote. "Every year, about now someone writes this piece. I'm planning to enjoy the grandeur and the tradition of the Cup."
Unethical Links Alleged
Tim Costello, a spokesman for the Alliance for Gambling Reform, said associations between the two are detrimental to the country. He pointed to the Victorian Legislative Assembly, who voted 81-3 to issue 20 year licenses for gaming machines, called pokies and told the Guardian that this is a clear conflict of interest.
"These are the same MPs responsible for voting on pokies and gambling reforms knowing full well they'll be sitting there in the gambling marquees," he said. "You'll never get any meaningful reform."
Anthony Whealy, a former Supreme Court judge that is chairman of the Transparency International Australia, said that special interest groups, such as gaming companies, have given gifts and suggested that any contributions should be banned by gaming groups, property developers and tobacco businesses. The current amount before a required disclosure is $13,500 (Aus).
"The principle question asked is – why are large donations made to political parties?" he wrote to a parliamentary committee examining links between donations and gifts and government decision making. "The answer is simple and universally acknowledged: something significant is expected in return for a significant payment."
Crown Resorts Inquiry
In October federal lawmaker Andrew Wilkie said three anonymous Crown Resorts employees informed him other casino workers deliberately tampered with slot machines to manipulate the gambling outcome in the house's favor. He asked for a formal inquiry into the allegations.
But Parliament has been slow to act and said that police were investigating the claims. Crown founder James Packer has vehemently denied the allegations calling them hearsay. Crown Executive Chairman John Alexander issued a statement saying there was no tampering committed.
"I am angered and disappointed by the outrageous allegations that have been leveled at us by Andrew Wilkie," Alexander stated. "Crown operates in a strictly regulated environment, with multiple government agencies and state law enforcement bodies supervising our operations."
But Wilkie has remained undeterred and said the Victorian Commission for Gambling and Liquor Regulation had been accused of ­"aiding and abetting" the casino.
"It is the Victorian gambling regulator that stands accused of either complicity or incompetence, so someone needs to be examining the regulator," he told The Australian. "I will tell you what, we won't move on. We will keep banging away at this until we see some kind of effective action taken to test these allegations."
Similar Guides On This Topic
Latest Casino Stocks:
Retrieving stocks data...
Retrieving stocks data...
Retrieving stocks data...
Retrieving stocks data...
Retrieving stocks data...