Genting Dumps South Korea Casino Project to Focus on Japan
Posted on: November 17, 2016, 06:05h.
Last updated on: November 17, 2016, 06:05h.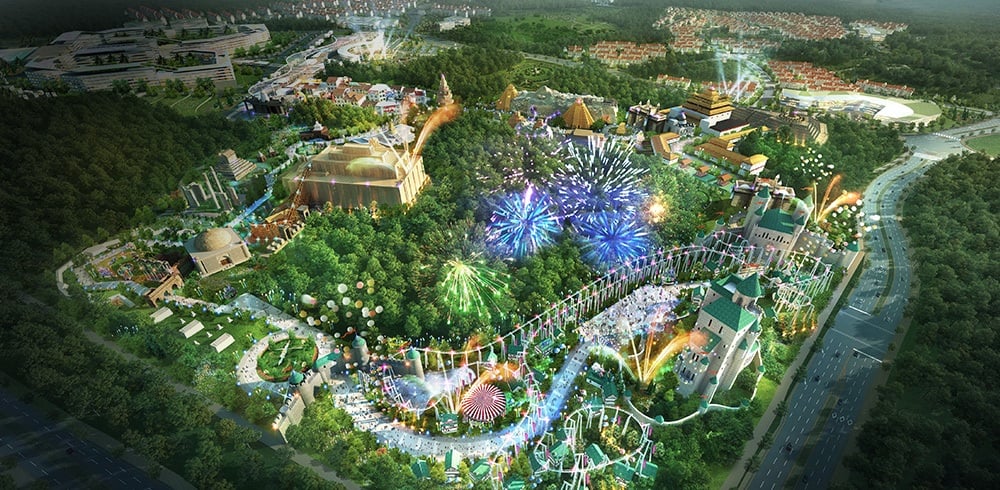 Malaysian casino giant Genting has agreed to sell its 50 percent stake in Resorts World Jeju, a $1.8 billion development on Jeju Island in South Korea, due to open in late 2017. The casino group said that it wants to focus its brand on other areas, namely Japan, and to a lesser extent, Singapore.
Hong Kong-listed Landing International Development will buy Genting's stake in the project for $420 million, after which it will own the development outright.
"The group has narrated its shift to focus on different market segments and has been developing strategies to improve offerings to the affluent target markets," said Genting in an official release.  "These strategies, including the group's brand repositioning and development of new facilities, will help it grow within its home base in the near term."
Checkered Korea
Genting is the second major casino firm to pull out of proposed developments in Jeju after Bloomsbury Resorts sold its interest in the Jeju Sun casino over the summer, reflecting a sudden loss of faith among big investors in the Korean casino market.   
On the face of it, Jeju would seem like a golden opportunity: a paradise resort island offering visa-free access for Chinese visitors, but a crackdown on high-rollers from Beijing and a slowing of the Chinese economy has created uncertainty in the Asian casino market.
Meanwhile, investors had been banking on the Korean government scrapping the ban on Korean nationals from gambling at casinos, a move that has failed to materialize and now looks unlikely to happen in the near future.
And now, with positive noises coming out of Japan about casino legalization, the focus lies elsewhere.
Japanese Dream
"Recent news reports from Japan are encouraging with regards to the advancement of the process to debate and pass the Integrated Resort Promotion Bill," said Genting. "The group is optimistic that this bill will be enacted in the near future.
"When this happens, significant resources will need to be devoted to position the group as a strong candidate for the bidding process. This opportunity is of significant value to the growth of the group."
Morgan Stanley said this week, however, that it believed that Japan will probably not legalize casinos this year. While Japan's casino bill has strong support in the Diet, there is precious little time for it to pass and sufficient opposition to delay it.
When Japan finally does legalize casinos, as is it expected to do, the bidding process will be fiercely competitive. Casino giants from MGM to LVS have pledged to invest multiple billions and there will be no guarantee of securing a license.      
Similar Guides On This Topic