Gary Bettman Speaks Out in Favor of Sports Betting, But Only if the NHL Gets a Piece
Posted on: August 1, 2018, 01:30h.
Last updated on: August 1, 2018, 01:09h.
Gary Bettman remains opposed to legalized sports betting, unless of course his league gets a piece of the action.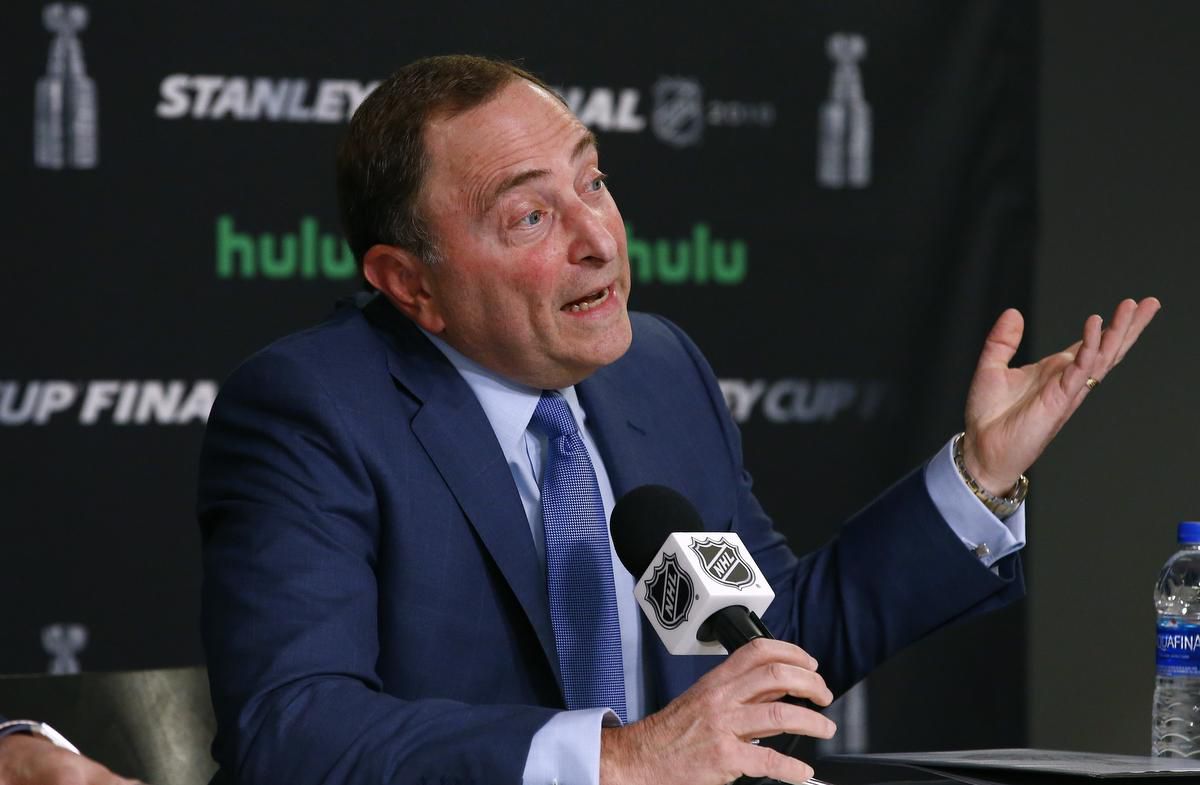 The NHL Commissioner made his most significant comments on the topic since the Supreme Court handed down a May ruling which allows states to create their own regulatory framework around sports betting.
Speaking on Podcast One Sports Now, Bettman made it clear that his attitude towards legal wagering on hockey games remains the same, while also acknowledging that things have changed.
"We've historically been opposed to extending sports betting on our game, and emotionally I don't think that's changed," he said to podcast host Larry Lage. "It is a fact of life in light of the Supreme Court's ruling, and it'll be up to states to decide whether or not they're going to enact sports betting.
It's not exactly a ringing endorsement of sports betting, but it does signal that Bettman is at least open to playing the game.
Beyond Integrity Fees
In the months leading up to the Supreme Court ruling, much was made over the issue of integrity fees. Sports leagues, both professional and amateur, insisted on securing a part of the profits from sports betting as a way to spot any suspicious betting patterns.
Lawmakers mostly laughed off the idea. New Jersey legislators called it "extortion" and refused to include such provisions when they passed new gambling legislation earlier this year.
The NBA has since discarded the notion, and so has the NHL. Instead, Bettman is putting aside any pretense of maintaining integrity and is being straightforward in what his league wants – a piece of the gambling action.
"From our standpoint, we believe that, whether it's our intellectual property, our data, whether its video of our game, we have important assets and if somebody is going to avail themselves or want to avail themselves of those assets in order to conduct their business, then we're going to need to have a negotiation."
It's noteworthy that Bettman is now talking tough on sports betting considering that his league was the first to put a franchise in Nevada, the only state where it was previously legal to bet on sports. The NHL's top man made no attempt to negotiate a piece of the sports betting take in that state before the Vegas Knights opened up shop in 2017.
It's possible that the Bettman has a different perspective in light the deal just signed by the NBA.
Match Made in Gambling Heaven
The issue of integrity fees wasn't mentioned when the NBA announced a new partnership deal with MGM Resorts International this week.
Instead of collecting a fee, the league is expected to pocket a reported $25 million over the course of the three-year deal. In a partnership that is the first of its kind in North America, the NBA will provide MGM's sports betting operations with real-time data.
NBA commissioner Adam Silver has long been one of the biggest proponents of legalized gambling among the four major leagues. Given that, it's possible that their deal will set the standard for how other leagues approach sports betting in the future.
Latest Casino Stocks:
Retrieving stocks data...
Retrieving stocks data...
Retrieving stocks data...
Retrieving stocks data...
Retrieving stocks data...