Florida Gambling Legislation Dead for 2018, Power Might Soon Be Delivered to the People
Posted on: March 12, 2018, 01:00h.
Last updated on: March 12, 2018, 11:15h.
Florida gambling legislation is once again being shelved after Sunshine State lawmakers failed to come to new terms with the Seminole Tribe.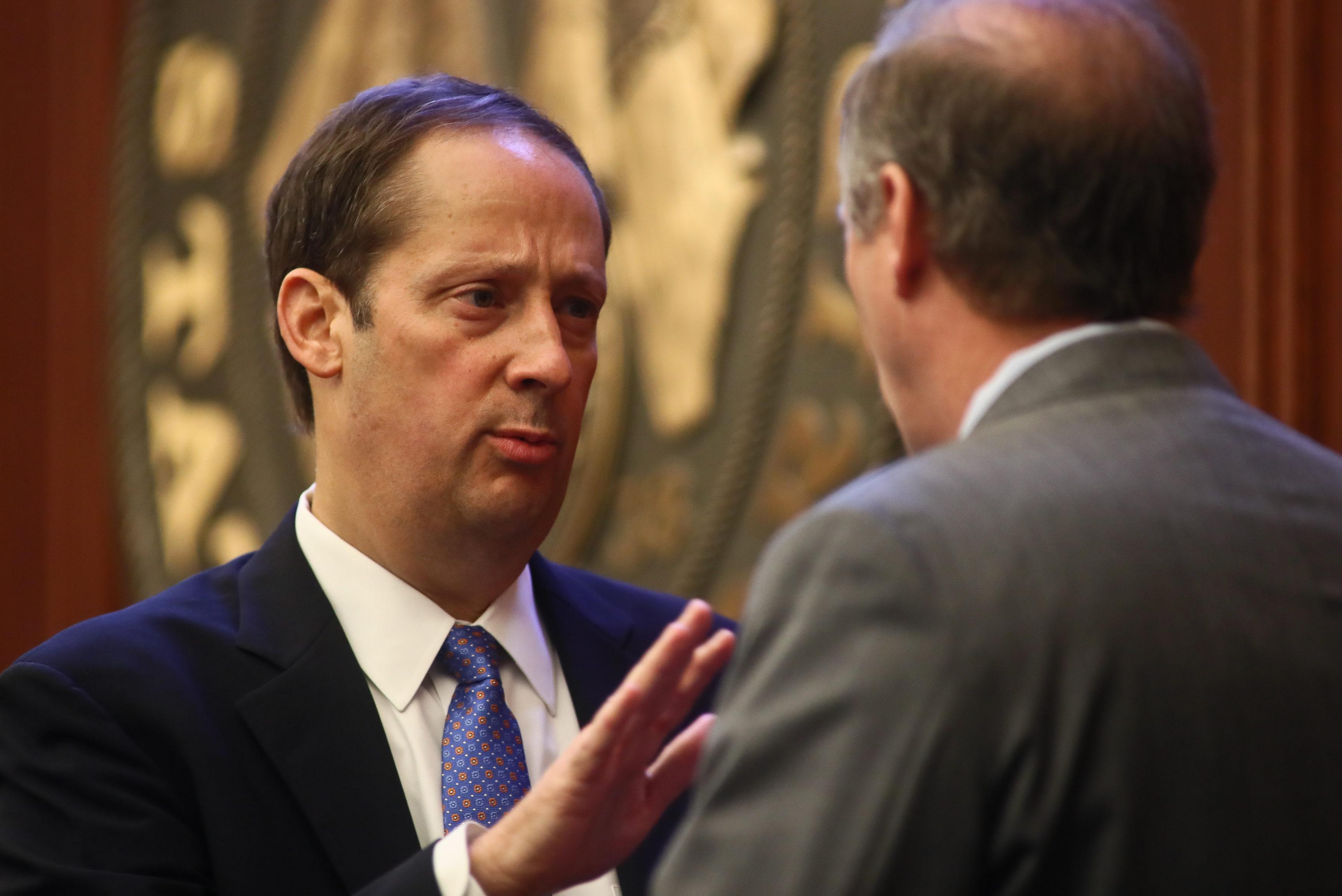 Hundreds of millions of tax dollars are at stake, and a constitutional ballot referendum question will be put before voters in November that could strip the Florida Legislature of their gambling lawmaking powers, and yet politicians still could not find common ground that satisfies the various interests involved.
Late Friday, Senate President Joe Negron and House Speaker Richard Corcoran, both Republicans, issued a joint statement explaining there would be no gambling legislation passed during the 2018 session.
"Despite the good faith efforts of both the House and Senate, a gaming bill will not pass," the statement read. "We appreciate the tireless efforts… Gaming remains one of the most difficult issues we face."
Deciding the future of Florida gambling has now been at a stalemate for three years. The Seminoles' gaming compact expired in 2015.
Legislative History
The Florida Legislature convenes the first week of March, and the annual lawmaking session lasts for 60 consecutive days. Over the last three terms, politicians have labored in finding new legal ground to allow the Seminoles to operate their Hard Rock casinos, but horse, greyhound, and parimutuel venues looking for added gaming options, along with certain counties that wish to allow slot machines, have complicated the issue.
During the 2018 session, a House bill sought to renew the Seminoles' gaming compact for 20 years and prevent any other form of gambling expansion during the timeframe. In exchange, the tribe would increase its guaranteed annual revenue sharing by $75 million to $325 million.
A Senate bill sought to allow poker rooms, commonly found at the aforementioned parimutuel facilities, to incorporate slot machines in counties where local referendums approved them. The legislation also would have authorized so-called "designated player games," a blackjack and poker hybrid where players take turns as the bank/house.
Neither bill reached a floor vote.
Power to the People
The Seminoles have been campaigning for the right to offer craps and roulette, but at the very least want to maintain their state monopoly on blackjack. After years of failing to convince lawmakers to do so, the powerful tribe, along with a powerful cohort, have developed a new strategy to circumvent the Legislature.
In November, voters will be asked if they want to have the "exclusive right to decide whether to authorize casino gambling." If the ballot question receives at least 60 percent support, future gambling issues will be decided inside voting booths, not the state capitol.
The Voter Control of Gambling Initiative has been predominantly funded by the Seminoles and Disney. Of the organization's $5,938,930 in cash contributions, Disney has accounted for $4.35 million, and the tribe $1.275 million.
Disney and the Seminoles have reason to believe the people will better protect against gambling expansion than lawmakers. A 2017 poll conducted by an independent DC-based research firm found that just eight percent of likely Florida voters support expanded gambling.
Similar Guides On This Topic
Latest Casino Stocks:
Retrieving stocks data...
Retrieving stocks data...
Retrieving stocks data...
Retrieving stocks data...
Retrieving stocks data...