Famed Sports Gambler Billy Walters Strikes Out on Bet for Trial Dismissal
Posted on: March 3, 2017, 05:00h.
Last updated on: March 3, 2017, 04:18h.
The phenomenal luck of professional gambler William "Billy" Walters may be finally running out. The famed sports bettor is facing multiple years in prison after being charged with conspiracy, securities fraud and wire fraud in connection to an alleged insider trader arrangement.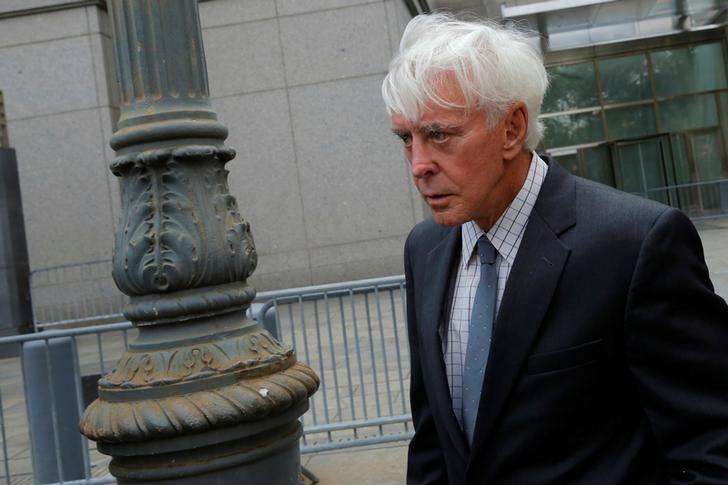 Walters lost his legal challenge to get charges against him in the dismissed. A federal judge rejected his argument that an FBI agent's admitted leaking about his plight to a reporter justified dropping the indictment.
The lawyer for the former Sin City resident also claimed the same agent, David Chaves, might have leaked information about other white-collar cases as further evidence for a dismissal, but the judge also ruled against him in that matter.
Trio Involved in Scheme
In addition to Walters, Dean Foods Co. Chairman Tom Davis and PGA Tour golfer Phil Mickelson were implicated.
Prosecutors accused Walters of making $43 million over six years through insider trading on tips provided by Davis. The former executive pleaded guilty and is cooperating in the case against Walters.
Mickelson also allegedly profited off of a tip given to him by his friend, Walters. The Hall of Fame golfer was not accused of wrongdoing, but did agree to pay back more than $1 million he made on the advice.
Future Looks Bleak
Wagering on sports built Walters an empire. It is reported that he made tens of millions of dollars and took that money and invested it in real estate, including at one point, four Las Vegas golf courses.
It was on a golf course in 1990 where Davis and Walters met and forged an informal partnership, according to federal lawyers.
Authorities said Davis gave Walters tips on his company's financial outlook, performances and earnings in exchange for business opportunities, investment capital and loans. Walters was also accused of improper trades with Apple and Clorox.
The timing of the trades was a red flag to the Financial Industry Regulatory Authority and they passed the information to prosecutors and the Securities and Exchange Commission, according to a source who spoke to Bloomberg News.
While Walters was able to gain an advantage in sports betting, he was not as sophisticated on Wall Street, according to Brad Simon, a former federal prosecutor who was interviewed by Bloomberg.
Las Vegas betting is a very different game from playing the stock market," he said. "Career insider traders traditionally know better than to make these kinds of purchases."