Disney and Seminole Tribe Continue Funding Florida Anti-Gambling Expansion Group
Posted on: May 15, 2018, 06:00h.
Last updated on: May 15, 2018, 04:08h.
Disney Worldwide Services, a lobbying arm of the mass media and entertainment conglomerate, gave an additional $5 million last month to a nonprofit that's fighting against gambling expansion in Florida.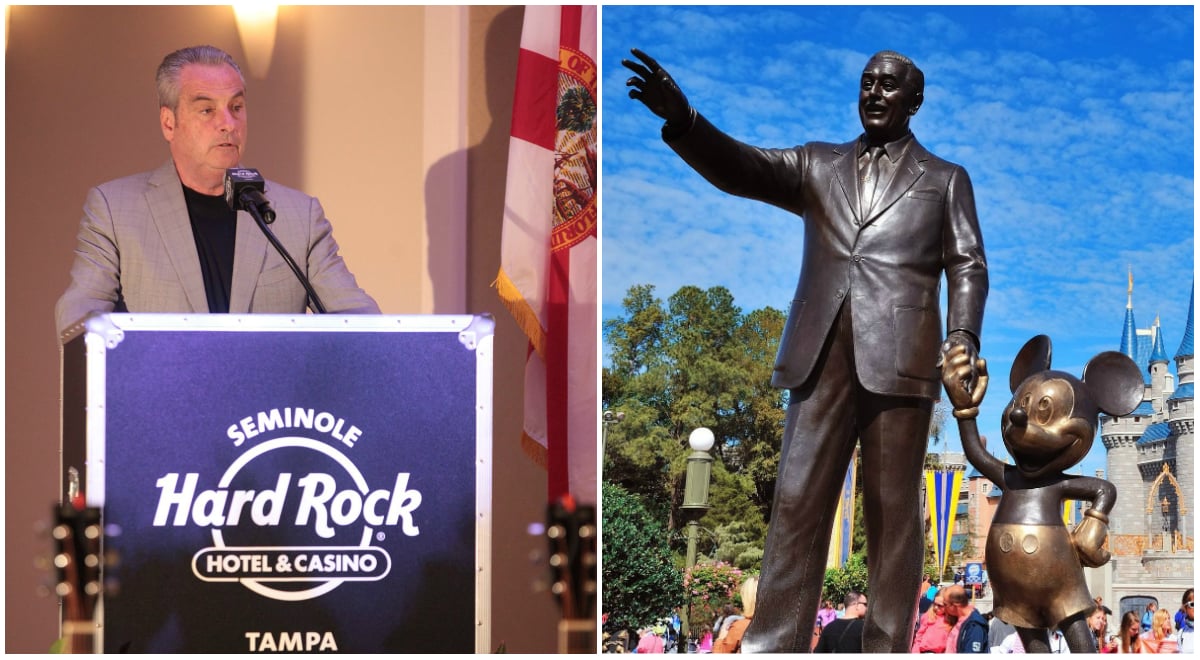 Voters in Charge has successfully put a constitutional amendment before voters this fall that will seek to give the people, not politicians, control of casino decisions in the years ahead.
 According to the group's financial disclosures for April, Disney Worldwide Services contributed $5,000,000 to the effort on April 5. Not to be outdone, the Seminole Tribe gave $5 million to the organization on April 27.
Voters in Charge has taken in $16.74 million since its formation in October 2015. Disney is responsible for $9.655 million, and the tribe $6.775 million. Collectively, the two have donate more than $16.4 million, or about 98 percent of the political action group's money.
Amendment 3 will ask voters on November 6 if they want the "exclusive right to decide whether to authorize casino gambling." To make the ballot, Voters in Charge obtained far more than the necessary 766,200 resident signatures.
Disney and Seminoles United
Florida lawmakers have failed to come to new terms with the powerful Seminole Tribe, which own and operate seven of the Sunshine State's eight Native American casinos.
The Seminoles' tribal gaming compact with the state, which previously granted them exclusivity on banked games like blackjack, expired in 2015. Since then, Governor Rick Scott (R), lawmakers, municipalities, and parimutuel and jai-alai facilities have fought to change the gambling landscape in Florida.
Disney and the Seminoles have vastly different reasons for supporting Amendment 3.
Disney wants to keep gaming in its status quo. Specifically, the company doesn't want casinos to encroach on its family-friendly resorts in the Orlando area.
The Seminoles want to make sure slot machines don't become authorized in counties where local resolutions have been passed. The tribe also doesn't want racinos to incorporate house-banked games, with blackjack and roulette of utmost concern.
Both Disney and the Seminoles believe the people are better defenders of keeping gambling as is. A poll commissioned last year by Voters in Charge found that 84 percent of Floridians "want to reduce or hold the line on gambling."
Sports Betting Odds
The US Supreme Court on Monday repealed the longstanding federal sports betting ban known as PASPA (Professional and Amateur Sports Protection Act). The landmark decision allows states to dictate their own sports wagering laws.
That means sports betting could be coming to Florida casinos, should the legislature pass market regulations. But Republican gubernatorial candidate Adam Putnam said this week that if he's elected, he would oppose such legislation.
"I've always been one who has said we don't need to expand the footprint of gambling in Florida," Putnam declared at a campaign stop. "It's not who we are as a state. We're a family-friendly vacation destination. We're a small business-oriented state."
"If I lived in the middle of the desert in Nevada maybe I would grasp onto whatever straw or life raft somebody threw me," he continued. "But we live in Florida and we've got unlimited opportunities and we don't need to sell our state short."
Putnam is in a close race with US Rep. Ron DeSantis (R-Florida) for the Republican ticket. Their primary will be held August 28.