Deadwood Sports Betting Still Alive, Senate Committee Passes Ballot Resolution
Posted on: February 7, 2019, 03:00h.
Last updated on: February 7, 2019, 01:44h.
Deadwood casinos are fighting for the right to operate sportsbooks, and this week the South Dakota Senate State Committee gave them a lifeline to the recently liberalized gambling activity.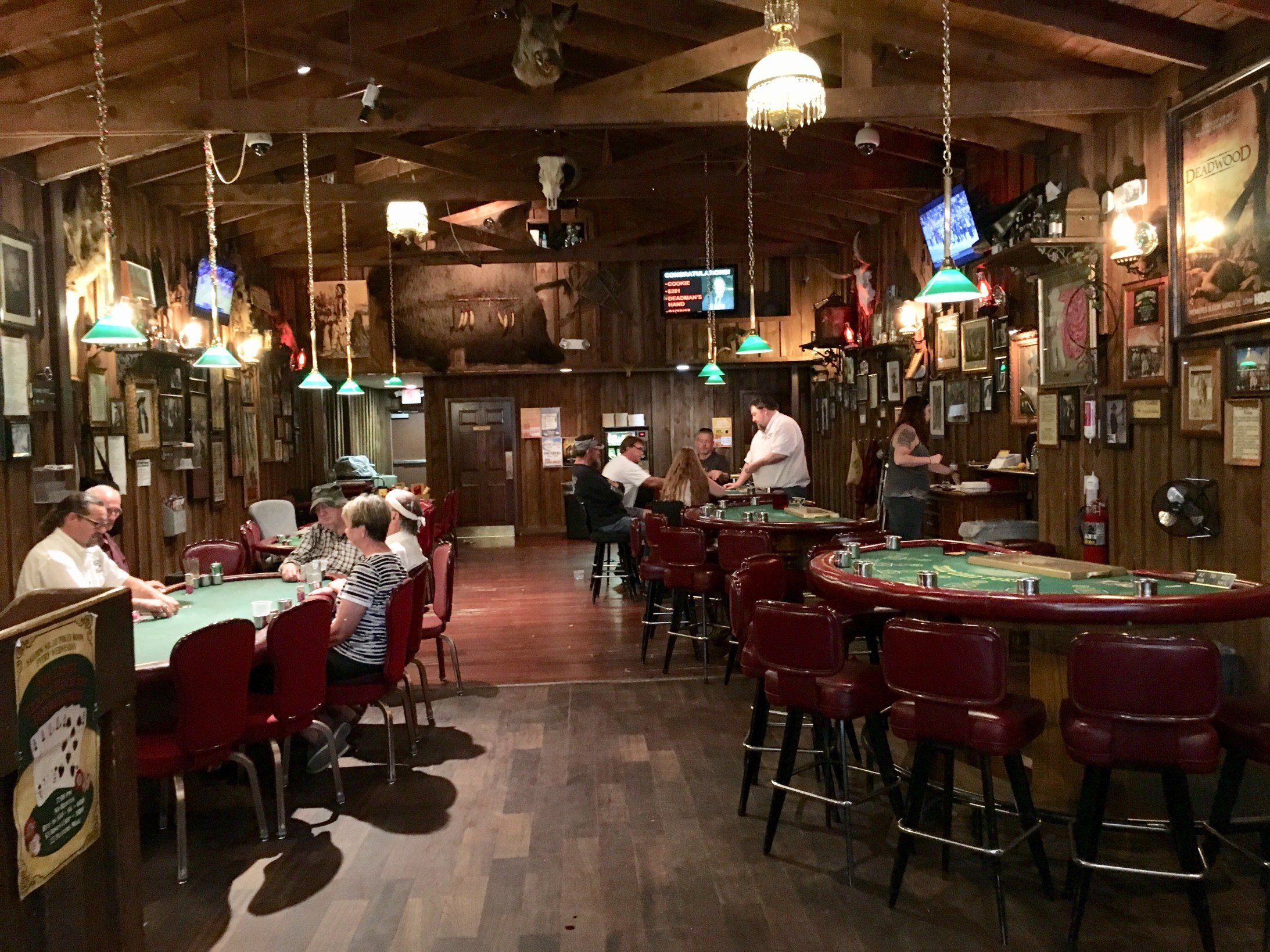 The committee narrowly passed Senate Joint Resolution 2 by a 5-4 vote. The resolution – if approved by the full South Dakota Senate and House of Representatives – would ask state residents in a 2020 ballot referendum whether they want to permit Deadwood casinos to take bets on sporting events.
The South Dakota Constitution requires changes to the state's gaming industry be approved with accompanying voter support. Ballot questions need only a simple majority for passage.
If SJR 2 is approved by voters, sports betting would be authorized at Deadwood casinos, as well as Native American ones. South Dakota taxes gross gambling revenue (GGR) at nine percent.
Deadwood evolved during the Black Hills Gold Rush in the 1870s. The lawless town attracted such notable figures as Wyatt Earp, Calamity Jane, and Wild Bill Hickock, the latter who was famously shot in the back of the head there while playing poker (and holding pairs of black aces and black eights, now known as the "dead man's hand").
Cost vs. Benefit
Since the US Supreme Court struck down the federal sports betting ban last May, seven states – Delaware, New Jersey, Rhode Island, Pennsylvania, West Virginia, Mississippi, and New Mexico – have passed relevant legislation and have sports wagering in operation.
But in South Dakota, there is opposition to commencing the activity. It comes from the state's Revenue Department, which believes regulatory costs would exceed associated tax receipts.
Department of Revenue Deputy Secretary David Weist says sports betting would generate only $80,000 a year in taxes – an insufficient amount of money to hire a regulator to oversee the market and train employees on sports betting.
However, the state's Legislative Research Council estimates allowing Deadwood casinos and Native American gaming venues to operate sportsbooks would create around $184,000 in additional tax revenue.
"Sports wagering could have an incredible effect on tribal gaming, increasing the economic position of the tribes, reducing illegal bet-making, and creating more jobs," Crow Creek Sioux Tribe Chairman Lester Thompson told the Sioux Falls Argus Leader.
Deadwood Resurrection
The Deadwood Gaming Association (DGA) says sports betting is needed to help keep the historic town current in terms of gambling.
We compete both with surrounding states and nationally, and need to provide our customers with those gaming products they ask for that other states are providing," DGA Executive Director Mike Rodman stated.
As gambling has continued to spread across the US in recent decades, fewer visitors have traveled to Deadwood.
Gross revenues fell more than 12 percent in 2017, and two casinos closed, one being Kevin Costner's Midnight Star. The actor fell in love with Deadwood while filming the 1990 movie "Dances With Wolves," which won Best Picture at the Academy Awards, and a Best Director Oscar for Costner.
Gross gambling revenue stabilized last year, with casino win relatively flat year over year.
Rodman said last fall, "We continue to be encouraged that our market has stabilized and that Deadwood's gaming revenues are moving forward." Sports betting would only presumably help.