Massachusetts Moves to Legalize DFS, But DraftKings Miffed by Online Gaming Label
Posted on: July 26, 2017, 06:35h.
Last updated on: July 26, 2017, 11:03h.
A special commission in Massachusetts has recommended the State Legislature regulate daily fantasy sports, but pass on regulating online poker and casino gaming for the time being. But by labeling DFS as online gaming worthy of being regulated like gambling, Boston-based DraftKings is resisting the inclusion.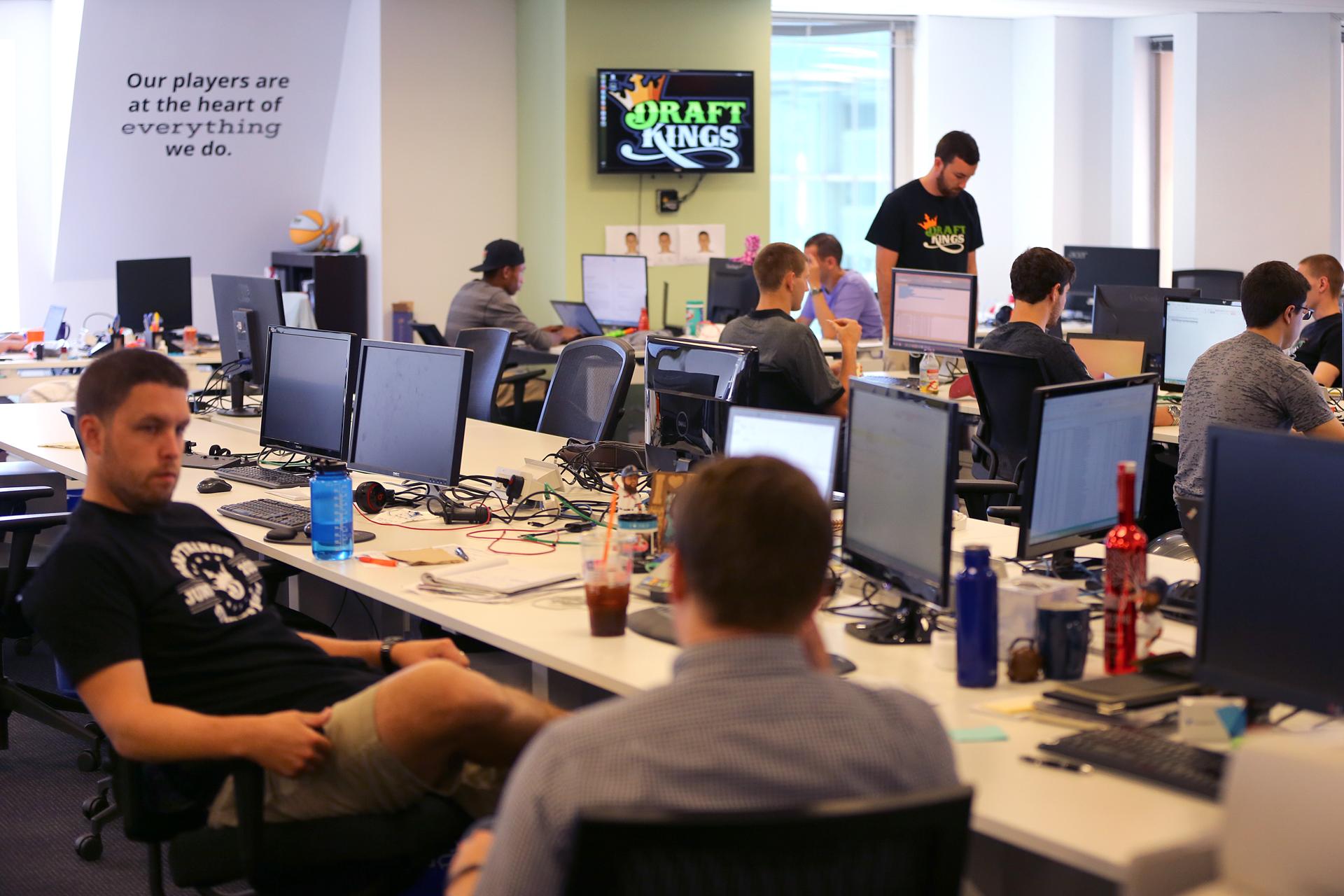 DraftKings' indignation arose from the Special Commission on Online Gaming, Fantasy Sports Gaming and Daily Fantasy Sports' insistence that DFS should be classed as "online gaming," a designation reserved gambling entities regulated by the Massachusetts Gaming Commission.
It's a sore point because the DFS giant has spent millions employing lobbyists across the US to argue that the contests it offers are not gambling games, but pure games of skill.
"At this time, the Special Commission recommends legalizing DFS as a subset of online gaming and enacting legislation that would put into law the proposed regulatory, governance, and taxation system described [elsewhere in the report]," states the commission's report, which is scheduled for a vote on Monday.
DraftKings Strikes Back
DraftKings clearly expected better treatment from its home state, and threatened to relocate if the legislature follows through with the commission's recommendation. It wasted no time in lashing out against the proposal.
"We fundamentally disagree with some of the recommendations in the Commission's draft report, particularly its proposal to define fantasy sports as 'online gaming.' No other state in the country has characterized fantasy sports this way," said the company's director of public affairs, James Chisholm, in an official statement.
DraftKings holds back from directly saying it could leave Massachusetts if the provision is adopted, but the statement is ambiguous enough to contain an underlying threat.
"DraftKings is proud to call Boston and Massachusetts home. We have more than 300 employees from 79 cities and towns across the state, and while we are committed to growing and innovating here, this provision, if adopted, could impact our ability to do that."
Online Poker and Casino Delay
Massachusetts effectively legalized DFS last year and adopted a temporary framework of regulation drawn up by Attorney General Maura Healey.
The special commission, comprised of a panel of lawmakers, regulators, lawyers and industry representatives, was established soon afterwards. Its job was to inform policy options for lawmakers unfamiliar with the nuances of the online gambling industry, with a view toward establishing a more permanent set of DFS regulations, and possibly legalizing online poker and casino.
On the matter of online poker and casino games, the special commission recommended holding off until potential future casino licensees, MGM Springfield and Wynn Boston Harbor, could weigh in.
"The Special Commission recommends not legalizing more expansive online gaming at present, particularly in consideration of the fact that two resort casinos are not yet open, but urges re-evaluation in the near future and legislative oversight to continue to evaluate online gaming and activity at state and federal levels," the special commission's report said.
The state legislature will review the draft report before the commission reconvenes on Monday to vote on whether the recommendations should be finalized.
Similar Guides On This Topic