Coronavirus Cancellation: Macau Scraps Chinese New Year Fest After Second Illness Case Emerges
Posted on: January 23, 2020, 12:10h.
Last updated on: January 23, 2020, 11:05h.
The Macau Government Tourism Office (MGTO) is nixing plans for Chinese Lunar New Year festivities on the peninsula following confirmation of a second case of the coronavirus.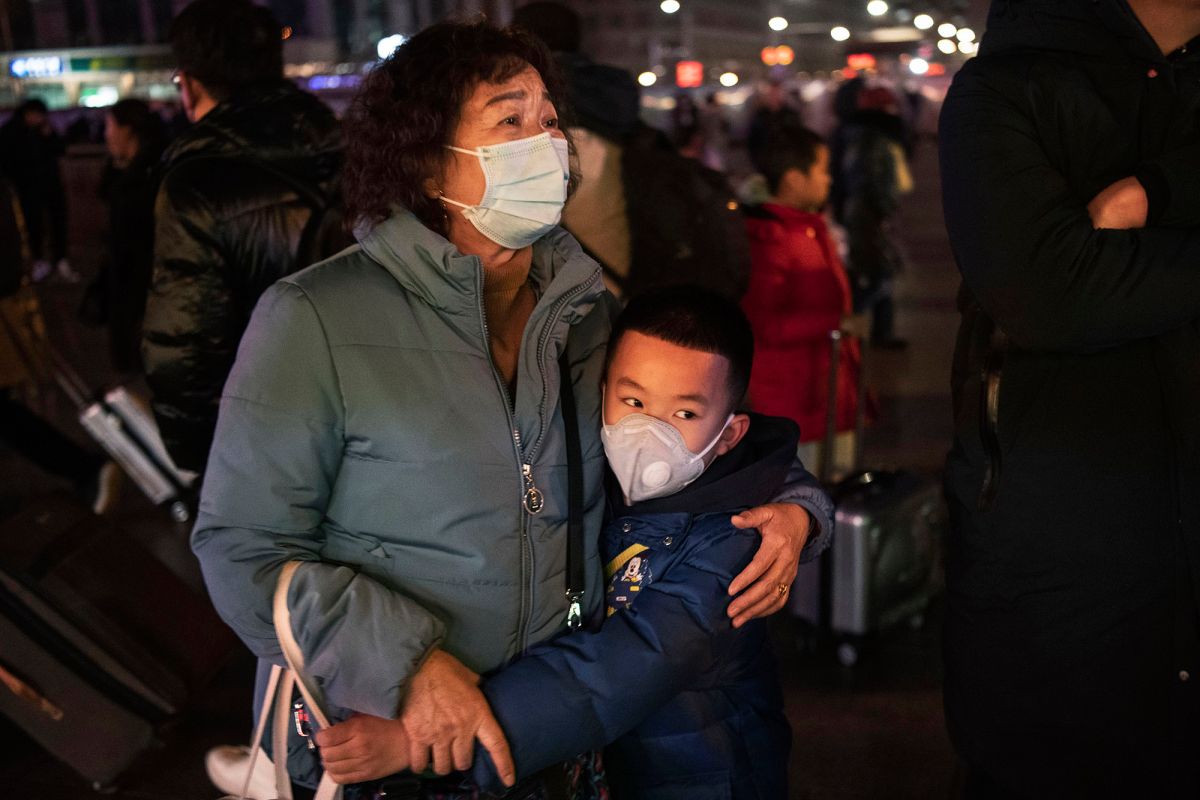 It was reported Thursday that Wang Guangfa, 66, of Peking University First Hospital was the second patient diagnosed with the respiratory illness. The first coronavirus case in Macau involved a 52-year-old woman from Wuhan who was visiting the peninsula for work earlier this week. She remains under quarantine at a local hospital.
Wuhan, a city in central China that's the capital of the Hubei province, has almost 11.1 million residents, or the population of New York and Chicago combined. Chinese authorities shut down public transportation in the metropolitan area today, and passenger flights and train services have been halted.
News of the scrapped Chinese Lunar New Year celebration comes at a tenuous time for the Special Administrative Region's (SAR) gaming industry, the primary source of economic activity there. Some analysts expected that with the festivities bridging January and February, gross gaming revenue (GGR) could increase in the first two months of 2020 following a rough 2019.
Macau cancels all Lunar New Year festivities as it got 2nd case of the Wuhan Virus. Not good," said Natixis senior economist Trinh Nguyen on Twitter. "Fear will infect all fun-related activities & not good news at all for Q1 growth figures, especially retail sales, etc."
News of MGTO's decision to end the New Year parties before the fun even started came just a day after the group met with contractors and tourism industry officials. They discussed ways of bolstering coronavirus screening. Macau's gaming venues have been using temperature screening devices at all points of entry, and staffers have been wearing surgical masks to reduce exposure to the virus.
As of midnight Pacific time, MGTO's website still featured links to attractions related to the Lunar New Year celebration.
Gaming Impact Could be Steep
Not surprisingly, the coronavirus has drawn comparisons to the SARS epidemic that killed 800 around the world, including nearly 300 in Hong Kong, earlier this century. Currently dubbed 2019-nCoV, the illness is believed to be a previously undiscovered strain of coronavirus.
SARS, or severe acute respiratory syndrome, and the common cold for that matter, are classified as coronaviruses.
Thus far, health officials and medical officials have been reluctant to label 2019-nCoV as comparable to SARS. Prior to the announcement of the scuttled New Year festivities, Macau experts and analysts believed that if the peninsula experienced just a small number of cases and the two-week long celebration proceeded as planned, the impact to revenue and visits would be negligible.
However, some speculated that if 2019-nCoV morphs into a SARS-esque epidemic, Macau GGR for January could slump by a double-digit percentage. Numbers vary from year to year, but the New Year celebrations usually bring an uptick in visits to the peninsula. This year, nearly all of the hotel rooms there were booked prior to news of the first 2019-nCoV case.
Latest Hurdle
The coronavirus cases are the latest headwinds Macau operators, such as Las Vegas Sands, Melco Resorts, and MGM China are facing.
For much of 2019, GGR on the peninsula was hindered by the US/China trade war and sluggishness in the latter's economy, the world's second-largest.
To cap off the weakness, Beijing late last November began employing visa controls in advance of President Xi Jinping's December visit to the SAR. That policy limited visits to the gaming mecca and was a revenue drag in the last two months of the year.
Similar Guides On This Topic