New Connecticut Casino Less Certain Amid Last-Minute Politicking Flurry
Posted on: June 5, 2017, 01:00h.
Last updated on: June 5, 2017, 01:50h.
With Connecticut's 2017 legislative session ticking toward its Wednesday close, the General Assembly may not have enough support to push forward a bill to allow the state's gaming tribes to begin building a third casino.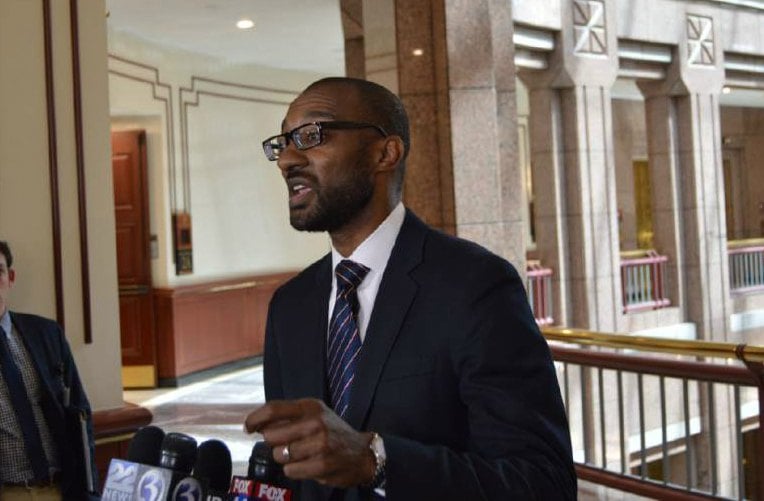 Connecticut's governor has said he's ready to sign off on a bill authorizing the Mohegans and Mashantucket Pequot tribes to build a third casino in the state, one that they would jointly operate.The state Senate has passed a bill creating the necessary framework. The federal Bureau of Indian Affairs has deflected challenges to give the project a nod. Now all that's necessary is for the state Assembly to give these measures their final tweaks and approval.
And that is where opponents of a the new casino are making their last stand.
To the delight of Nevada-based casino giant MGM Resorts, which has a $950 million casino project under construction nearby in Springfield, Mass., members of Connecticut's Black and Puerto Rican Caucus have suddenly become swing votes in the House. These members are saying they can't support the current casino expansion proposal without "sweeteners" amended to the Senate bill.
"This is a complicated subject," House Majority Leader Matt Ritter (D-Hartford) told The Connecticut Mirror this week. "Gaming is lucrative, so people see opportunities to be part of it."
How Sweet It Isn't
While there was adequate support in the Senate for the East Windsor site, House leaders are saying they cannot pass the Senate's bill without additional sweetener legislation from the Senate. According to The Mirror, that includes representatives who are seeking authorization for a "boutique casino" in Hartford, and slot machines at off-track wagering establishments throughout the state.
The Connecticut Senate passed a bill authorizing the construction of the satellite casino in East Windsor just off I-91 months ago. That legislation, however, mandates that Connecticut's two federally recognized tribes would be the recipients of the lone expansion license.
MGM is crying foul, saying if tribes are building off-reservation, then corporate casinos deserve a chance to compete for the license. Lawmakers, however, recognize MGM's comments largely as a bluff, as their interest in such a license would be simply to keep gambling as far away from Springfield as possible.
MGM Profits from Inaction
Should the House approve Connecticut's tribal casino expansion proposal, but with a companion bill full of earmarks for other municipalities, it's likely to find renewed opposition in the Senate. Numerous state senators said when they passed their bill, they did so to keep gambling dollars in state, and to protect jobs at Foxwoods and Mohegan Sun. But they opposed further gambling development beyond this one exception.
Governor Dannel Malloy (D) says he'll sign a bill to allow the state's two tribes to build an off-reservation casino in East Windsor. He won't, however, sign legislation that ends the Native American groups' exclusivity rights, he has said.
The House's approving the satellite location without a sweetener bill seems unlikely in these final hours. House Speaker Joe Aresimowicz (D-Berlin) said there's simply not enough votes in his chamber to pass the Senate version as is.
Without that support, this bill that previously looked capable of bringing together two competing tribes, a Republican senate and Democratic governor, and federal bureaucratic overseers, could be suddenly dead.
Unless a quick resolution is found, this round will go to MGM, with the MGM Springfield moving closer to opening day without any serious competition in its path.
Similar Guides On This Topic