Congressional Sports Betting Hearing Witness List Includes NFL, AGA, Online Gambling Opponent
Posted on: September 25, 2018, 09:00h.
Last updated on: September 25, 2018, 06:31h.
The congressional sports betting hearing scheduled for this Thursday in the House of Representatives' Judiciary Subcommittee on Crime, Terrorism, Homeland Security, and Investigations will hear testimony from a variety of experts who have vastly different stances on the recently liberalized gambling activity.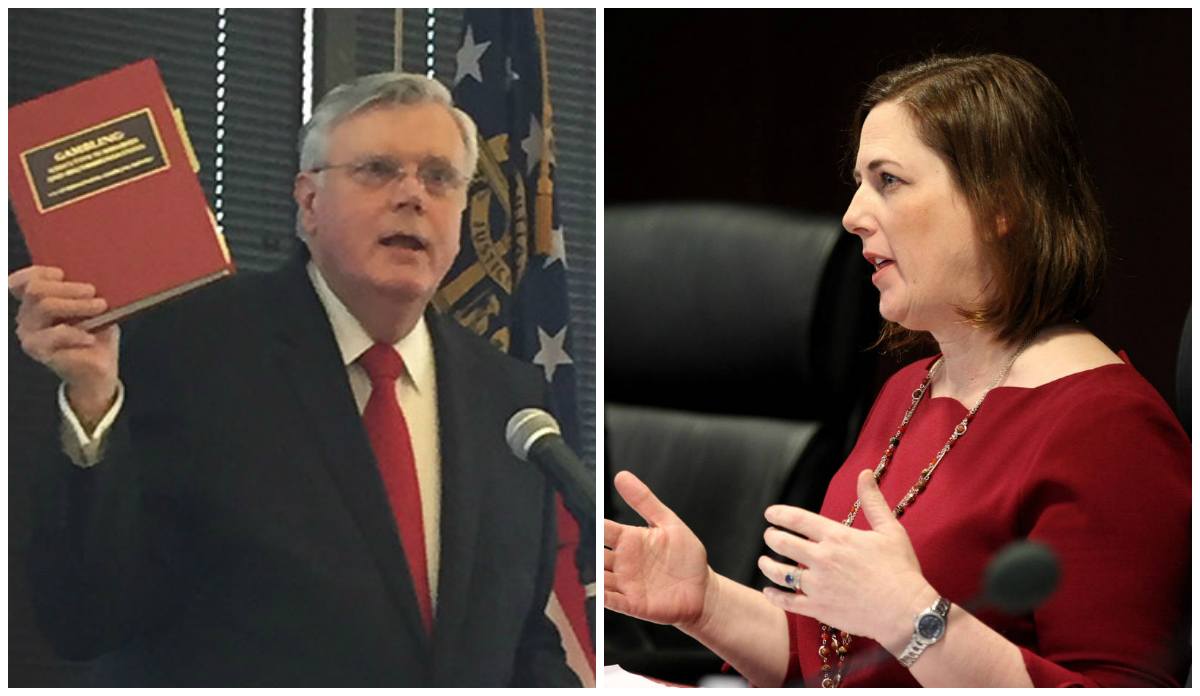 Included in the House subcommittee's five-person witness list for the meeting is Jocelyn Moore, executive vice president of communications and public affairs for the National Football League (NFL).
The other guests testifying are American Gaming Association (AGA) Senior VP of Public Affairs Sara Slane, Nevada Gaming Control Board Chair Becky Harris, Coalition to Stop Online Gambling attorney Jon Bruning, and University of Illinois Professor and gambling critic John Kindt.
By Casino.org's account, only Slane and Harris are expected to paint the expansion of sports betting as a win for gamblers, casinos, sports leagues, and state governments.
What to Expect
Moore will argue the NFL's case that the Supreme Court's May decision to strike down the federal sports betting prohibition and allow state's the set their own regulations on the gambling activity has the potential to jeopardize the integrity of professional and amateur sporting events. Following the court's decision, NFL Commissioner Roger Goodell petitioned Congress to intervene in order to enact "uniform standards for states that choose to legalize sports betting."
US Sen. Chuck Schumer (D-New York) is on board, and said last month that to protect the integrity of sports, Congress must "take a leadership role and provide the necessary guidance to prevent uncertainty and confusion for the leagues, state governments, consumers, and fans alike."
Slane's AGA adamantly disagrees. The gaming industry's leading lobbying voice in DC said "federal oversight of sports betting was an abject failure for 26 years." The AGA believes sports betting regulation should be left to the states, and that "additional federal engagement is not warranted."
Harris, the first woman to oversee Nevada's Gaming Control Board, will presumably discuss her state's gold standard regulatory environment on sports betting, which includes mobile wagering. Nevada has decades of experience successfully governing sports gambling.
Gambling Adversaries
The two strongest voices against sports betting will come from Kindt and Bruning.
Kindt is a household name to online gamblers, as he's testified before this very House subcommittee during the 2015 Restoration of America's Wire Act (RAWA) hearings. RAWA, federal legislation pushed by Las Vegas Sands billionaire Sheldon Adelson and introduced by former Rep. Jason Chaffetz (R-Utah) and Sen. Lindsey Graham (R-South Carolina) to their respective chambers, sought to reverse a 2011 Department of Justice Opinion that essentially gave states the right to legalize online casinos within their borders.
Kindt famously told the committee, "Click your phone, lose your home. Click your mouse, lose your house." Kindt's opinions came despite testimony in the chamber from technology experts that argued geolocation technology successfully blocks someone outside state lines from accessing a legal internet casino sites in a state like New Jersey.
Finally, there's Bruning and the Coalition to Stop Internet Gambling. The group, which is heavily funded by Adelson, says in its mission statement that its goal is to persuade Congress to restore the longstanding federal ban on internet gambling.