Christie Admits New Jersey Online Gambling Estimates Overblown
Posted on: March 4, 2014, 05:30h.
Last updated on: March 4, 2014, 08:24h.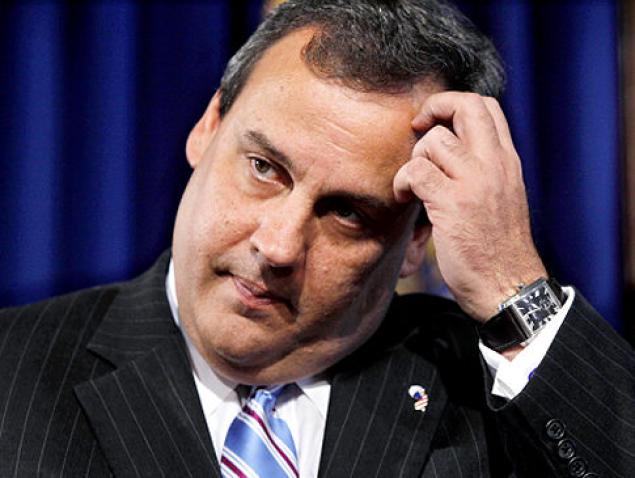 Here's a rule of thumb: the next time anyone who would benefit from gambling revenues – state officials, casino operators, or the like – gives you an estimate as to how much money expanded gambling will bring in, you'll probably be closer if you just take the last zero off of that number. That's going to be the case in New Jersey, where state officials, experts and Christie himself said they would get anywhere from $200 million to $1.2 billion more each year in casino revenues by allowing online gambling, and are now admitting that the actual windfall is going to fall far short of that total.
Lower Than Expected
That's not to say that New Jersey's Internet casinos have been a disaster by any means. But they probably never had a chance of bringing in the wide spread in projected revenue from Governor Chris Christie and his advisors, or even the revised estimate of $160 million suggested by State Treasurer Andrew Sidamon-Eristoff. Instead, the state expects to make just about $34 million in additional revenue for the fiscal year ending June 30, 2014, thanks to online gambling at the sites operated by Atlantic City casinos.
"We were told by the industry at the time that the introduction of online gaming would help energize Atlantic City's ongoing recovery," Sidamon-Eristoff said. "But clearly this hasn't met our expectations for the first fiscal year."
The $34.4 billion budget unveiled by Christie does show that the state expects an increase in that number for the next fiscal year, one that will benefit from 12 full months of online gambling in the state. Still, the numbers will be down: the budget assumes just a $55 million increase in casino revenue next year.
Overestimated by All
Other supporters of online gambling had lower projections for the new industry from the beginning, though the actual numbers are even lower than their estimates. For instance, State Senator Raymond Lesniak (D-Elizabeth) – who introduced the online gambling legislation in New Jersey – said that he always felt the governor's projections were unrealistic – in part because the sites first went live five months into the fiscal year.
"The governor just ignored those sensible economic thoughts," Lesniak said. "He totally threw them out the window."
But even Lesniak's numbers were too high: he expected about $60 million in tax revenue, or nearly twice what the state now projects to make off of the games.
Gambling analysts were closer to the mark on what the casinos could expect to win, but even they feel as though Internet gambling is off to a slow start. According to Gene Johnson, a senior vice president at Spectrum Gaming Group, issues with payment processing and the refusal of some credit card issuers to process online gambling transactions even in regulated jurisdictions have hurt the launch of online gaming in New Jersey.
"For all of those reasons, the rollout has been slower than anticipated and the resulting revenue has been lower than projections," Johnson said. "It's going to be very interesting to see how it plays out."
In January, Atlantic City casinos made a total of $9.5 million from their online gambling operations. Those numbers were up from $7.4 million in December.