Bloomberry Resorts Terminates PH Resorts Partnership for Casinos in Cebu and Clark
Posted on: March 22, 2023, 10:47h.
Last updated on: March 22, 2023, 11:38h.
Two billionaires who were partnered on two integrated casino resort projects in the Philippines are going their separate ways after Bloomberry Resorts Corporation announced it's severing its agreement with PH Resorts Group.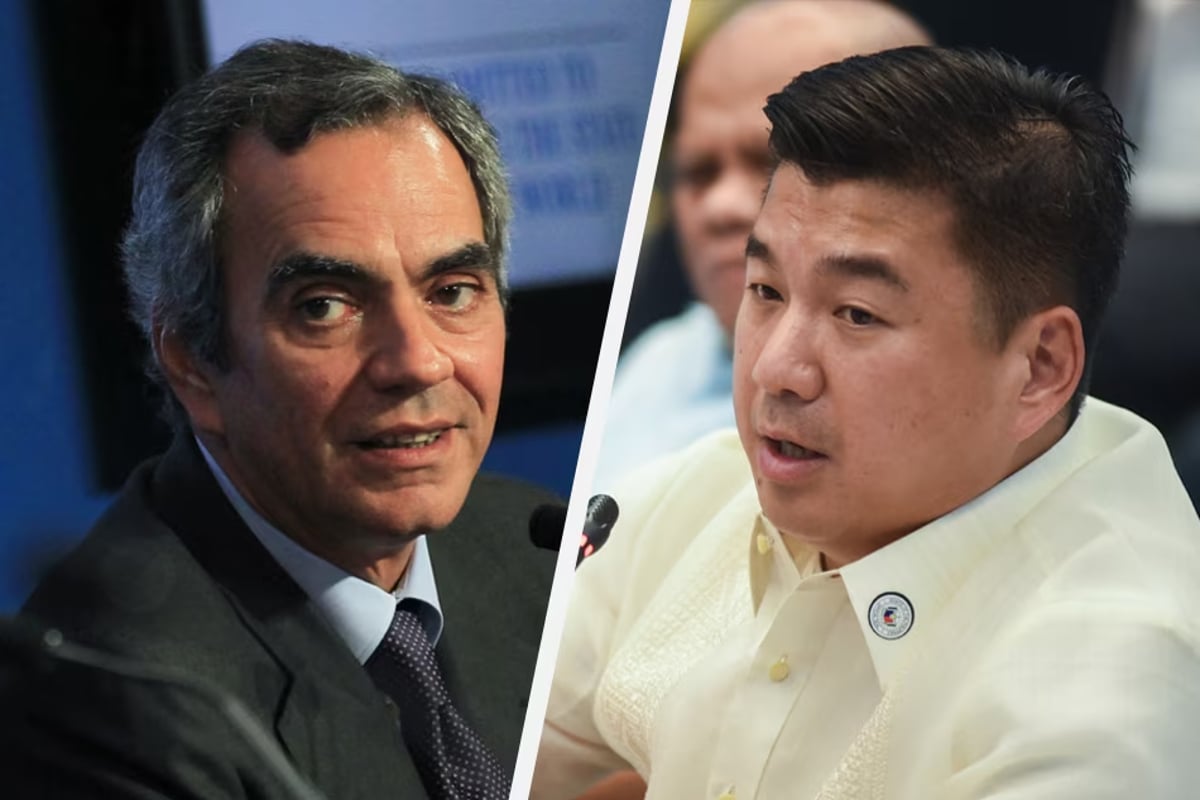 Filipino billionaire Enrique Razon, Jr. controls Bloomberry. The company owns and operates Solaire Resort, a casino in Manila's Entertainment City, and Jeju Sun Hotel & Casino in South Korea. Nearly a year ago, Razon's Bloomberry agreed with PH Resorts to help complete two casinos, one in Cebu and another in the Clark Freeport.
PH Resorts is a subsidiary of the Udenna Corporation, a holdings company founded and controlled by Filipino billionaire Dennis Uy.
In May 2022, Bloomberry agreed to help PH Resorts complete its Emerald Bay Resort and Casino on Mactan Island. The location is a picturesque vacation destination that's part of the Cebu Province and popular with the island's wealthier travelers. Bloomberry's pact with PH Resorts additionally included funding for the latter's casino development in Clark called The Base.
Deal Dissolved
In an investor notice, Bloomberry confirmed Wednesday that its relationship with PH Resorts is no more.
"We wish to confirm that in a resolution of the board of directors of Bloomberry Resorts Corporation, the company today has decided to terminate the term sheet with PH [Resorts]," the disclosure read.
Uy's PH Resorts also announced that it would complete Emerald Bay and The Base without Bloomberry's assistance.
While it is unfortunate that a deal was not closed, this now allows both parties to pursue their own plans. This development gives PH Resorts the opportunity to reenter into discussions with other parties that were previously put into the backburner due to the contemplated investment by Bloomberry," commented PH Resorts President Raymundo Martin M. Escalona.
Investors and developers are bullish on the Philippines gaming industry, which is expected to benefit from Macau cracking down on junket groups that cater to mainland China's wealthiest gamblers. With China keeping close tabs on such VIP junket operators, some touring groups are expected to refocus their operations on more appealing gaming markets. The Philippines is said to be a favorite.
On its website, PH Resorts bills Emerald Bay as an urban casino integrated resort "poised to rival Manila and Macau, promising a luxury leisure experience unlike any other."
Phase 1 of Emerald Bay includes a 270-room five-star hotel, small by Macau and Manila's Entertainment City standards, and a casino floor with 600 slot machines and more than 120 table games. The resort will feature five restaurants and beach access.
Construction on Emerald Bay is expected to be completed later this year. Phase 2, however, remains unclear now that Bloomberry is exiting. The second development phase includes 780 additional guestrooms, almost 150 more table games and 730 slots, 16 additional restaurants, and a retail shopping center.
Bloomberry Focused on Manila
Bloomberry's exit from PH Resorts allows the firm to refocus its expansion efforts to the capital city in the Philippines. Earlier this month, Bloomberry announced it is expediting construction on Solaire North after gaming in the Philippines recovered quickly post-pandemic.
Located in Quezon City, roughly 10 air miles north of Entertainment City, Solaire North will feature 550 guestrooms and a casino floor with 3,000 slots and over 200 table games.