Assemblyman Ralph Caputo Moves to Tighten New Jersey Online Gambling Controls
Posted on: December 5, 2014, 06:18h.
Last updated on: December 8, 2014, 12:39h.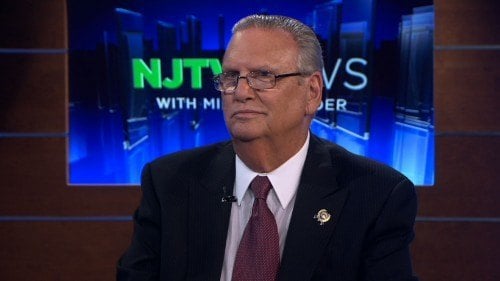 New Jersey Assemblyman Ralph Caputo (D-Essex) would like to see his state's online gambling licensing regulations get stricter. Caputo, who has been a vocal opponent of online gambling, is pushing forward legislation that would require Internet gambling companies to apply for a full casino license, just like their brick-and-mortar counterparts.
The bill, which was approved 7-0 by Caputo's committee this week, also seeks to prohibit the waiver of any licensing requirements. Whether the legislation has been specifically designed to hinder PokerStars' entrance to the market or not, it would certainly have that effect.
"I was never a fan of Internet gaming, to be honest with you," Caputo told The Press of Atlantic City. "Those results have been very disappointing. But if we're going to do it, we should do it right."
Currently, online operators are only required to hold casino service industry licenses, the kind commonly issued to casino vendors. This allows them to partner with existing land-based casinos to offer online gaming as a service provider.
Fruits of a Poisonous Tree
Caputo is no fan of PokerStars. Writing a guest op-ed for NJ.com recently, he launched into a stinging attack of the online poker giant, calling it a "disgraced" company, with a "history of bad behavior," and warned that Amaya had purchased the "fruits of a poisonous tree."
"While a casino operator is required to go through an exhaustive vetting process," complained the assemblyman, "as it stands now, PokerStars and its new owner will face no such scrutiny as the online gaming law requires the company to be licensed only as a vendor; a much less stringent approval process and one that does not require any public transparency."
In order to acquire a full casino license an operator would have to face a stricter regulatory process and would face scrutiny not just from the New Jersey Division of Gaming Enforcement (NJDGE), which would conduct a background check, but also from the New Jersey Casino Control Commission, which would have the final decision on approval. The process would involve a public hearing, testimony and evidence. Currently, the casino service industry license is approved by the DGE alone without the need for such measures.
Long Way to Go
Since Internet gambling companies are effectively operating as "casinos on the Internet," says Caputo, they should be examined like any other casino operation. "You're not selling linens, you're not selling cups, you're operating an Internet casino and the integrity of those games has to be on the same level as casino gaming," he said.
The bill still has a long way to go before it could become law. First it must be ratified by the full Assembly, an eventuality that seems fairly unlikely, but Caputo has said he is currently looking for a sponsor of a companion bill in the Senate.
He's also running short on time. David Rebuck, head of the DGE, said in a recent interview that while PokerStars' application is still being considered, the online poker giant could be accepted into the market in early 2015, although that would be the most optimistic assessment.