Amazon's TwitchTV to Launch In-Game Currency for Esports Betting
Posted on: October 2, 2016, 12:00h.
Last updated on: September 30, 2016, 05:22h.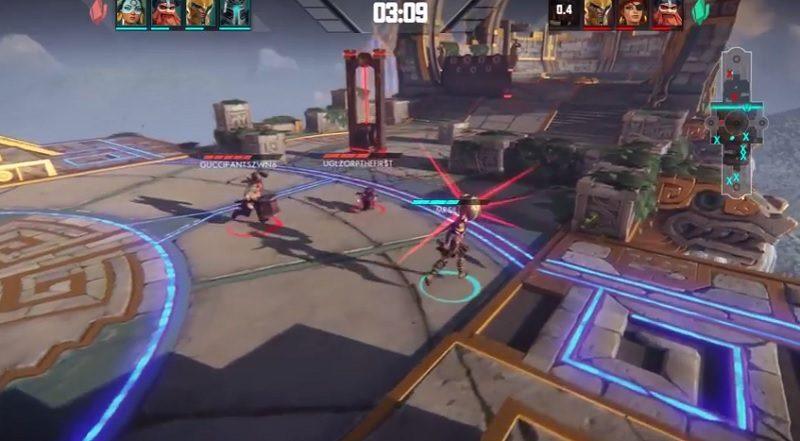 TwitchTV, the online video-game streaming platform owned by Amazon, will launch its own virtual currency, to be known as Stream+.
The announcement came at the annual TwitchCon conference in San Diego on Thursday, and while details are scarce on exactly how the economy will function, it's clear that esports gambling will be an integral part of the new digital currency.
Patrick Gilmore of Amazon Game Studios told conference-goers that the currency will be introduced into the company's new team-based fighting game "Breakaway," which was previewed at TwitchCon.
"We call [Breakaway) a mythological sport brawler," Gilmore told GamesBeat. "The team set out to capture the hair-on-fire intensity of a brawler and the strategic depth of a brawler."
Amazon Serious About Gaming
Stream+, meanwhile, is "a loyalty points system where players can earn points by watching streams," said Gilmore. Stream+ points can then be spent on "polls and wagering," he added.
A demo presentation at TwitchCon showed a player using Stream+ points to bet on the outcome of a Breakaway match for the chance to win more.
"Amazon is very much all-in on games," Gilmore said. "It's not a toe-in-the-water kind of company. We are investing deeply."
Amazon is clearly very serious about its first foray into the video gaming business and is eager to emulate the success of Valve, owner of the Steam games platform, by becoming a hit on the esports market. An in-game economy is, in this regard, par for the course, as it ramps up engagement in Amazon's new games among the Twitch community.
"Over recent years Amazon has invested significantly into its first-party games development capability but has yet to make a commercial impact on the market," Piers Harding-Rolls of the IHS Markit consultancy told the BBC. "Amazon's acquisition of Twitch back in 2014 laid the foundation for the development of its own games that were built from the ground up to engage Twitch viewers."
Extra Scrutiny on In-game Currencies
However, the new currency must be careful to avoid the label of underage gambling that has stained Valve's "skin" economy, around which a multi-billion dollar unlicensed online gambling industry was permitted to flourish.    
Valve has now pulled the plug on the third-party skin gambling sites, but the furor in the press means that in-game virtual currencies are now being far more closely scrutinized by regulators.
The UK Gambling Commission said recently that it was "extremely concerned" about such items and their use as a gambling currency.     
Latest Casino Stocks:
Retrieving stocks data...
Retrieving stocks data...
Retrieving stocks data...
Retrieving stocks data...
Retrieving stocks data...