Vital Vegas Podcast, Ep. 105: Final Episode of the Decade
This is it. Our final show of the "tens," or whatever the kids are calling them.
In this relentlessly tedious episode, we take a look back at 2019, an unforgettable year in Las Vegas, sometimes in a good way, even.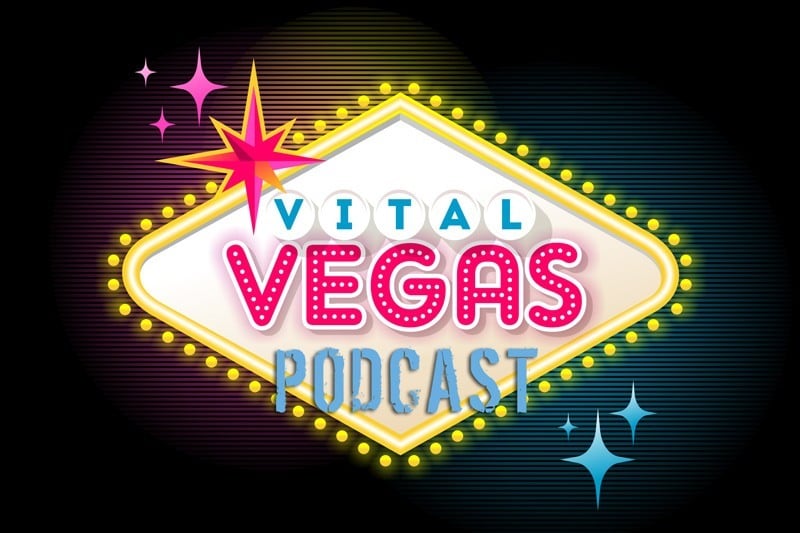 For starters, we take a long, hard look at how people somehow manage to use the term "long, hard look" without blushing.
We also take a deep, probing look at some of the things that filled 2019 with so much WTF.
We would list some of those awesome things here, but that would involve "remembering what we said" or "listening to the show again," and we all know that's not happening. Read them here.
While we wrote about the awesome things that happened in Las Vegas in 2019 on this blog, we didn't share the stupid and sad things that happened. We saved all that for this episode of the podcast, so strip down to your skivvies and immerse yourself in the glorious schadenfreude. A word, by the way, no one has ever successfully spelled without the use of Google.
Here's a quick overview of some stupid and sad things that happened in Las Vegas in 2019.
1. "R.U.N." opened at Luxor. Long story short, it's a dumpster fire wrapped in a train wreck wrapped in a hot mess.
2. Paper straws became a thing. Even turtles think paper straws suck.
3. Service bartenders were replaced by machines at MGM Resorts casinos.
4. Bleutech Park was announced and our Las Vegas media couldn't seem to get their arms around the fact it's a scam.
5. They also seem to believe Virgin's train project is happening. You might say the year 2019 wasn't the best for clue-having.
6. Surge pricing in gift shops became a thing. That's right, no prices tags. Because buying Doritos at casinos should be a gamble, too.
7. Resorts World said it plans to have a nightclub. We predict Kaos.
8. Kaos imploded at Palms.
9. The Forum Shops replaced a gorgeous water feature for a restaurant that is taking 46 years to complete, True Food Kitchen.
10. "Blanc de Blanc" opened and closed at Sahara.
11. The Drew pretended to be a thing. It's not.
12. All Net Arena pretended to be a thing. It's not.
There were many, many more stupid things that happened, but our New Year's resolution is to be more positive and stay in denial whenever possible.
Anyway, thanks for a glorious 2019. Take a listen and help us start 2020 with a bang. Because heaven knows that isn't in the cards for us this year, if you get our drift.