Wynn Resorts Ends Six-Year Legal Battle with Elaine Wynn, All Litigation Dropped
Posted on: April 17, 2018, 06:06h.
Last updated on: April 17, 2018, 11:46h.
Wynn Resorts on Monday announced it had resolved the longstanding legal battle with Elaine Wynn, its biggest shareholder and the ex-wife of its disgraced former CEO and chairman, Steve Wynn. The agreement came just as jury selection for the case was due to begin.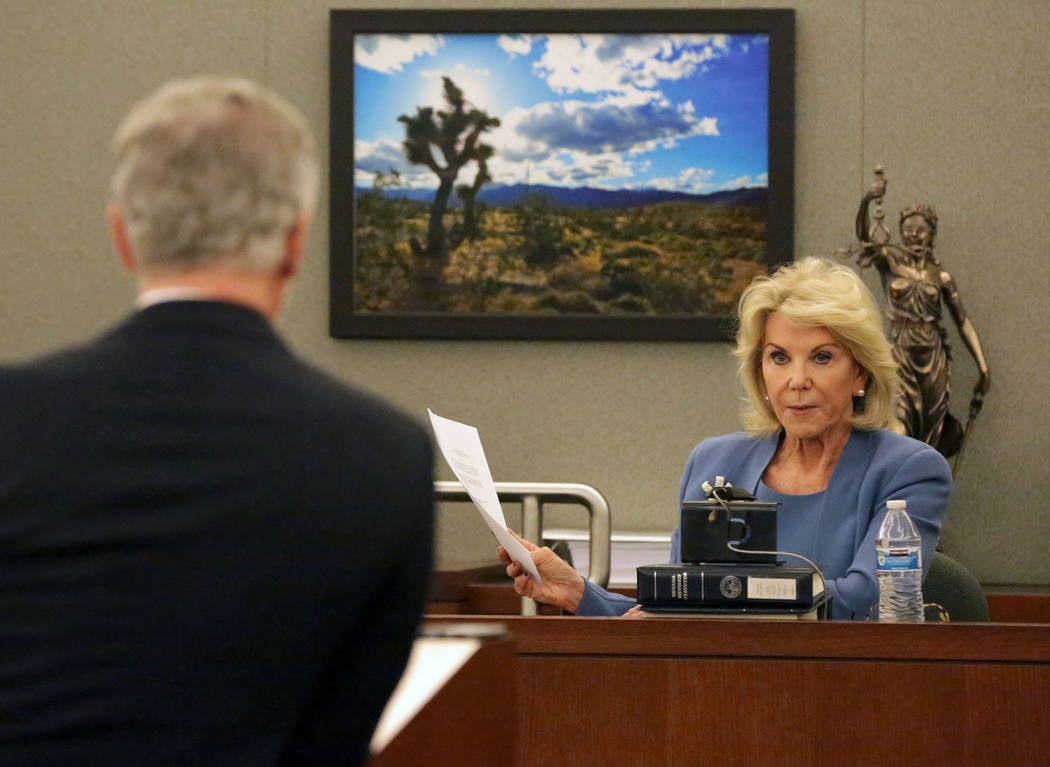 Under terms of the deal, which is not believed to have involved a financial settlement, Ms. Wynn has agreed to drop her claim against her former spouse that he allegedly violated their shareholder agreement by failing to reelect her to the board in 2015.
Ms. Wynn will also dropped claims against Wynn Resorts and its general counsel, Kim Sinatra, for alleged breaches related to the shareholder agreement. In return, Mr. Wynn and Wynn Resorts will not pursue claims that Ms. Wynn violated her fiduciary duties as a major shareholder by filing suit against the company.
Making Nice
Mr. Steve A. Wynn announced today he has resolved all outstanding legal issues with his former wife, Elaine Pascal Wynn," a representative for Mr. Wynn said in an official statement. "Mr. Wynn expressed gratification that he was able to put all of the personal unpleasantness of the last few years between he and Ms. Wynn behind him."
Ms. Wynn first sued Wynn Resorts in 2012 in an attempt to regain the right to sell her shares. The 2010 shareholder agreement — which was part of an amicable divorce settlement made the same year between the couple — stipulated that she couldn't sell without authorization from the other party. It also stated Ms. Wynn would be reelected to the board each year by her ex-husband.
Elaine Wins
But it was when Ms. Wynn was booted from the board that all hell broke loose.
In a court filing last year, Ms. Wynn accused Mr. Wynn of indulging in "reckless, risk-taking behavior" that could harm the company and expose it to damaging litigation.
When a Wall Street Journal story broke in late January that accused Mr. Wynn of a "decades-long pattern of sexual misconduct" towards his female employees, the casino mogul claimed it was a smear campaign orchestrated by his ex-wife, an allegation she denied through her lawyers.
Nevertheless, as more accusations swirled, Mr. Wynn was forced to resign as chairman and CEO of Wynn Resorts and, later, sell his majority stake in the company, an action that necessitated the voiding of the shareholder agreement by a Las Vegas judge.
Wynn Resorts did not immediately drop its lawsuit against Ms. Wynn, but a settlement had been expected following the damaging testimony she gave last month. She told the court that Wynn Resorts had fired two of its executives for engaging in illegal offshore sports betting and hinted at the existence of another big-money settlement with an alleged sexual harassment victim.
Latest Casino Stocks:
Retrieving stocks data...
Retrieving stocks data...
Retrieving stocks data...
Retrieving stocks data...
Retrieving stocks data...