Virgin Hotels, Incoming Las Vegas Casino Operator, Opposes Resort Fees
Posted on: November 8, 2019, 01:00h.
Last updated on: November 7, 2019, 01:47h.
Virgin Hotels CEO Raul Leal says the company is committed to price transparency, and therefore opposes the practice of adding on resort fees to advertised rates at the end of the booking process.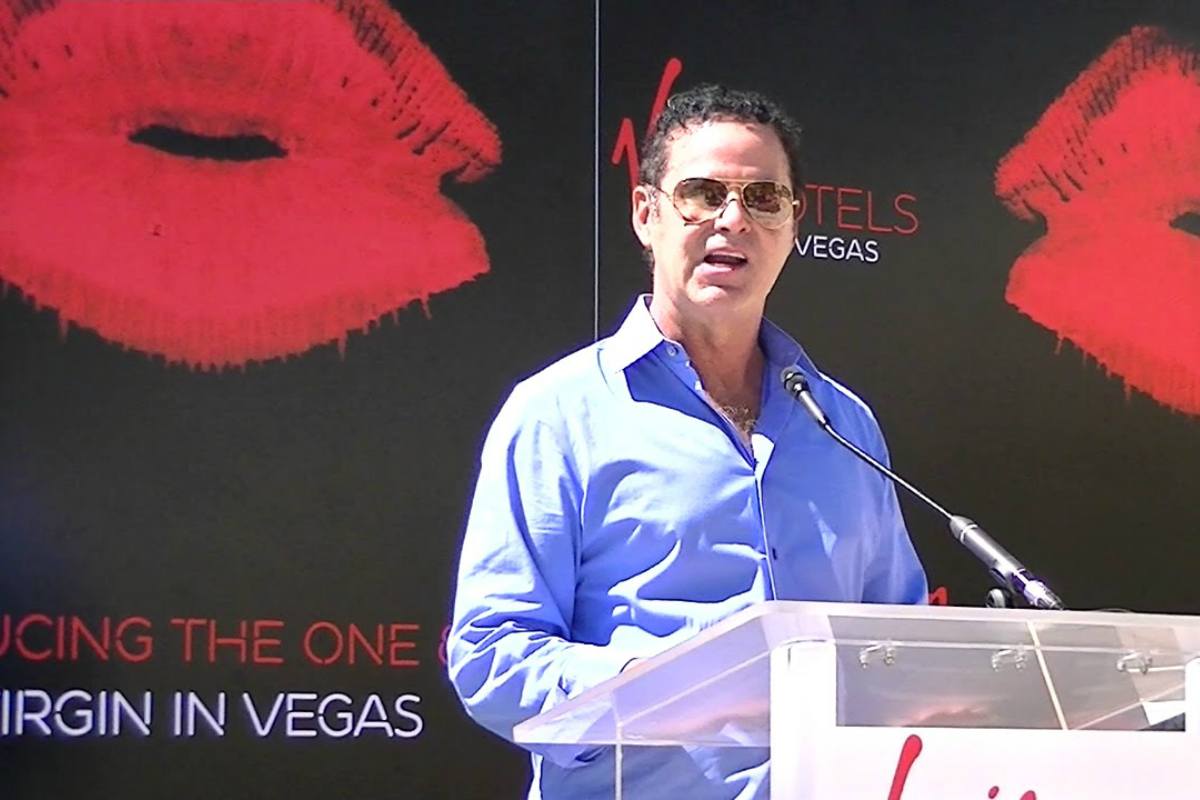 Billionaire Richard Branson's Virgin Group conglomerate reached a deal in March of 2018 with seller Brookfield Asset Management to acquire the off-Strip Hard Rock Las Vegas. The acquisition was in a partnership with Bosworth Hospitality Partners, investment firm Juniper Capital Partners, and real estate group Fengate Capital Management.
Terms of the deal were not disclosed. Branson's Virgin Hotels will become the casino resort's new identity, replacing the Hard Rock rock 'n' roll-themed décor. It's scheduled to fully close in February 2020, and reopen as Virgin next fall.
When we launched, we looked and understood that items like the resort fee don't dramatically add to our bottom line. But what they are is a significant displeasure to guests," Leal answered when asked by Conde Nast Traveler this week about the controversial resort fees.
The first Virgin Hotel opened only in 2015. The brand, along with its Chicago debut venture, today has a location in Dallas and San Francisco. The company has eight planned properties: Las Vegas, Nashville, New York, Palm Springs, Silicon Valley, New Orleans, Miami, and Edinburgh, UK.
Trendsetter?
Every casino resort on the Las Vegas Strip today charges a resort fee for such amenities as Wi-Fi, free local toll-free calling, fitness center access, boarding pass printing, and a daily newspaper.
Resort fees are also common at hotels and casinos not located directly on the Strip. Palms charges $39 per day, Rio $35, and Orleans $25. Hard Rock, the property that will become officially known as Virgin Hotels Las Vegas after its renovation, currently charges a daily resort fee of $40.82, inclusive of tax.
For a one-night stay next week on November 13, the resort fee takes the advertised rate from $76.50 for a mountain view king to $127.56. That includes a $10.24 room tax.
Virgin Hotels Las Vegas – if Leal and the company is to lend its no-resort-fee policy to Sin City – would be the first major casino without a resort fee. That isn't to say others will follow. But it will certainly be a marketing weapon Virgin will be able to use against its fellow Southern Nevada competitors.
Resort Fee-Free
Resort fees are littered up and down the Strip, now as high as $45 per day at luxury properties, including Wynn, Encore, Venetian, Palazzo, Aria, Caesars Palace, and Bellagio.
For those truly enraged by the practice, KillResortFees.com lists 15 hotels where no such add-on is levied. They include Marriott Las Vegas, Casino Royale Best Western, Lucky Club in North Las Vegas, and Four Queens downtown. Not exactly the glitz and glamour of the Strip.
The number of resort fee-free Las Vegas casinos could soon change. Legislation has been introduced in Congress that would federally require hoteliers to advertise the cost of a room inclusive of all unavoidable fees at the first stage of the booking process – not the last, which is presently often the case.