Valve Software Sued by Native American Tribe for Illegal Gambling Over CS:GO Skins Betting
Posted on: April 14, 2019, 02:00h.
Last updated on: April 13, 2019, 10:44h.
The Quinault Nation, a Native American tribe that operates a casino in the state of Washington, has filed a lawsuit against Valve Software accusing the gaming firm of facilitating and encouraging illegal online gambling through skins betting related to games like Counter Strike: Global Offensive (CS:GO).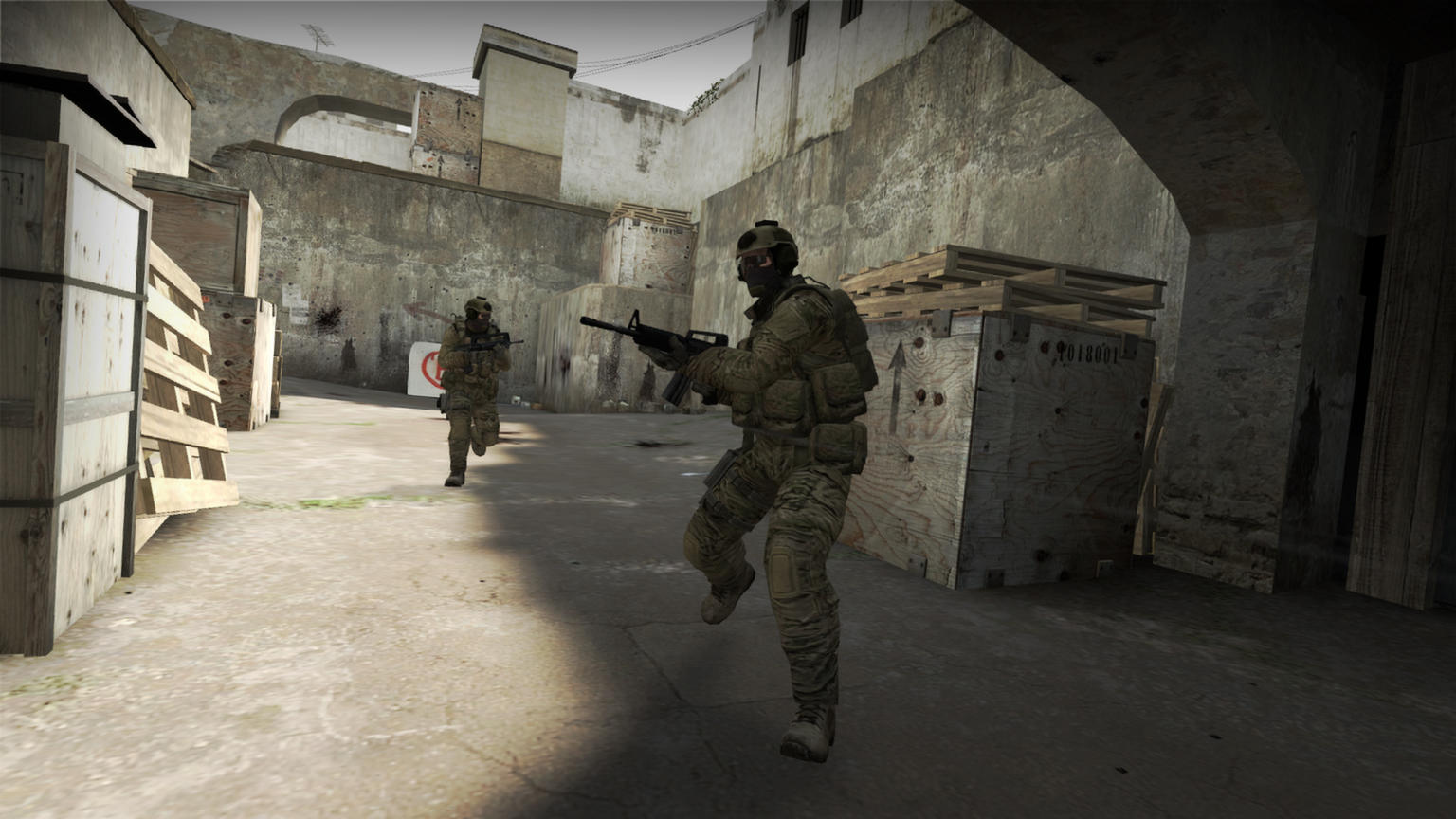 The lawsuit, which was filed in the Superior Court for the state of Washington in Grays Harbor County, was first reported by GeekWire on Friday.
Lawsuit: Valve Engaging in Unfair Competition
The Quinault Nation, which operates the Quinault Beach Resort & Casino in Ocean Shores, Washington, accuses Valve of fostering an environment in which illegal gambling can flourish.
"Valve is well aware of the skins gambling that goes on, is well aware that skins have real world cash value…and actively encourages and facilitates skins gambling," the lawsuit reads.
The suit also alleges that Valve is engaging in unfair competition with licensed and regulated casinos in Washington, which have to deal with extensive regulation in order to operate. In addition, the lawsuit references Valve's use of so-called "loot crates," which have been investigated as a potential form of gambling by regulators around the world.
This is far from the first time that Valve has had to deal with the issue of skins betting. Skins, in this context, refer to cosmetic upgrades that players can purchase or unlock during gameplay. Players routinely swap these designer weapons with each other or sell them for cash.
But on some third-party websites, users can also wager their skins in games of chance. A typical system has players put in an item as a bet, after which a random winner is chosen to win the entire pool of skins. The skins can also be wagered as bets on esports competitions.
Skins Betting Rampant Despite Shutdown Efforts
In 2016, a lawsuit was filed on behalf of a Connecticut resident who accused Valve of knowingly allowing illegal gambling sites to flourish. Valve then attempted to shut down many of the major skins betting sites with cease and desist letters, threatening operators with the loss of their Steam accounts. However, that seemed to do little to slow the rate of skins gambling.
While Valve doesn't actually run any of these sites, they do get some benefits from their existence. The skins betting operations have to use Valve's software to facilitate the buying and selling of the items, and Valve takes a cut from each transaction. That's not to mention just how much the explosion of skins betting has fueled CS:GO's rise as a major esport.
"Valve has profited handsomely for years from illegal online gambling, and has made only token efforts to stop it," the Quinault lawsuit reads.
The lawsuit comes on the heels of a new class-action lawsuit against Big Fish, a Seattle-based social casino that has become a frequent target of legal action in Washington. Because state laws define gambling as "risking something of value on the outcome of a contest of chance," at least one federal court has rules that even the virtual chips in a play money casino could qualify as "something of value."
That definition might play a critical role in the Quinault lawsuit against Valve as well. The filing references previous class action cases over skins betting that have gone to arbitration in the state of Washington.
"Arbitrators ruled that Skins were a thing of value in that what the users were doing was gambling and was illegal," the lawsuit reads.