UK Labour Party Slams Government Over Delayed Decision on FOBTs
Posted on: July 5, 2017, 05:00h.
Last updated on: July 5, 2017, 03:30h.
The UK opposition Labour Party has attacked the government for dragging its heels on the country's long-awaited review of fix-odds betting terminals, which will be delayed until at least October.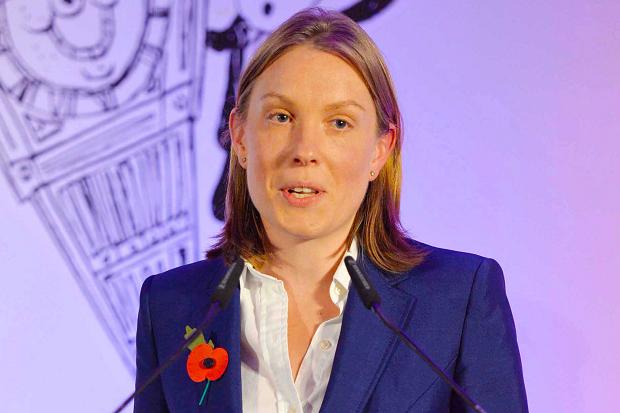 Theresa May's government has blamed the recent general election for the hold-up, but sources close to the Guardian newspaper believe a squabble has broken out in the corridors of power.
Sources claim a rift has developed between the Department of Culture, Media and Sport (DCMS), which is the department charged with conducting the review, and the Treasury Department.
The Treasury is concerned that if the DCMS messes with machines by reducing the maximum stake, as has been suggested, it will lose hundreds of millions in taxes.
DUP Complications
A recent cross-party review recommended slashing the maximum stake from £100 to £2, a proposal that has the bookmaking industry seriously spooked. While it's unlikely the Conservative government would choose such a drastic option, at least some kind of reduction is expected.
The Association of British Bookmakers has claimed a drop in stakes could cost some 20,000 jobs and force hundreds of betting shops to close. FOBTs now account for around 50 percent profits for land-based bookmakers and stricter regulation could devastate the land-based betting sector, say bookies.
The government's task has been further complicated by the a fact that, since the election, it has been forced to climb into bed with Northern Ireland's Democratic Unionist Party (DUP) in order to form a majority.
The DUP has been a vocal critic of FOBTs and has called for them to be banned. Meanwhile, opposition parties Labour and the Liberal Democrats both support the reducing the maximum stake to £2.
Delay "a Disgrace"
Some 35,000 machines are installed in betting shops throughout the country and currently allow customers to bet up to £100 every 20 seconds on digital fixed-odds games, typically roulette. Critics have labeled them the "crack cocaine of the high street" and claim they cause gambling addiction and increase crime.
DCMS Minister Tracey Crouch MP, who is overseeing the review, insisted late last week that that it had definitely not been "kicked into the long grass" and that the hold-up was down to the need to follow correct procedures in order to avoid a judicial review of the decision.
"It is a disgrace that the human cost of fixed odds betting terminals appears less important than the tax [pocketed] by the Treasury from gamblers who can ill afford their losses," said Medway Labour chief Vince Maple on Wednesday.
"It is not only vital that the DCMS publishes its review without further delay, but that appropriate legislation to tackle this scourge is not far behind."
Most Read