UK Labour Party Calls for Problem Gambling Tax on Operators
Posted on: September 27, 2017, 01:00h.
Last updated on: September 27, 2017, 01:20h.
The UK's opposition Labour Party has said that treatment for problem gambling should be made available on the country's National Health Service and that betting companies should pick up the costs.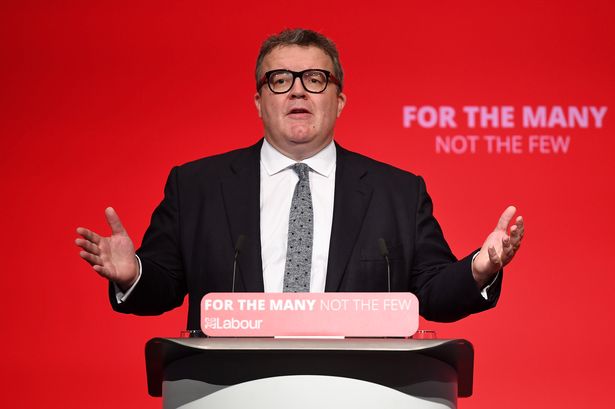 During a speech to the Labour Party Conference in Brighton, East Sussex, Deputy Labour Leader Tom Watson said a Labour government would impose a compulsory levy on gambling operators to fund problem gambling treatment programs. It was, he said, time to "finally confront problem gambling"
Watson called it outrageous that the UK gambling industry, which generated £13 billion in gross gaming revenue (GGR) last year, voluntarily contributed just £8 million to problem gambling charity GambleAware, less than 0.1 percent of its GGR. The charity, which funds education, prevention and treatment services, has called for operators to donate 10p from every £100.
Thorough Review
Watson, together with shadow health secretary Jonathan Ashworth, will launch "a thorough review of gambling addiction in this country and current provision for treatment on the NHS."
"Our review will look at how to best fund NHS treatment and help free problem gamblers from the destructive cycle of addiction," he said.
He also used the platform to reiterate earlier calls for the slashing maximum stakes of FOBTs from £100 per spin to £2 and called for English Premier League and English Football League soccer clubs to ditch shirt sponsorship deals with gambling companies.
"My message to gambling firms today is clear: stop targeting vulnerable people. Start acting properly. And meet your obligation to help those whose lives have been blighted by addiction," he said.
"You can do it now, because it's the right thing to do. Or you can wait for the next Labour government to do it for you."
Industry Not Against the Move
Industry body, the Association of British Bookmakers said it would welcome the levy, provided it was proportionate and it promoted evidenced-based research to problem gambling.
"We also would not oppose an appropriate, compulsory levy on the gambling industry to fund problem gambling treatment, as we have long argued that the gambling industry needs to work together to reduce the number of problem gamblers and address the fact that most problem gamblers move between different forms of gambling," it said in an official statement.
The Remote Gambling Association also said it welcomed the proposal, adding that "combatting gambling related harm" was a "priority" for the online gaming sector.