Star Entertainment Earnings Surprise Analysts Due to China VIP Drought
Posted on: August 23, 2017, 06:00h.
Last updated on: August 23, 2017, 07:58h.
Australia's Star Sydney casino blindsided analysts by reporting profits on Wednesday of AUD264.2 million ($208.8 million) for the fiscal year ending June 20, way ahead of projections.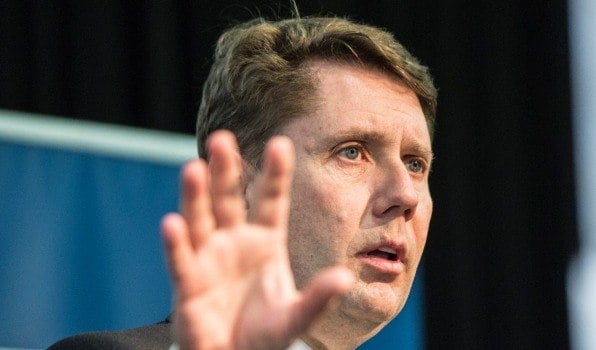 Operator Star Entertainment had been expected to feel the painful pinch from the collapse of the Chinese VIP segment, following the imprisonment of rival Crown Resorts employees in China for marketing gambling to Chinese citizens.
The incident prompted not just Crown but all Australian operators to rethink their international VIP marketing strategies and focus on the less risky domestic market.
In February, Star Entertainment warned that revenues from international VIP clients had dropped 27 percent in November and December. Eighty percent of Star's VIP business has traditionally come from China and Hong Kong and its execs were jittery about the sudden drying up of such a vital revenue stream.
"We're being a lot more cautious," said Star Entertainment CEO Matt Bekier at the time. "We're not taking any risks. We continue to assess the North Asian VIP business as the China situation develops. We are executing our strategy of diversifying our international revenues."
Star's Lucky Streak
The company may have confounded all expectations during its Wednesday earnings call, but its healthy profits may be something of a mirage.
Normalised profit actually came in just under analysts' expectations, but was offset by a particularly high win-rate which boosted the casino's statutory performance by 36 per cent for the year.
In short, the casino got lucky.
Moreover, despite healthy domestic results, the group reported an 11 per cent fall in normalised 2017 net profit due to the collapse of the Chinese VIP market.
"The North Asian disruption is lingering," admitted Bekier on Wednesday. "We dropped a long way in November and December and it's going to take a little while to climb out of that hole. We've been able to mitigate some of that through diversification."
New Targets
Bekier believes diversification may lie in luring blue-chip customers from South Asia, and Thailand in particular, as the company severs its reliance on China.
Nineteen Crown Resorts employees were detained by Chinese authorities in several cities across the country last October and held without charge for eight months. In June, they were finally charged and quickly sentenced, variously, to nine or ten months.
With sentencing taking into account time served, the last of employees, including Crown exec Jason O'Connor, were released August 12.