Stanley Ho, 'King of Gambling,' Stepping Down as Shun Tak Chairman, Retaining Title at SJM Holdings
Posted on: June 26, 2017, 05:00h.
Last updated on: June 26, 2017, 01:40h.
At 95-years-old, billionaire Stanley Ho is finally ready to think about retirement.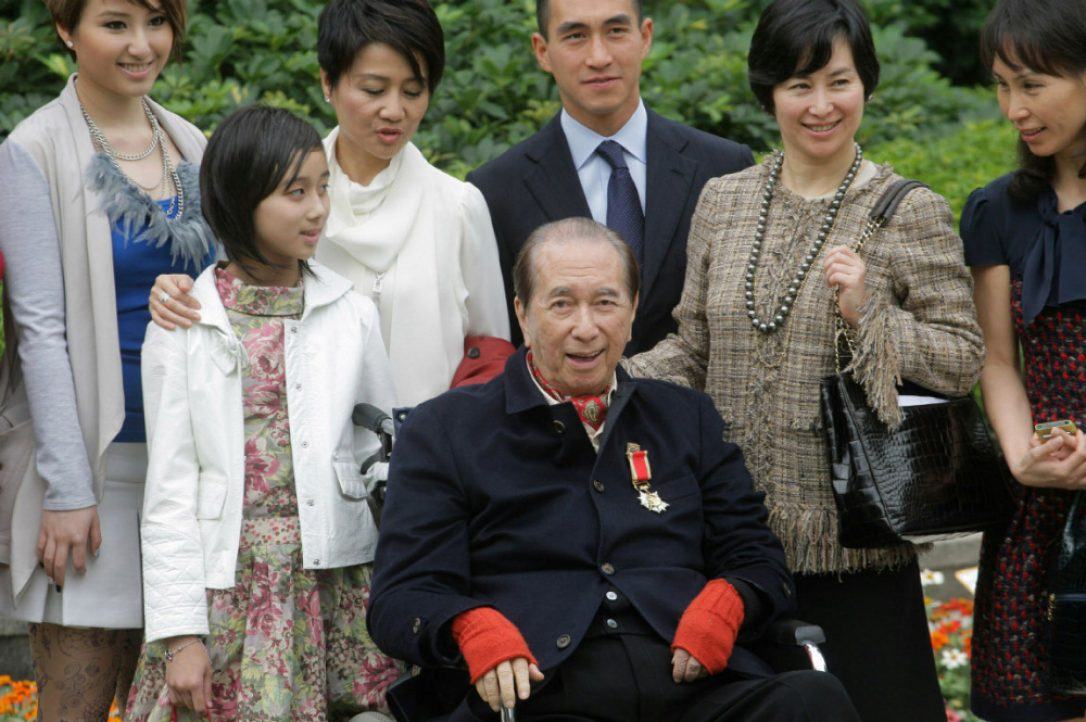 The Macau casino magnate, who has been called the "King of Gambling," announced this week that he was resigning as chairman of Shun Tak Holdings. Ho founded the Hong Kong conglomerate in 1972, and is handing over the reins to his daughter, 54-year-old Pansy Ho.
Born in Hong Kong in 1921, Ho is credited with transforming Macau into the gambling epicenter that it is today.
Ho held a monopoly on gambling in the city for roughly 40 years through his company SJM Holdings. But following Macau's transfer of sovereignty from Portugal to China in 1999, the local government decided to allow competition from foreign casino operators in 2002.
Today, through his numerous companies, the flamboyant businessman is estimated to employ about one-fourth of the entire workforce in Macau. He's also employed four women to serve as his "wives," and he's fathered 17 children.
Though he's legally divorced three, he continues to refer to his exes as his wives. Polygamy remained legal in Hong Kong until 1971.
Resignation Eases Fears
Today's announcement that Ho is walking away from Shun Tak was welcomed news to investors who have been weary on the holding company's future. Speculation over Ho's health has been circulating ever since he suffered a stroke in 2009. After the health scare, he began allocating his money to his wives and children.
Pansy Ho is a billionaire in her own right who's served as managing director of both Shun Tak and SJM for many years. Known as a skilled and educated businesswoman, shareholders apparently like her taking over for her father, as Shun Tak stock was up 2.4 percent during Monday trading on the Hong Kong Stock Exchange.
Shun Tak began as a shipping operation, but today has a diverse portfolio that includes transportation, commercial and real estate development, hospitality, and gaming investments. It also holds a considerable stake in SJM.
Stanley Ho will take on the ceremonial title of "chairman emeritus" at Shun Tak, but will remain in his leadership capacity at SJM Holdings.
Children Continue Legacy 
Though nothing has ever been proven, government agencies in the United States have linked Stanley Ho to the Kung Lok Triad, a Chinese mafia syndicate. That has caused plenty of controversy for MGM Resorts, which has allowed Pansy to acquire nearly five percent of its entire company over the years.
The Nevada Gaming Commission has ruled that Pansy is a suitable investor for MGM Resorts, but in New Jersey, the state's Gaming Control Board has barred her from running a gaming business due to "extensive ties" to organized crime through her father.
Regardless, Pansy is so far the golden child of Stanley's offspring. His fifth child, and oldest with his second wife, Pansy's estimated net worth is more than $6 billion.
Her youngest brother Lawrence is also no slouch when it comes to making his inheritance work for him. The Melco Resorts founder is quickly becoming one of the biggest names in gambling, and is expected to be a leading contender to obtain one of Japan's two integrated resort licenses.
Similar Guides On This Topic