Standard and Poor's Lowers Caesars Entertainment Credit Rating
Posted on: April 10, 2014, 05:30h.
Last updated on: April 10, 2014, 01:11h.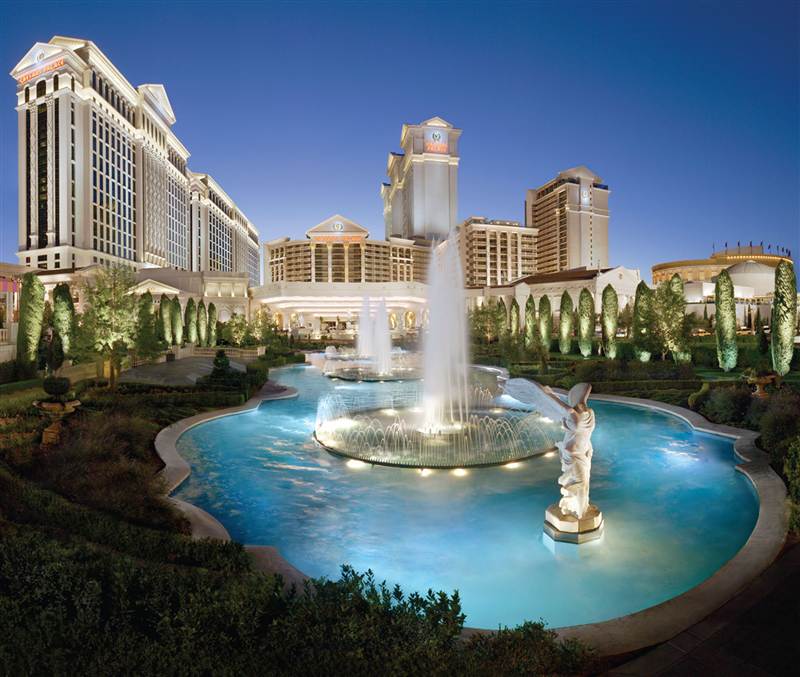 In recent weeks, we've talked a lot about the steps that Caesars Entertainment has taken to deal with their crushing debt. They've sold properties to subsidiaries and played around with their debt structure in an attempt to protect their most valuable assets and secure the company's long-term future. But despite these moves, not everyone believes that Caesars is on a sustainable path.
Standard & Poor's (S&P) lowered its corporate credit ratings for Caesars Entertainment this week, saying that the long-term outlook for the company is "negative." According to a statement released by S&P credit analyst Melissa Long, even the sale of four casinos to the Caesars Growth Partners (CGP) subsidiary won't provide relief from the $23 billion in long-term debt held by the parent company.
Unsustainable Debt
Long believes that Caesars may not be able to meet its $3.5 billion in debt obligations that will mature in 2015. These factors saw Caesars' corporate credit rating drop from CCC+ to CCC-, keeping it in junk grade territory.
"The downgrade reflects our expectation that Caesars' capital structure is unsustainable," Long said. "The amount of cash the company will burn in 2014 and 2015 creates conditions under which we believe a restructuring of some form is increasingly likely over the near term."
Cash flow has been a growing problem for Caesars in recent years. According to data from Bloomberg, Caesars burned $730.5 million in cash last year, up from $497.5 million the year before. According to the S&P analysis, Caesars is likely to spend another $1.2 billion in cash this year to meet their expenses. The company has failed to show a profit in any year since 2009.
Creditors Seek Reversal of Asset Sales
The downgrade comes just days after a group of Caesars bondholders and lenders sent letters to the company asking for the recent asset sales – which were made to create CGP – to be undone, because they felt that Caesars did not receive enough consideration in the deals, and that they were not nearly transparent enough. The company replied by saying that undoing those transactions could lead to a default for Caesars.
But according to the statement from S&P, the transfer of assets to CGP won't be enough to save the company "even assuming all proceeds are used for debt reduction."
"We think this increases the likelihood that Caesars will pursue an exchange offer over the near term," Long said in the statement.
S&P has also lowered their estimate when it comes to the likelihood that first-lien debt holders will recover what Caesars owes them. While they had previously said there was a 70 to 90 percent chance of this occurring, they now see it as more of a toss-up, putting the chances at just 50 to 70 percent.
Investors Stand Firm
Despite all of the bad news contained in the report, investors did not respond by panicking. Shares of Caesars Entertainment Corporation actually rose $0.47, or 2.7 percent, to $17.78 on Tuesday afternoon after the report was released. However, that may have been more a reflection of an overall uptick in the stock market than any show of confidence in Caesars itself: the company has seen shares fall by nearly 25 percent so far in 2014.