South Carolina Casino Bill Has Small Odds of Becoming Law
Posted on: February 14, 2017, 05:00h.
Last updated on: February 14, 2017, 07:31h.
A South Carolina casino bill introduced in early 2017 has little odds of one day becoming law.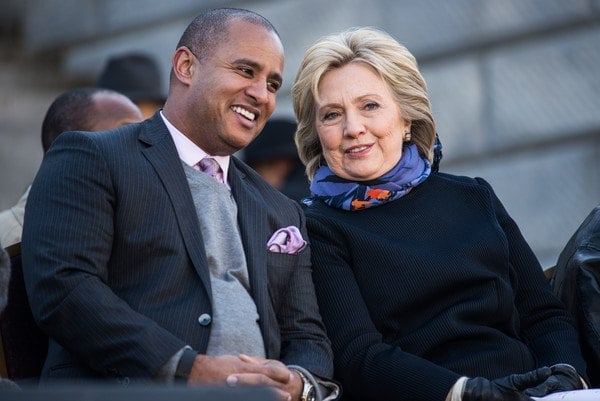 One of the most conservative states in the union, South Carolina is one of just four jurisdictions today that does not have commercial or tribal casinos, racetrack or pari-mutuel wagering, or even charitable gambling. The Palmetto State does, however, have a state-run lottery.
House Bill 3102, authored by State House Minority Leader Todd Rutherford (D-District 74), wants to authorize casino-style gambling in South Carolina to keep money inside its borders.
With commercial gambling banned in Georgia, the state's neighbor to the south, South Carolinians currently travel to Harrah's two Cherokee Indian casinos in the Great Smokey Mountains in North Carolina.
"We should be seriously considering bringing casinos to our state to generate the money we need to #fixSCroads," Rutherford tweeted last month regarding his bill.
Unfortunately for those who agree with Rutherford, the legislation apparently has slim odds of making progress in Columbia.
Republicans have a strong majority in the General Assembly, and a pillar of conservatism in the south is religion. Seventy-eight percent of adults in South Carolina associate with Christian faiths, with 35 percent identifying as evangelicals.
South Carolina is also home to US Sen. Lindsey Graham (R), one of the most powerful individuals in Congress and an outspoken critic of online gambling.
Money Needed
Like so many other states in America, South Carolina has a funding problem.
The state's Transportation Department says it needs $20 billion to repair damaged roads. Numerous other state agencies are also requesting an increase in funding, most notably the education and social service departments.
But while lawmakers are being petitioned to the tune of dozens of billions of dollars, South Carolina already owes an estimated $20 to $40 billion more in retiree benefits than it currently has in its pension account.
"If this state was operated like a business, we would have had casinos years ago," Rutherford explained, before pointing the finger at his political foes. "Republicans . . . All they have done is kick the can down the road."
South Carolina is a steadfast haven for the GOP. The state hasn't voted for a Democrat in a presidential election since 1976, and since 1975, only two Democratic governors have held the office. Current Governor Henry McMaster (R) replaced Nikki Haley last month after the two-term governor resigned to become the US Ambassador to the United Nations under President Donald Trump.
Controversial Bill, Controversial Sponsor
Rutherford first proposed casino legislation in 2011, but as is expected this time around, the bill failed to even reach a floor vote.
With Georgia currently considering legalizing two land-based casinos, including one in the highly desirable metropolis of Atlanta, some might believe now is the perfect time for Rutherford's South Carolina casino bill. Georgia is also a conservative state, the last time its constituents went for a blue presidential candidate coming back in 1992.
But even if the time were ripe for a Carolina casino, Rutherford is a tough sell for GOP politicians to align with. The House Minority Leader was the first to propose removing the Confederate flag from the state capital building back in 2007. The flag was eventually removed in 2015, but not before a fair share of opposition from members across the aisle was voiced.
Similar Guides On This Topic
Latest Casino Stocks:
Retrieving stocks data...
Retrieving stocks data...
Retrieving stocks data...
Retrieving stocks data...
Retrieving stocks data...